FMI Retail Seafood Communications Calendar
Image Library (Open Use)

Which Fish Is Richest in Omega-3s Chart
​Seafood Nutrition Partnership created a one-page resource highlighting the best choices when it comes to omega-3 in various species.
​Health organizations suggest an intake of at least 250 to 500 milligrams of omega-3 EPA+DHA per day. Find out which seafood has the most omega-3s: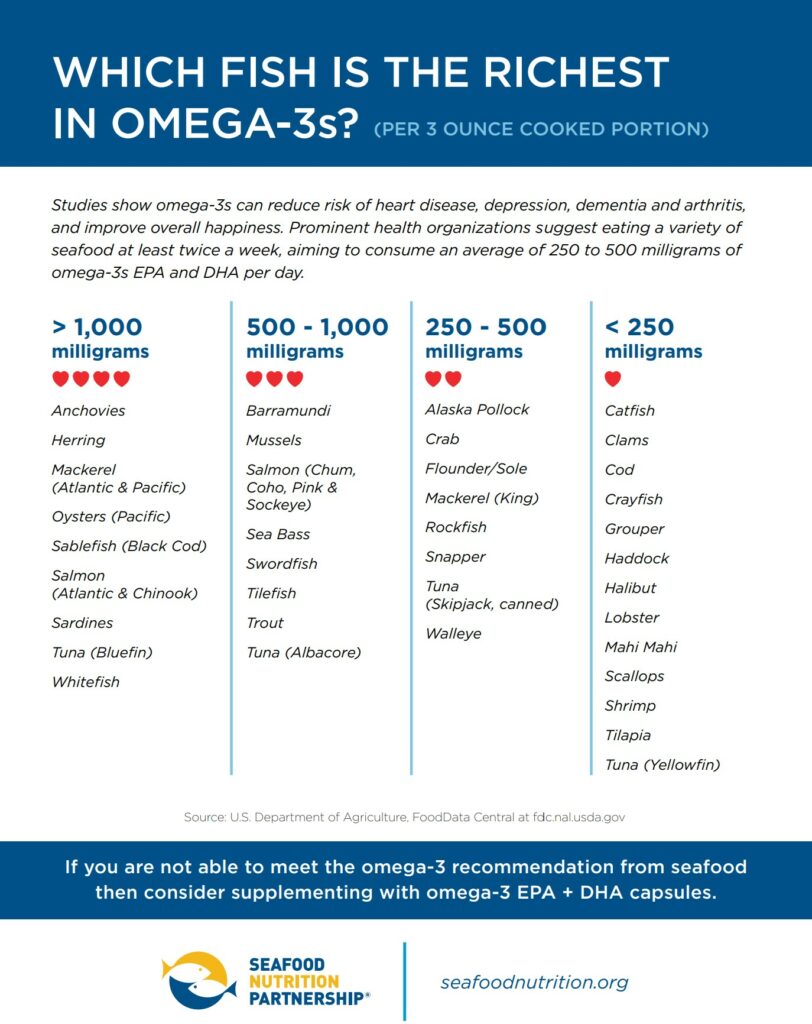 Facts and Recipes by Species
We are bringing the focus back to family.
Magic happens during family mealtime when children and parents gather around the table and engage each other in conversation. Family meals eaten at home have been proven to benefit the health of children, to fight obesity and substance abuse, and to make families stronger—creating a positive impact on our communities and our nation.
Join us as we work collaboratively with retailers from across the country to bring families back to the table.
Seafood Nutrition Partnership is working with the Food Marketing Institute Foundation to emphasize the importance of family meals, expanding National Family Meals Month throughout the year and into a true movement — the Family Meals Movement.