With the new year in sight, we took a deep dive into new and exciting food trends and how seafood fits into them! 2021 was all about sushi, rice bowls (and
learning ice cubes don't melt in the microwave
!), and
air frying
salmon, so we can't wait to see what's in store for the new year. Check out what we're seeing are the top trends in all things food for 2022!
Health and Wellness
Of course, you'd expect us to say health matters, we're a health organization. However, we're just happy to report that Americans are now just as passionate as we are about their health. According to recent studies, Americans are investing more in their health. Adding seafood at least twice a week to your table can improve your overall health and help fight off infections!
Kelp: Your Favorite Leafy Green
Kale, who? Even though consuming sea greens is hardly new, Kelp and seaweed are making waves in the food industry recently and are on trend to do the same next year because of their delicious taste and nutritional benefits. Find out more about this leafy green in the Well + Good 2022 trends article.
Ancestral Eats
Global and multicultural flavors have been on the upswing since we predicted back for 2019 and they are still surging. According to the Pinterest Predicts trends forecast, more people are embracing their roots (or somebody else's!) and trying traditional dishes from all over the globe. According to Pinterest, the largest increase in search terms is related to traditional Norwegian recipes, and nothing is more Norwegian than adding seafood to your table! Other trending cuisines include Filipino and Russian, both with strong seafood traditions. Try going back to your roots by finding a classic fish or shellfish dish from your culture!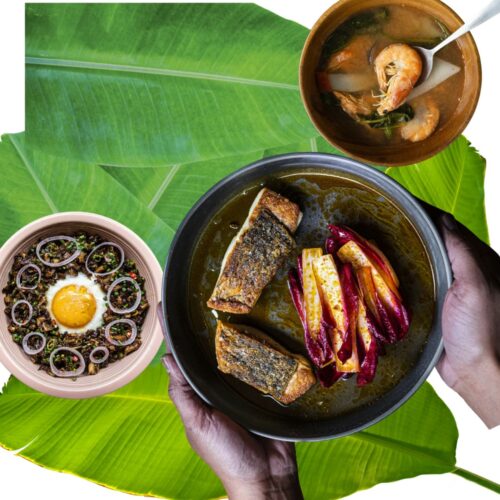 Yuzu
Yuzu is Asian citrus that is taking the world by storm. It's perfect for accenting things like seaweed noodles and seafood dishes because of its lime, lemon, and grapefruit flavor that is sure to make all of your 2022 dishes pop! (We've always loved citrus and seafood together)
Reducetarianism
This was a new term we heard in 2021 and is on the rise. Reducetarianism is reducing the consumption of meat, dairy, and eggs without cutting them out completely. Opting for sustainable seafood is the perfect way to reduce greenhouse gasses and is a win for your health and the planet's health!
Turmeric
Turmeric is not a new spice but is definitely being used more often to give lots of flavor to our favorite dishes because of all the buzz around health (see above!) and especially immune health. Not only is it delicious, but turmeric has also been proven to reduce swelling and help support the immune system because of its anti-inflammatory qualities — the same qualities seafood has, so obviously they are a great pairing! Try it in your next seafood recipe!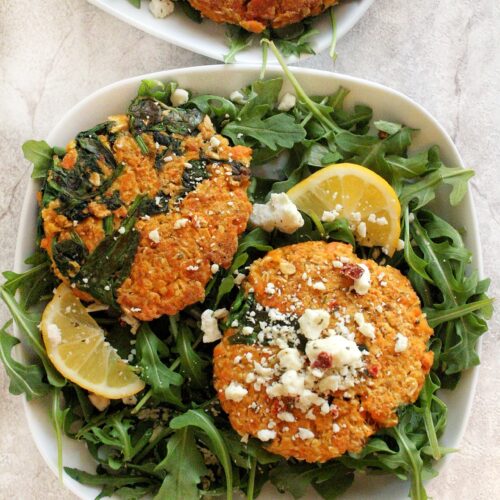 Spicy food
Kick up the heat with a little more spice! Try adding spices like paprika or chili powder, or even smother your seafood with hot sauce to keep things spicy in 2022. We highly recommend a honey sriracha glaze!
Omakase
Haven't heard of Omakase yet? By the end of 2022, you will! It's basically like getting a surprise from the sushi chef with every piece you eat. Time to hop on over to your favorite sushi counter to try this dining experience!
Grains, grains, and more grains
We saw a lot of grain bowls in 2021, including a Mediterranean-inspired one of our own! We don't see that going away because seafood pairs with every type of grain. Try your hand at a grain bowl to create a balanced meal in 2022.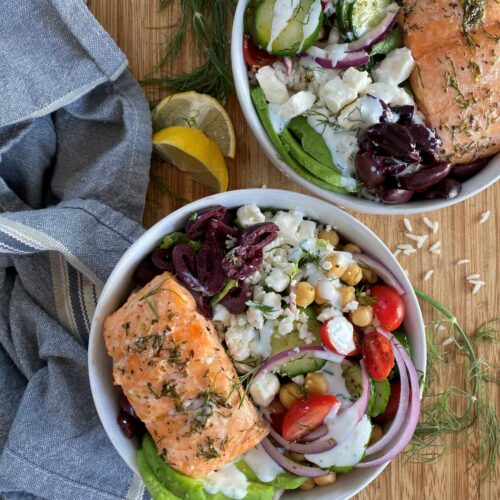 Food trends can be hard to predict but we know that seafood is on the upswing! We'd love to hear from you! What do you think will be on trend for 2022?