DID YOU KNOW: kids who eat fish at least once per week may do better in school?
This activity book is filled with games, fun facts and recipes to encourage kids to eat more seafood.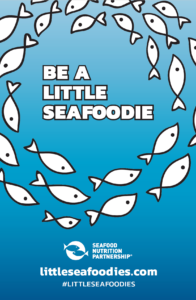 When kids eat at least two servings of fish, such as canned tuna, each week, the benefits are big!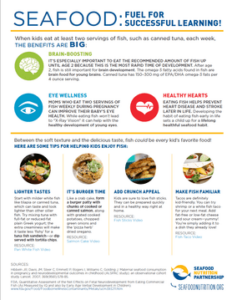 What should be on my plate? Learn about preparing a healthy plate using simple MyPlate tips.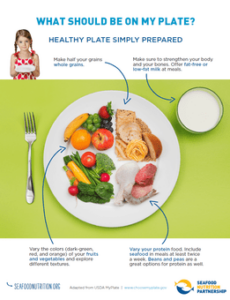 This Healthy Plate at Home booklet offers an easy checklist to keep the whole family eating healthy.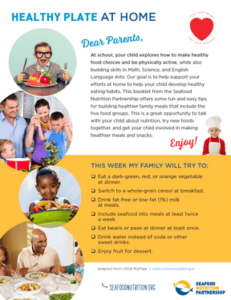 This tip sheet offers simple nutrition tips to keep the whole family healthy and thriving.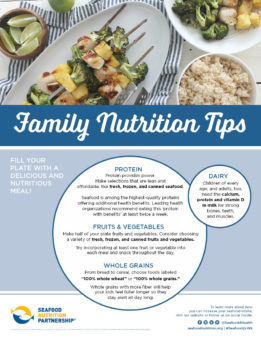 Download and print this fun poster as a reminder to eat seafood twice a week for good health.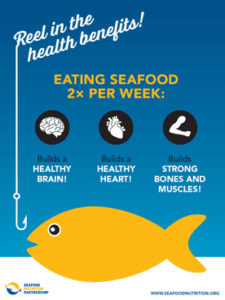 SNP Programs
Are you looking for fun, educational materials to use in your classroom to educate students about health and nutrition? Seafood Nutrition Partnership is here to help you bring nutrition education to your classroom.
Our Seafood in Schools supplemental curriculum is five fun, interactive lessons for students in Grades 3-8. The lessons were created to help teachers incorporate health and nutrition education into Math, Science, and Language Arts.