Impact of Donors
We thank you and need you!
Donors and volunteers make the mission and work of Seafood Nutrition Partnership (SNP) possible. We thank you for supporting our work with your time, treasure and talents. We cannot do this critical work without you and together we will continue to increase seafood consumption in the U.S.!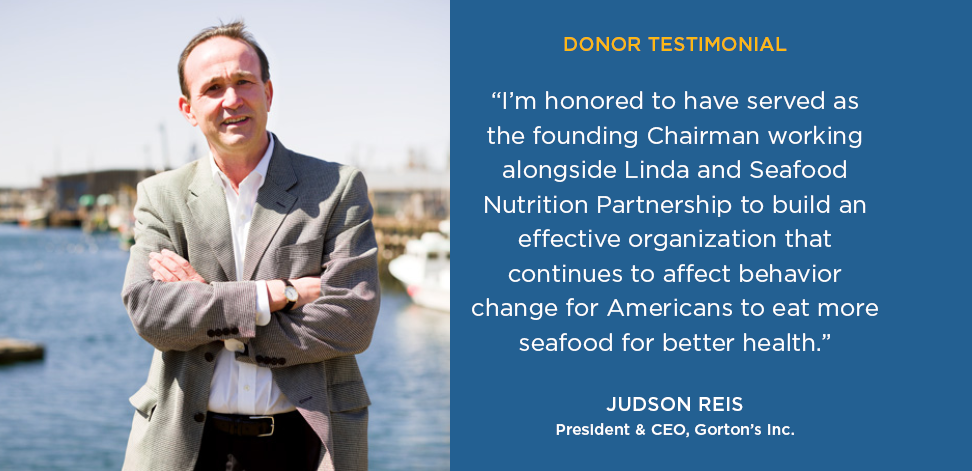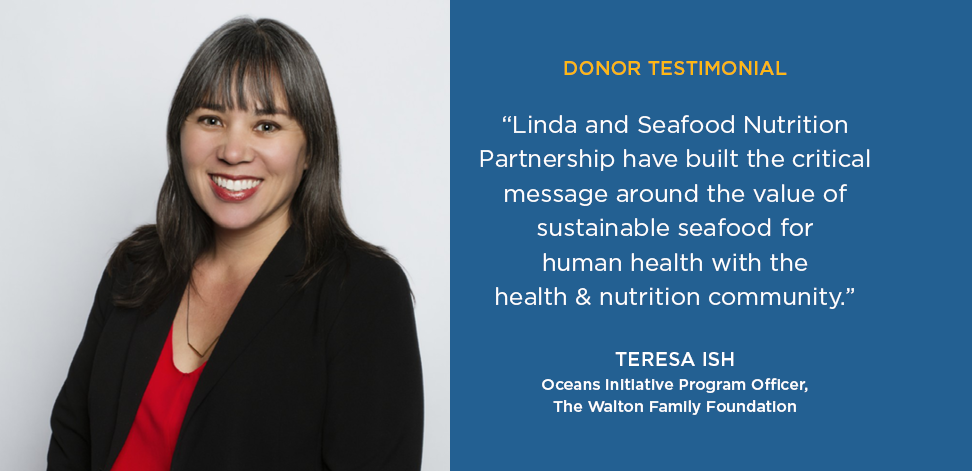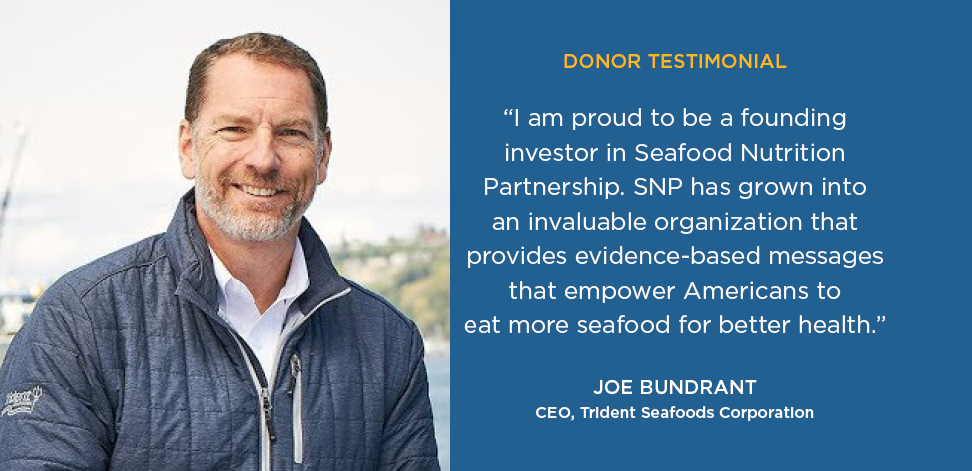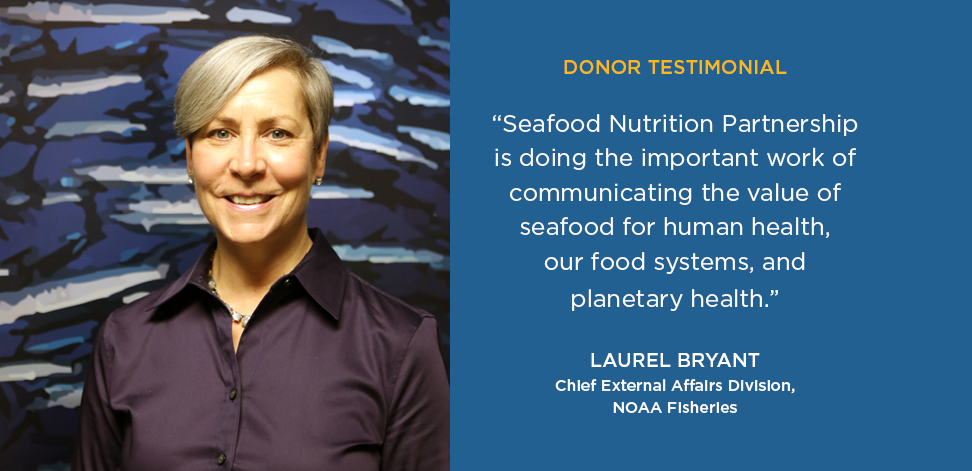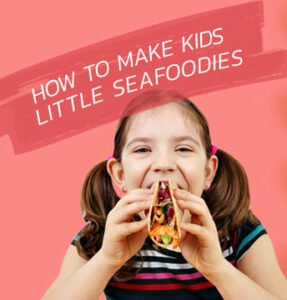 little seafoodies digital campaign
SNP recently completed an eight-week digital pilot campaign in Indianapolis, where seafood dollar sales grew by 2.4% promotional period year-over-year, generating a 300% return on investment. LEARN MORE
outreach & education for point of purchase
SNP recently boosted top retail RDNs' understanding of sustainable seafood by 86% with new resources on how to buy sustainable seafood. RDNs are the in-store experts consumers turn to for nutritional advice, so as we increase their knowledge, educating them on certifications to look for, species available and the ease of preparation, they in turn directly advocate for increased seafood purchases.
Annual Report
16 POUND per capita seafood consumption, highest in a decade
3.9% increase in seafood dollar sales in 2018 YOY
5 MILLION consumers reached through retail
4,341 registered dietitian nutritionists reached with seafood education
94% positive or neutral media sentiment about seafood
3 BILLION SNP-created positive seafood impressions
640 MILLION total earned media impressions
14 conference presentations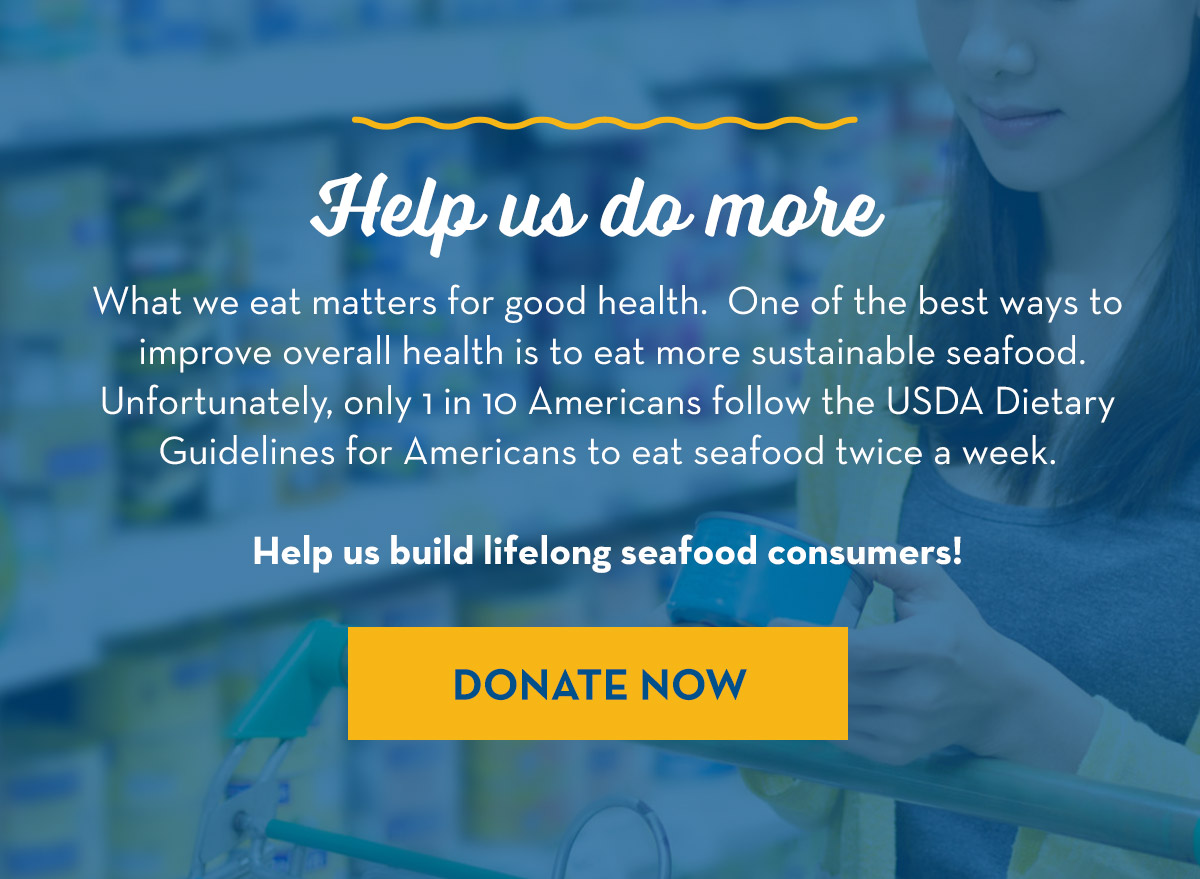 2020 Underwriting Sponsorship Opportunities now available!
Partner with SNP to get your company and brand in front of thousands of RDNs, industry leaders and end consumers.
SNP in the News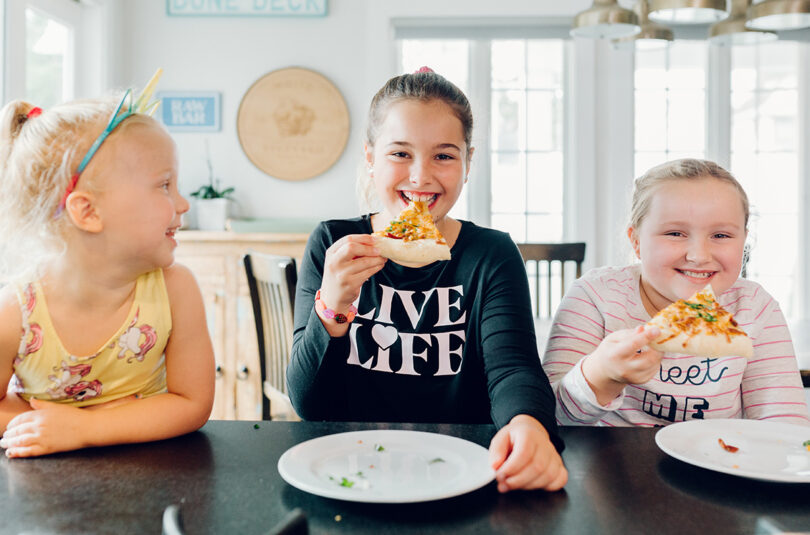 The benefits of seafood for kids are big! Fish and shellfish supply the nutrients, vitamins and omega-3s essential for strong...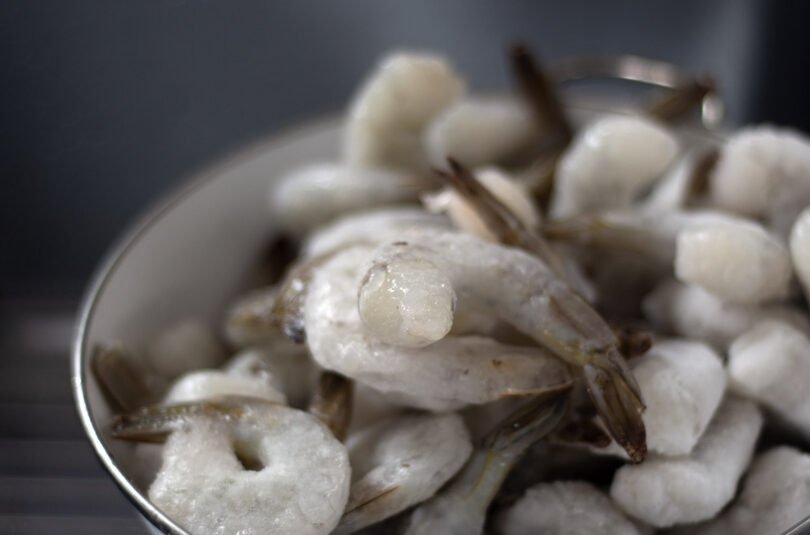 Americans ate 16.1 pounds of seafood in 2018, a slight uptick from the year prior, bringing seafood consumption to an 11-year high.