Michael-Ann Rowe (aka The Fishionista) tackled your questions about storing shrimp properly.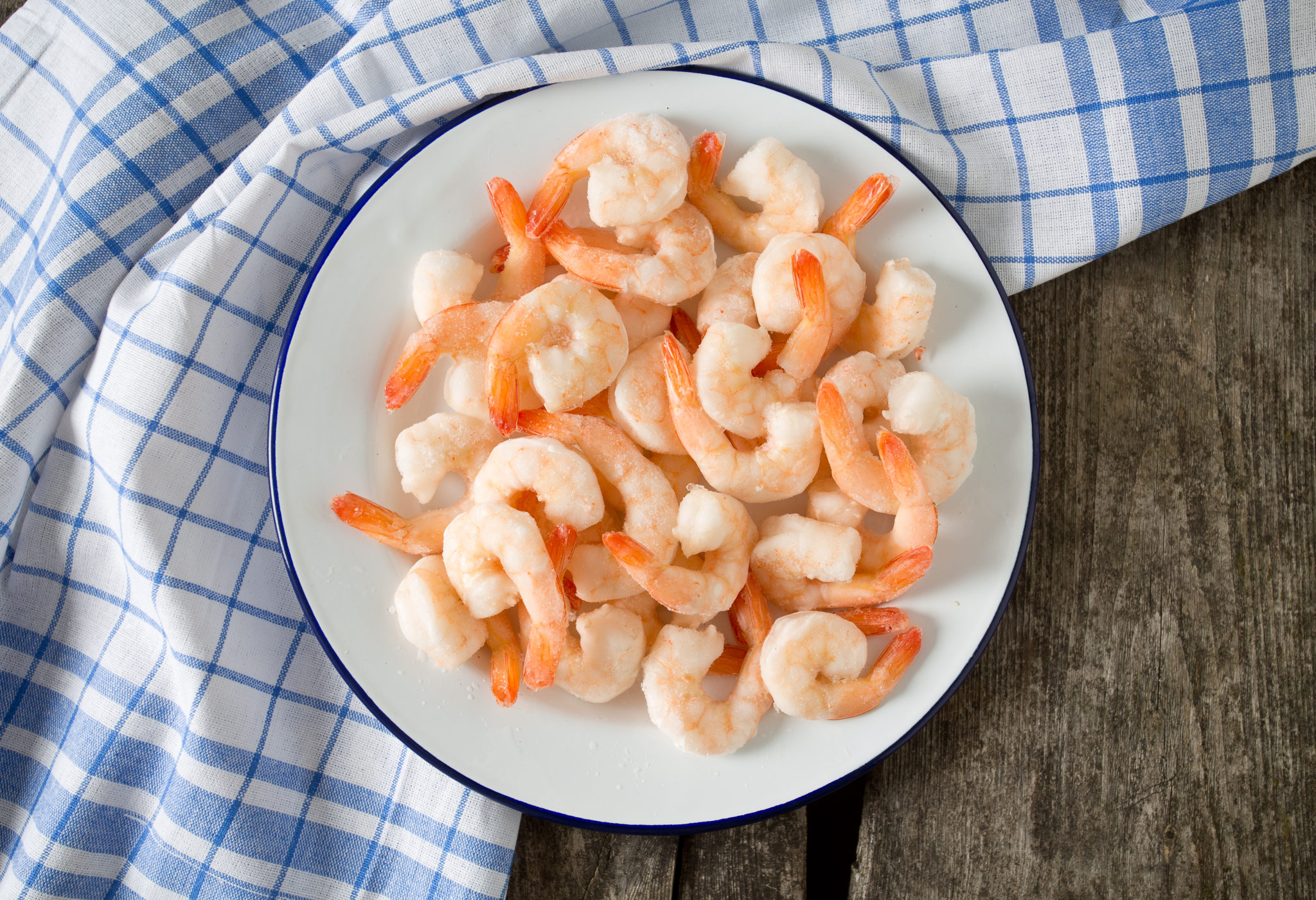 How long can cooked shrimp be out before going bad (on ice such as shrimp cocktail at parties)?
First, let's remember that it is important to handle seafood safely to reduce the risk of food borne illness. Cooked shrimp should be left out no more than 2 hours, and not for more than one hour if the outside temperature is above 90 degrees.
How long is cooked shrimp safe in the refrigerator?
Cooked shrimp that is wrapped or sealed tightly will last for a couple of days. Use it for a salad or seafood burger!
Can I freeze it without losing the fresh taste?
Yes, if it is in an air-tight wrap or freezer bag.
I'd like to thaw it on a future day as an ingredient to use in a shrimp dip. A friend mentioned freezing it in a baggie of water. Yes or no to that idea?
No for cooked shrimp. If the shrimp is cooked, the best method would be to dip the shrimp into an ice-bath and place each on a baking pan in your freezer, laying in a single layer. Once frozen, put them in a zipper bag removing as much air as possible.
What is the best way to thaw frozen, cooked shrimp I am going to use as an ingredient in a hot entree?
The best way to thaw frozen cooked shrimp is in the refrigerator. Alternatively, run under cool water until thawed for immediate use.