The holiday season is a magical time when family and friends travel to celebrate and share delicious meals together, so enjoy meals together that include delicious and healthy seafood recipes! It's easy to incorporate healthy food into your holidays when simple and quick recipes are right at your fingertips. Need some pointers on how to eat seafood at least twice a week during the holidays? Check out our tips below!
1. Incorporate more fish into your holiday dishes or take a fish dish to your next holiday party! It's is a healthy option and a much leaner protein compared to the traditional ham or prime rib, plus numerous studies have shown it can help reduce stress and seasonal colds and allergies because of the anti-inflammatory properties.
2. Try adding seafood to your favorite holiday dishes. For instance, things like charcuterie boards can be made with shellfish and yummy dips! Need some inspiration, check out this recipe from Jenny Shea Rawn.
3. Keep your family healthy, full, and comforted by making them these warm and delightful seafood comfort dishes. Check out these recipes here.
Holiday Seafood Recipe Guide
Serving a fish dish at your family table over the holidays might seem a bit untraditional unless you're celebrating The Feast of the Seven Fishes, but it's delicious! Here are a few of our favorites! Enjoy.
Appetizers
1. This Smoked Salmon Crostini with Delicata Squash Butter is a taste of sweet and salty and reap the benefits of salmon in an easy-to-make appetizer.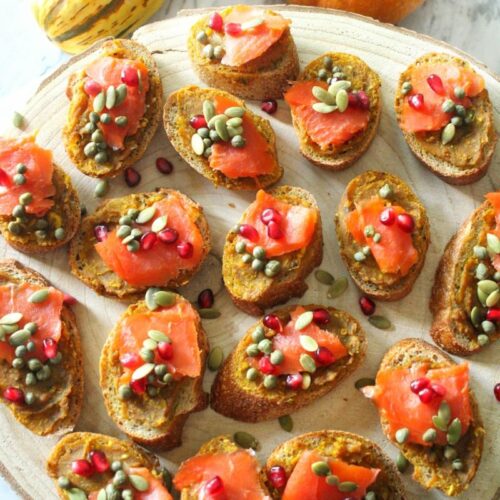 2. Love a good dip? This Salmon Dip is easy to make, budget-friendly with its use of canned salmon, and (most importantly) delicious! Make it to impress at your next holiday or dinner party, or as a delicious dish for the family.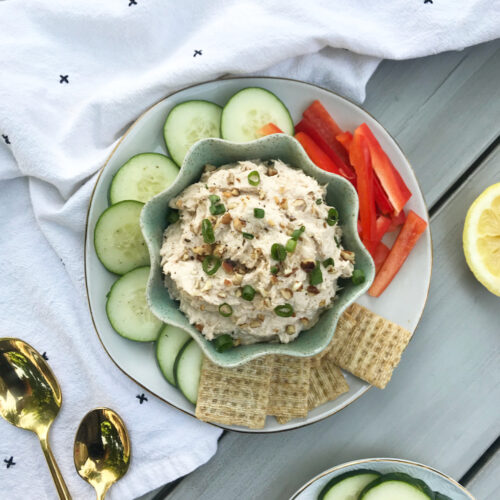 3. Crab and Rice Stuffed Portabello are so versatile it's perfect for any occasion. The light cheese mix gently binds the flavorful crab and rice, creating a textured stuffing that perfectly caps off this mushroom.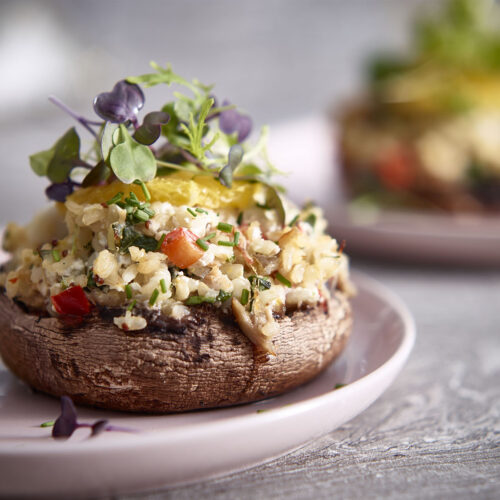 4. What's not to love about salmon cakes? These Salmon Cakes are simple to make and are guaranteed to please the crowd.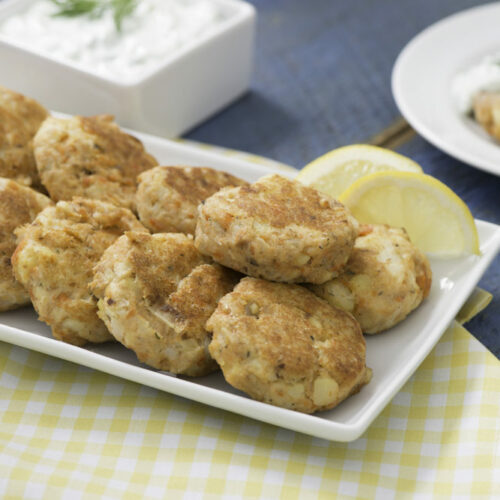 5. These Baked Coconut Shrimp Cups are an easy and delicious appetizer for your next holiday party or gathering. So light, so delish.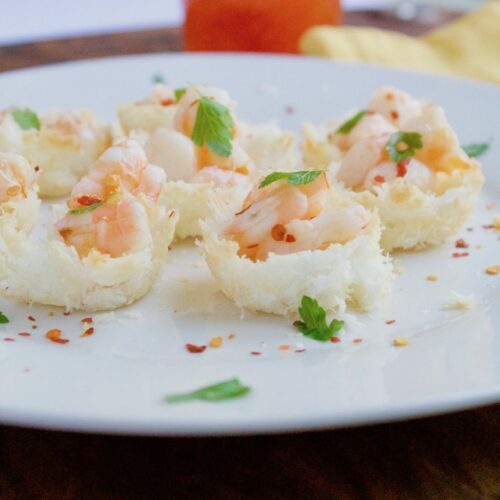 6. Jazz up your meatballs and try Moroccan Sardine Meatballs! It's simple to make, has amazing flavors, and will keep your guests coming back for more.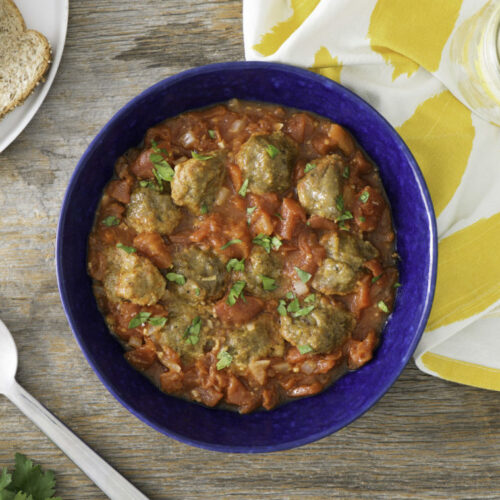 Smoked Trout Polenta Bites is a fun and delicious seafood appetizer, that'll get your party started off right!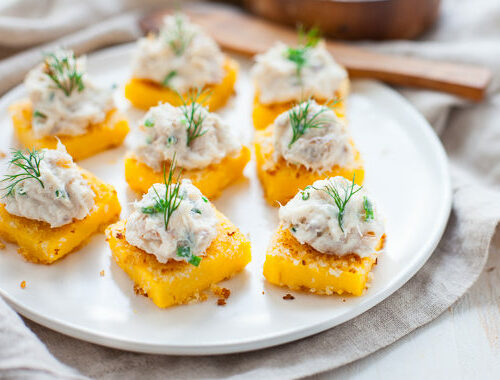 Festive Dishes
1. Steamed Barramundi with Ginger, Tamari and Fresh Herbs is perfect for a holiday dinner, bursting with delicious flavors everyone will love!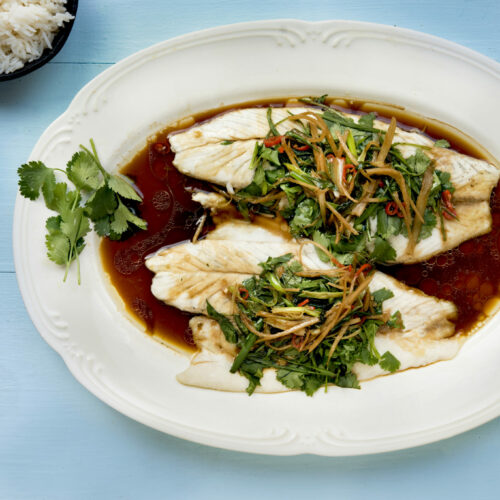 2. Fish dish anyone? This Crispy Walnut Cod with Walnut Tzatziki has tons of crunch and flavor. It's a delicious twist you can make with any white fish.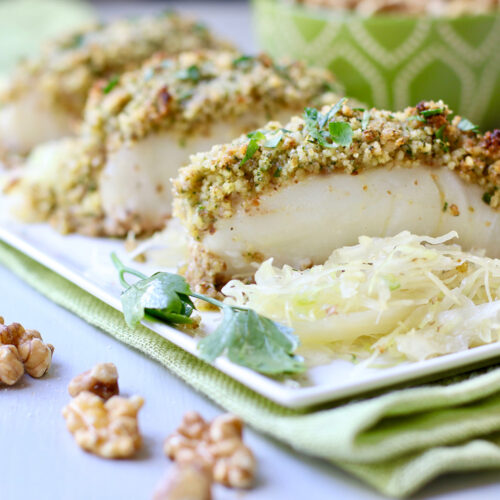 3. This Maple Mustard Salmon with Roasted Veggies has sweet maple syrup and tangy mustard that adds bold flavor to the fish. Combine this salmon along with roasted vegetables for a hearty, comforting meal that is super quick and easy to make.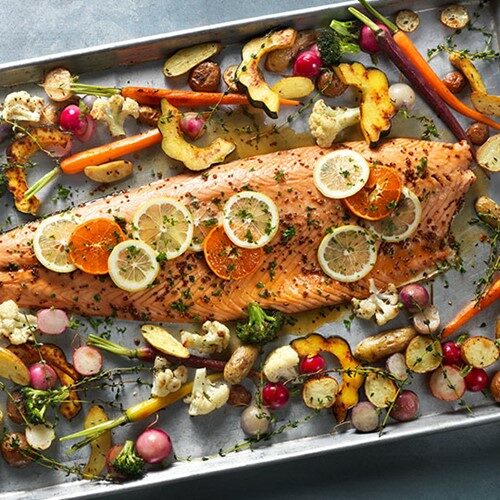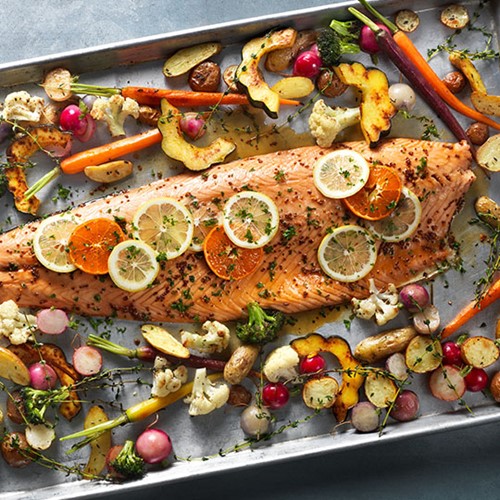 Preparing for a healthier version of the holidays can be hard so, try any of our favorite holiday seafood dishes and tips. Happy Holidays!