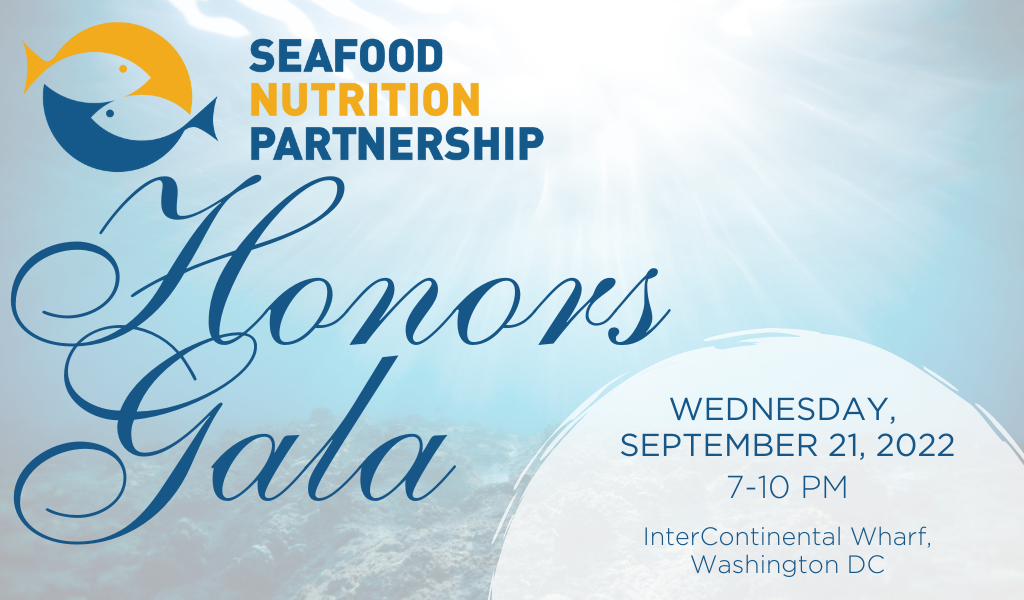 Presenting Title Sponsors


Seafood Nutrition Partnership is delighted to host the 2022 SNP Honors Awards. This awards program honors recipients who have demonstrated exceptional outreach and impact on improving public health through seafood nutrition.
This year's awards program will be held on Wednesday, 7:00-10:00 pm, September 21, 2022, at InterContinental Wharf, Washington D.C. Announcement of Honorees will be made in early August.