Let's Celebrate the Strength and Beauty of Women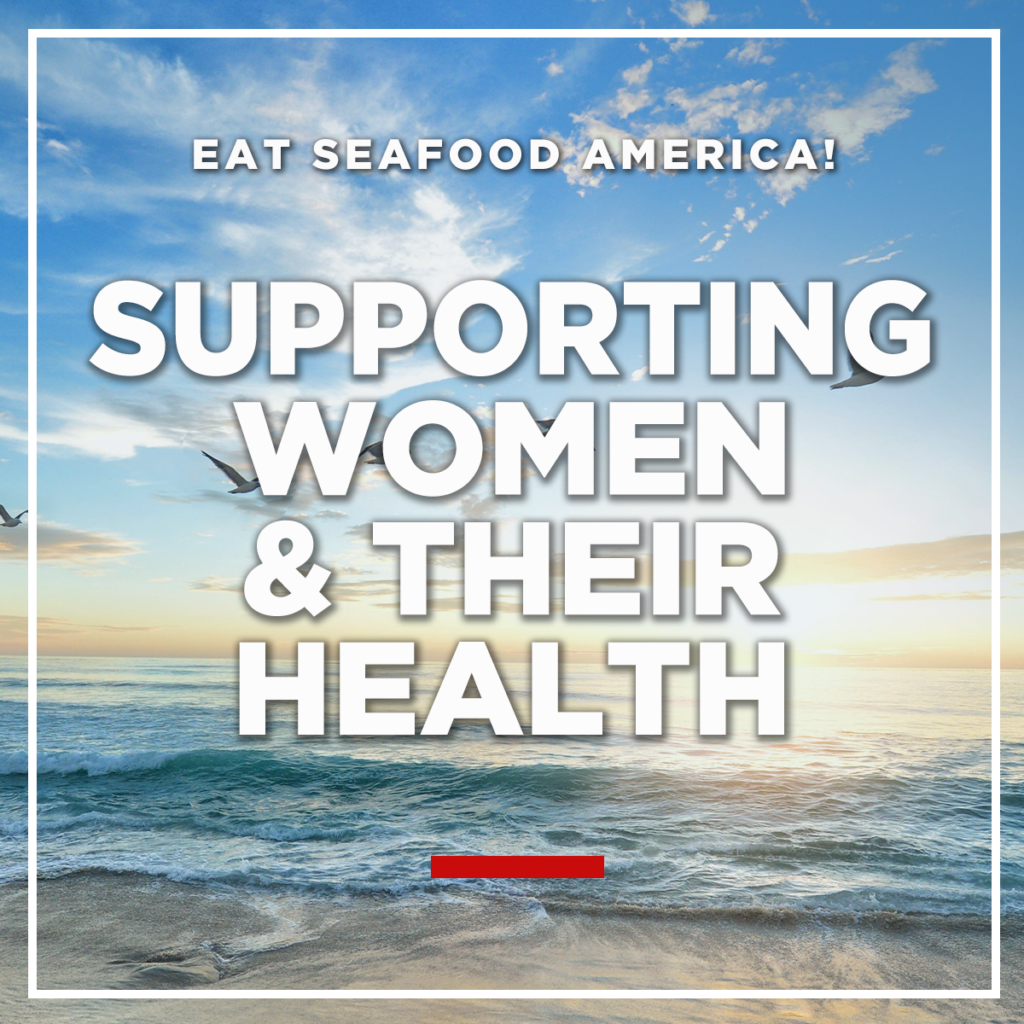 Women's health matters. Women oftentimes fall into the role of caretaker to those around them. They tend to ensure everyone else's needs are met and can often neglect to care for themselves. We challenge you to one simple task. Take a step toward better care for you. It can be overwhelming to think of where to start, but it's easier than you think. Improve your overall health by simply increasing the amount of seafood you eat weekly. It's that easy!
Good nutrition is incredibly important to feeling your best self. Learn 7 ideas for seafood as self care.
Seafood Fights Inflammation
Seafood is not only delicious, it's important for women's health.  Seafood is an excellent dietary source of EPA & DHA, which are important omega-3 fatty acids that our bodies need. These omega-3s help to reduce inflammation and promote overall health. Inflammation is the leading cause of chronic diseases, such as stroke, heart attacks, high blood pressure and diabetes. It also helps to improve athletic performance and recovery, joint health, and arthritic symptoms. Fish and shellfish are also rich in nutrients such as zinc, iron and selenium, and high in protein.
Seafood Is Mood Boosting
We like to say seafood can make you happier and healthier! Along with reducing inflammation, eating seafood is also linked to boosting our mood. Fish is like a multivitamin for your brain — it is more than just an excellent source of lean protein and essential omega-3s, it provides other vitamins and minerals important for mental health. The nutrients that tend to be low in people who are depressed – vitamin D, magnesium, and zinc – are found in fish. And, this is important for women's health as women are twice as likely to face anxiety and depression than men. People who regularly eat fish are 20% less likely than their peers to have depression. Now that is a powerful food.
Radiant Skin with Seafood
We all want soft, radiant skin.  We spend money each year buying expensive creams and lotions to delay the natural aging process. Did you know that by including seafood in your diet you will help your skin look and feel younger? The omega-3 fatty acids found in seafood, particularly EPA, may help promote the skin's oil production, as well as skin hydration. Fish also contain a large supply of amino acids that act as building blocks for our existing collagen levels. Choose to promote your skin health from the inside out by choosing seafood. Learn more about seafood and skin health from Dish on Fish.
There are so many more reasons to eat seafood beyond reducing inflammation, mood boosting, and skin health — and it is important throughout the lifespan with benefits ranging from fertility to healthy aging.  Check out this graphic from Alaska Seafood for more benefits!