Health & Nutrition Professionals
As a nutrition or health professional, you know people are often overwhelmed or confused about how best to prepare a tasty seafood dish. The Seafood Nutrition Partnership can help! These resources can assist you in answering their questions and inspiring customers to make healthier choices for themselves and for their families.
Registered Dietitian Nutritionist Communications Toolkit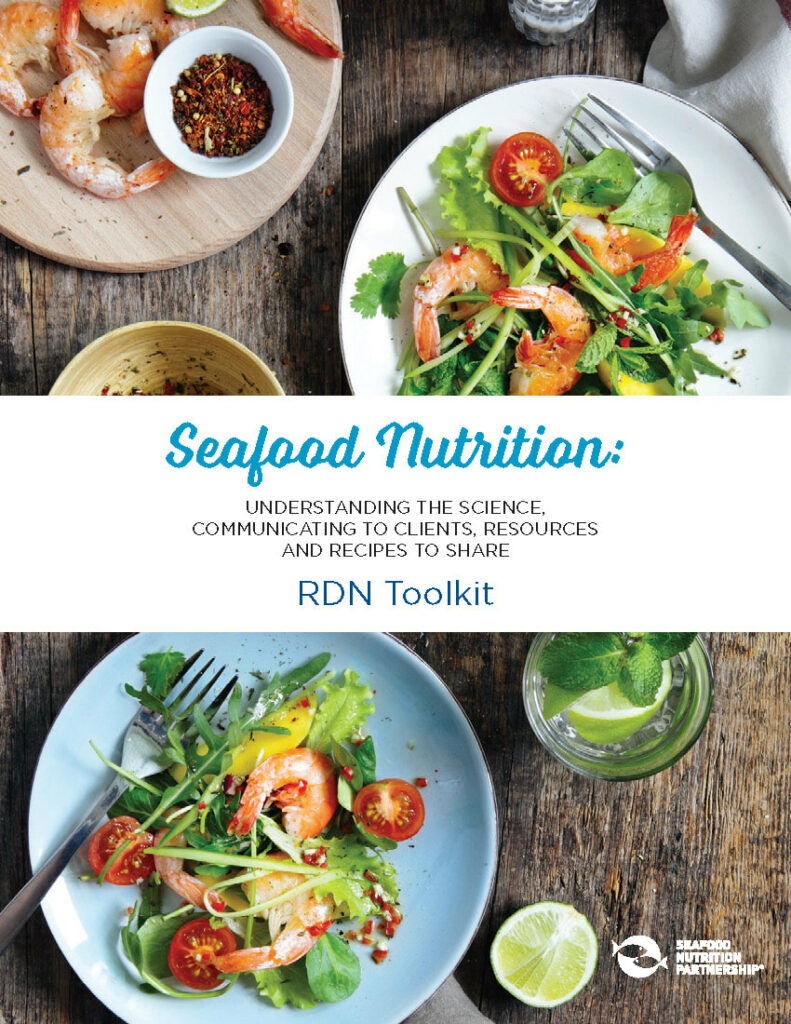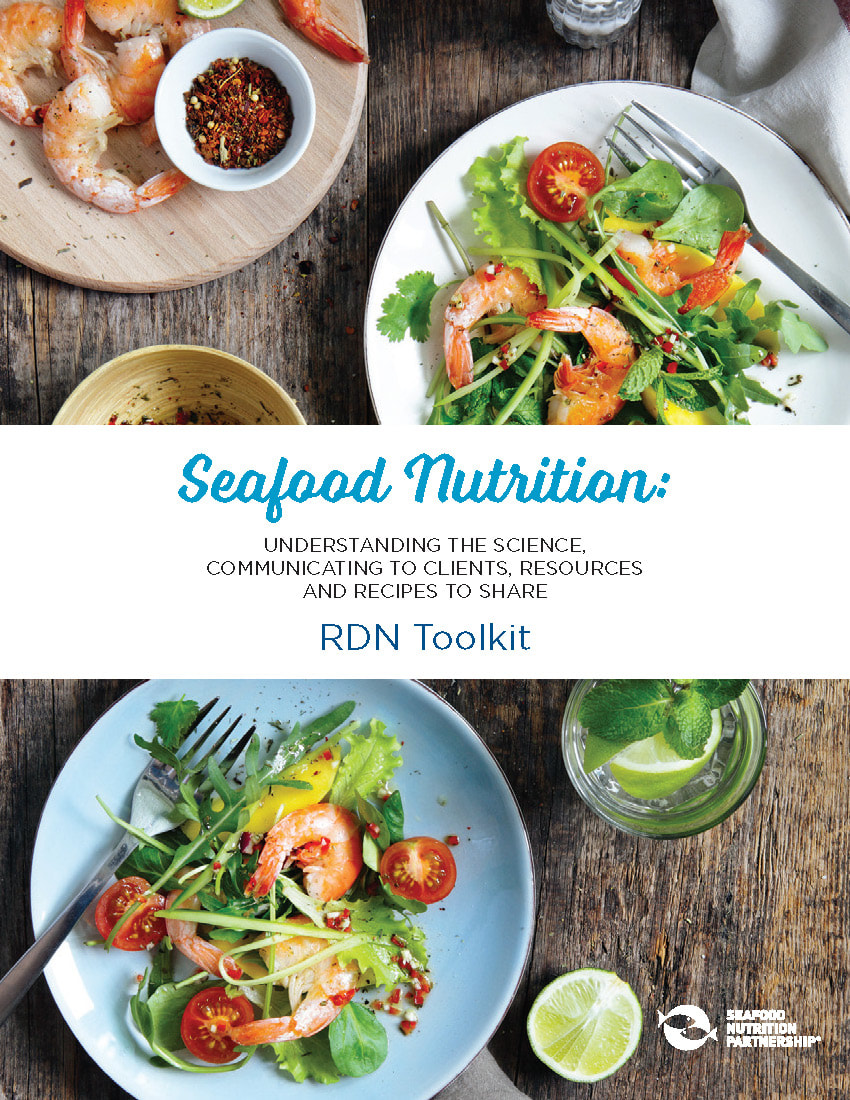 View the full toolkit as a downloadable PDF, or here are some of the helpful one-pagers you can use in your work:
Fun Ways to Use the RDN Toolkit 
TAKE IT TO THE SUPERMARKET — tour a seafood counter at a local market with your client and make selections for tonight's dinner.

IN THE KITCHEN — try recipes together, teach cooking techniques and show them how easy it can be.

BE CREATIVE — take tried and true recipes from your client's own kitchen and make them special with seafood.

TALK ABOUT SEAFOOD — tell your followers and share the seafood news in articles and blogs.

Monthly health observances present an opportunity to educate the public, energize co-workers and community members, and promote healthy behaviors.
The purpose of this toolkit is to provide you with tips, helpful hints, recipes and more to share among your networks as you celebrate seafood. This content is meant to inspire you and provide resources for:
Grocery Store Tours + TV
Social Media Engagement
Newsletter Content
Recipe Ideas
Community Events
Worksite Wellness Programs
Which Fish Is Richest in Omega-3s Chart
​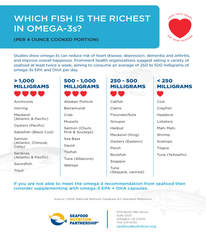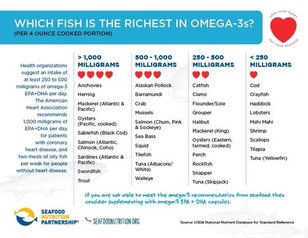 Seafood Nutrition Partnership created a one-page resource highlighting best choices when it comes to omega-3 in various species.
​Health organizations suggest an intake of at least 250 to 500 milligrams of omega-3 EPA+DHA per day. Find out which seafood has the most omega-3s:
SNP Programs
As you look for ways to create a culture of health and wellness and teach Americans about the importance of seafood nutrition, tap into our fun and interactive programs to support your efforts!
The lessons are a perfect fit for organizations to use within their existing curriculum, afterschool programming, community outreach, or to implement as a new program. The online programs reinforce key elements of chronic disease prevention, nutrition, and the importance of seafood for overall health and wellness.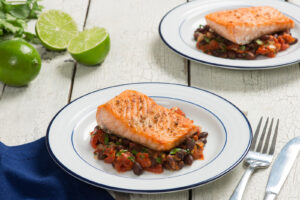 Eating Heart Healthy
Eating Heart Healthy, an interactive cooking and nutrition workshop, is Seafood Nutrition Partnership's signature program developed in partnership with Brigham and Women's Hospital and Roxbury Tenants. The program is offered in a 1-session and 4-session format. Here are links to the:
Dietary Guidelines for Americans Presentation
This presentation includes key messages from the 2015-2020 Dietary Guidelines for Americans, highlights the seafood recommendation, and provide ways health and nutrition professionals can help individuals make healthy shifts to their diet. Click to download the presentation PDF.