School season is here! It's time for fun and healthy back-to-school lunch ideas that will have your kiddos looking forward to returning to the classroom. Our kid-friendly seafood recipes are super easy and fun to make. Whether it's favorited like pizza, tacos, or fish sticks, you'll find healthy versions of all the dishes your children love, they won't even notice that they're eating seafood.
The best part is that adults can enjoy these creative recipes too. There are so many ways to prepare seafood, there's bound to be one that will please even the pickiest eaters. So, grab that lunch box and get ready to put a smile on your child's face.
1. COD BUFFALO-STYLE QUESADILLA
Cod Buffalo-Style Quesadillas are perfect for lunch, dinner, or snacktime. Seafoodies of all age will enjoy these quick and tasty bites.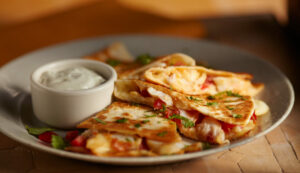 Easy 4-ingredient pizzas that come together in 10 minutes are perfect for little fingers. Cheesy, delicious, and the added benefit of brain-boosting shrimp make these a triple win.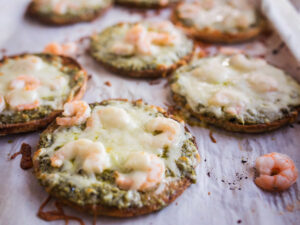 3. TASTY HOMEMADE FISH STICKS WITH YOGURT-DILL DIP
These fish sticks are so delicious and easy to make. Kids would have lots of fun dipping and eating them.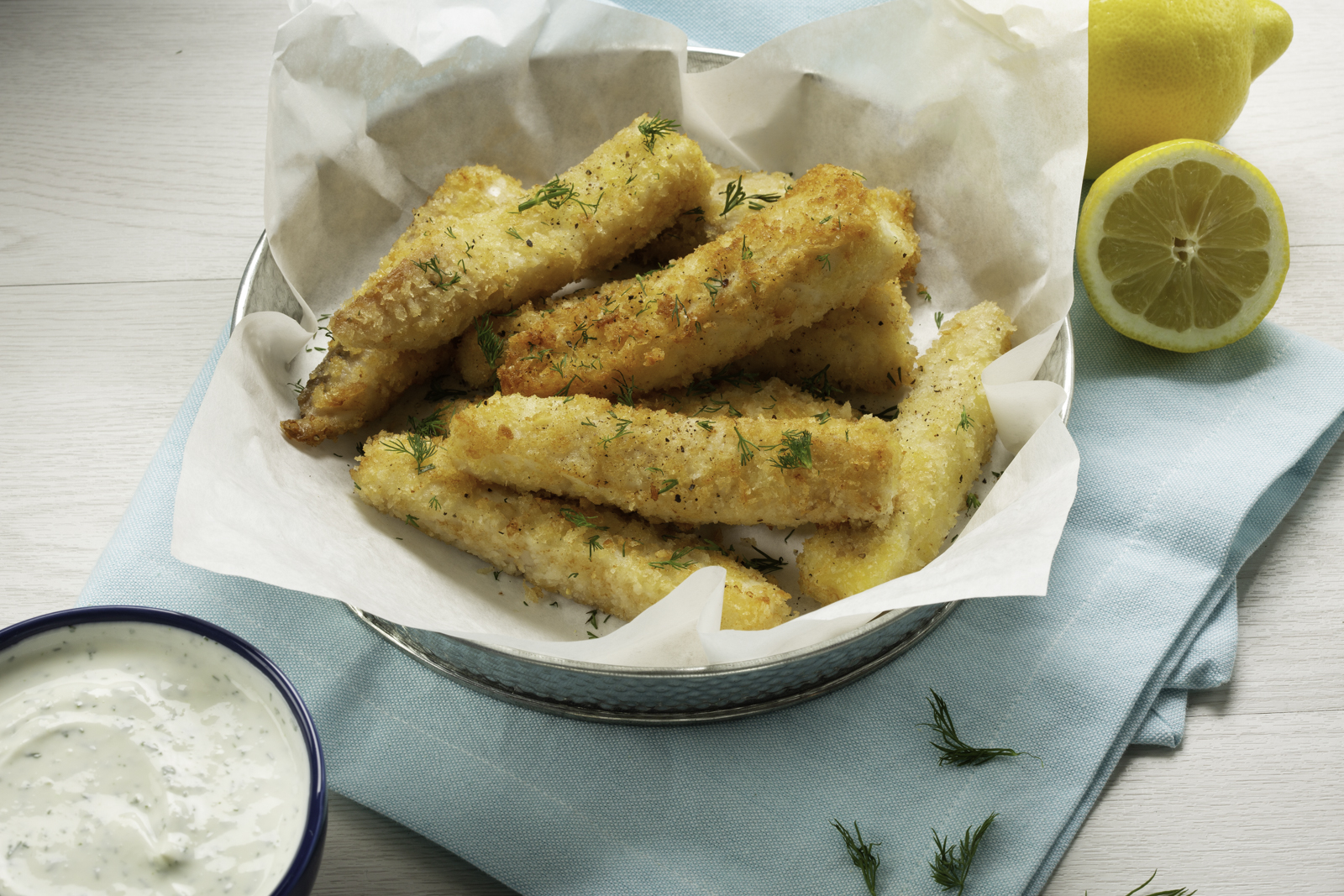 This fun Choo Choo Pasta from StarKist will become any kid's favorite – don't tell them it's good for them – they'll never know!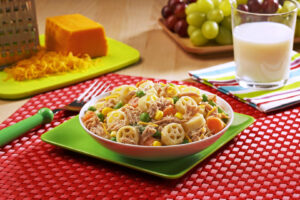 5. LOADED BAKED POTATOES WITH LITTLENECK CLAMS
What's not fun about loading baked potatoes! Kids would enjoy all the wonderful flavors, textures, and of course the deliciousness of the clams.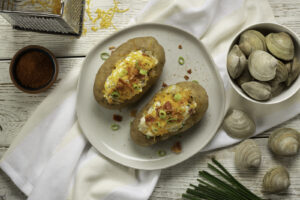 6. SALMON CAKES
Quick, simple, easy, affordable, and yum! Add your childs' favorite sides and you are good to go!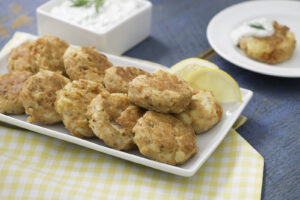 7. ALASKA POLLOCK STREET TACOS
These tacos are an easy and delicious dinner for even the little-ist seafoodie in your life. With breaded Alaska pollock fillets and corn tortillas, this take on street tacos is a homerun.