How are we celebrating Heart Month? With lots of seafood and avocados because they are both heart-healthy, packed with "good fats", Omega-3 fatty acids and lots of other nutrients. Plus, seafood always goes well with fruits and veggies. There's nothing like vibrant colors and delicious flavors.
We like this combo because the avocado brings out the sweetness in seafood, whether shellfish or fish. The dynamic duo also happens to fit nicely into the Mediterranean Diet and, what else? Avocados are easy to find in your grocery store – just like seafood!
Here are 8 of our favorite avocado and seafood pairings.
Whether you are looking for a lunch idea or a quick dinner, this wrap from Wild Alaska Seafood is a must have. With simple ingredients using avocado, lettuce, and Alaska Cod fillets, it's delicious and one your entire family will enjoy.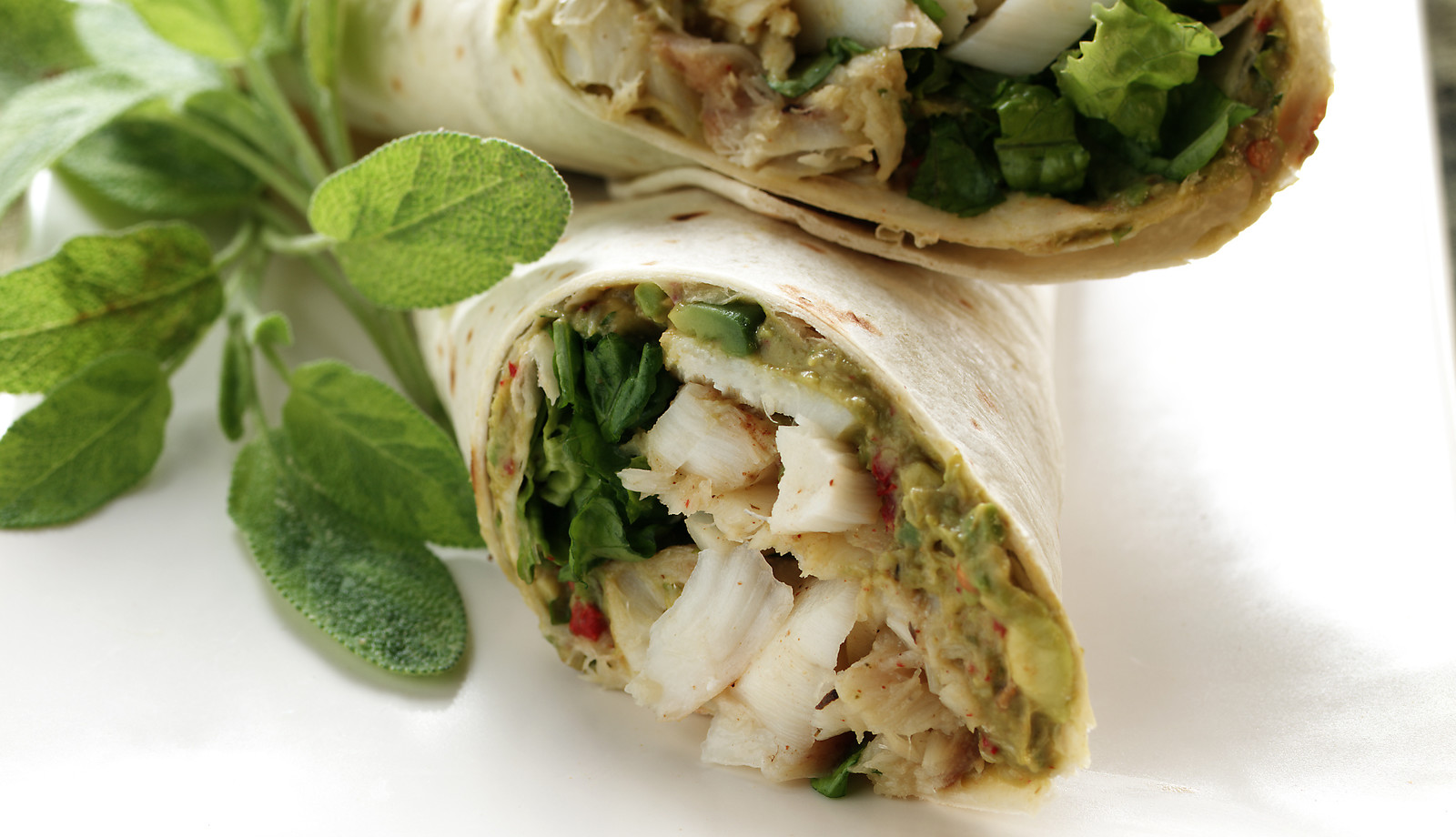 2. Scallop Ceviche with Sweet and Spicy Peppers
Scallop Ceviche by SNP Ambassador Chef Kerry Heffernan is a deliciously easy starter for any gettogether or party.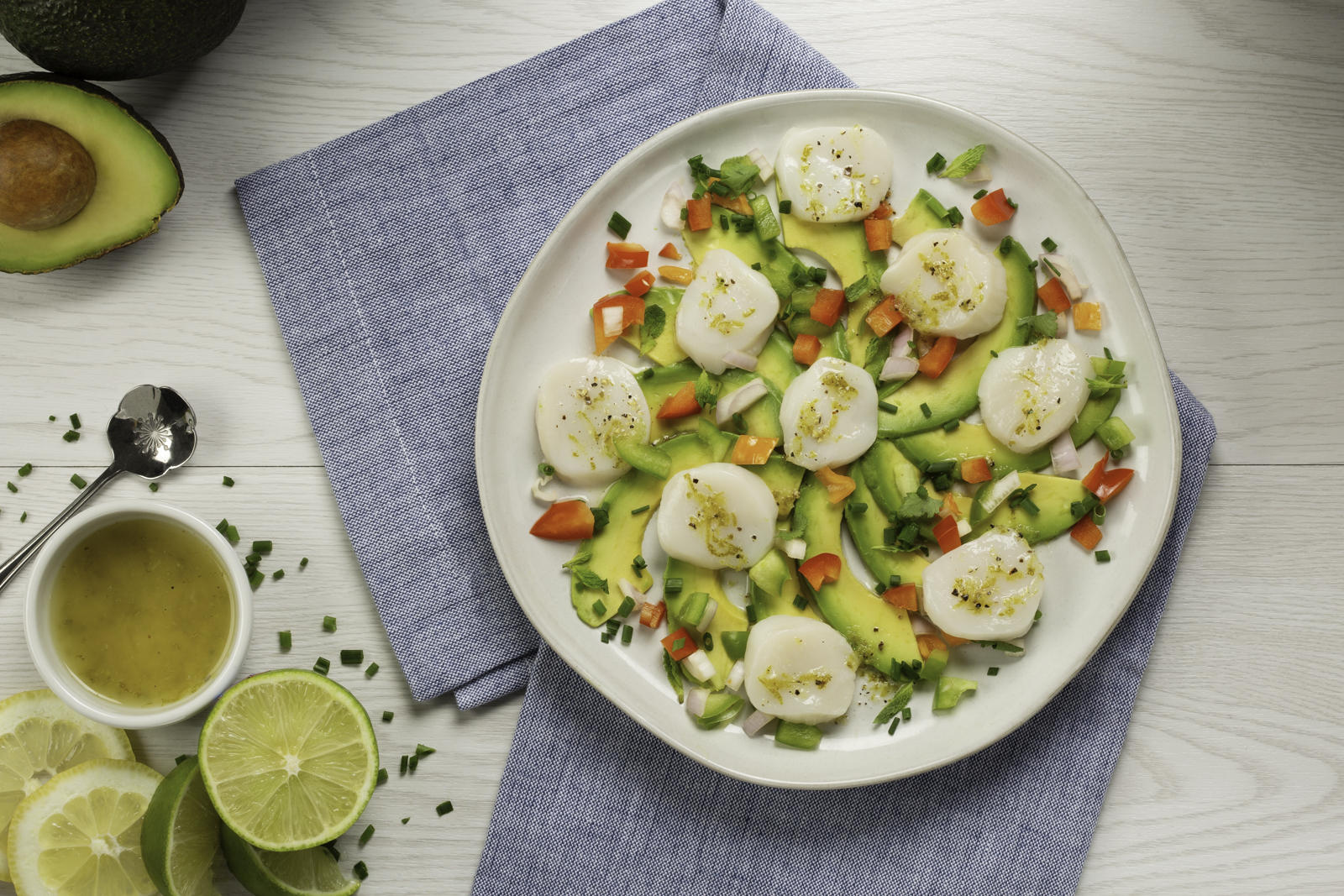 3. Smoked Salmon Avocado Flatbread 
Looking to switch up the same old appetizer recipes you serve at parties or gatherings? Kick off your next party with Smoked Salmon Avocado Flatbreads your guests will love.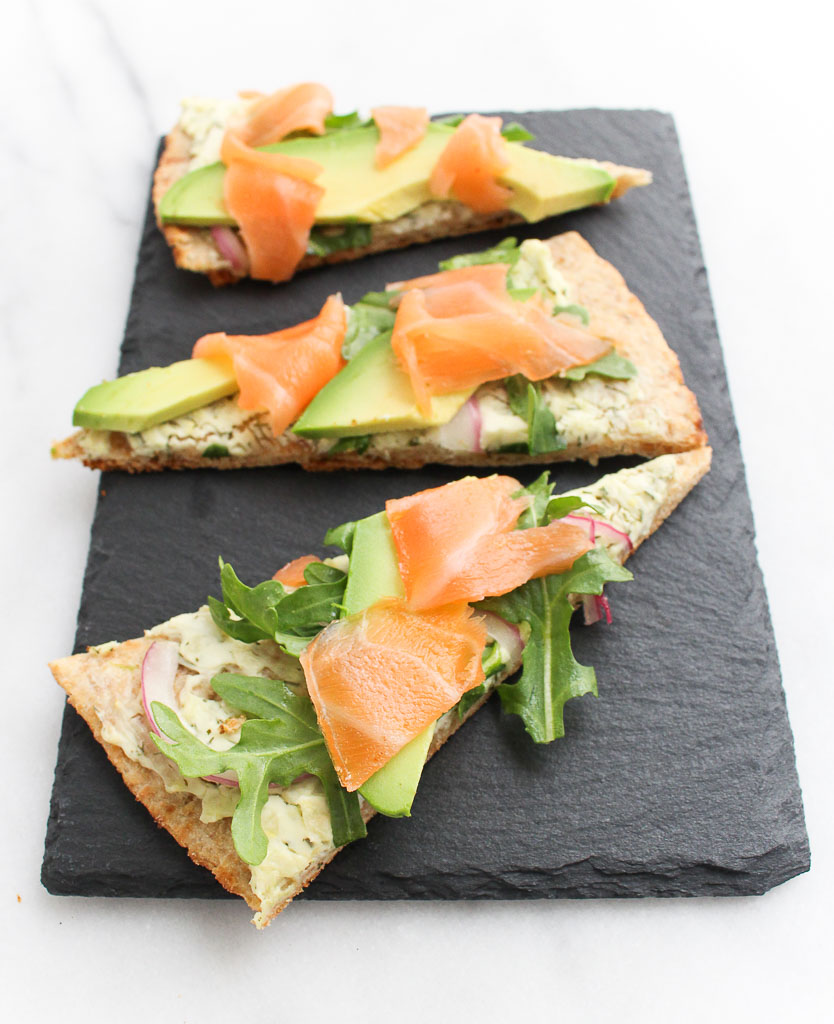 4. Harissa Spiced Salmon with Asparagus Salad 
The classic Moroccan seasoning Harissa is a spicy red blend of chilis, cumin and garlic that complements a wide variety of foods. It's a warm spice that has a beautiful aroma. This Harissa Spiced Salmon with Asparagus Salad developed by Chef Ryan Lopez is a great spring time dish and perfect for a pre-workout meal.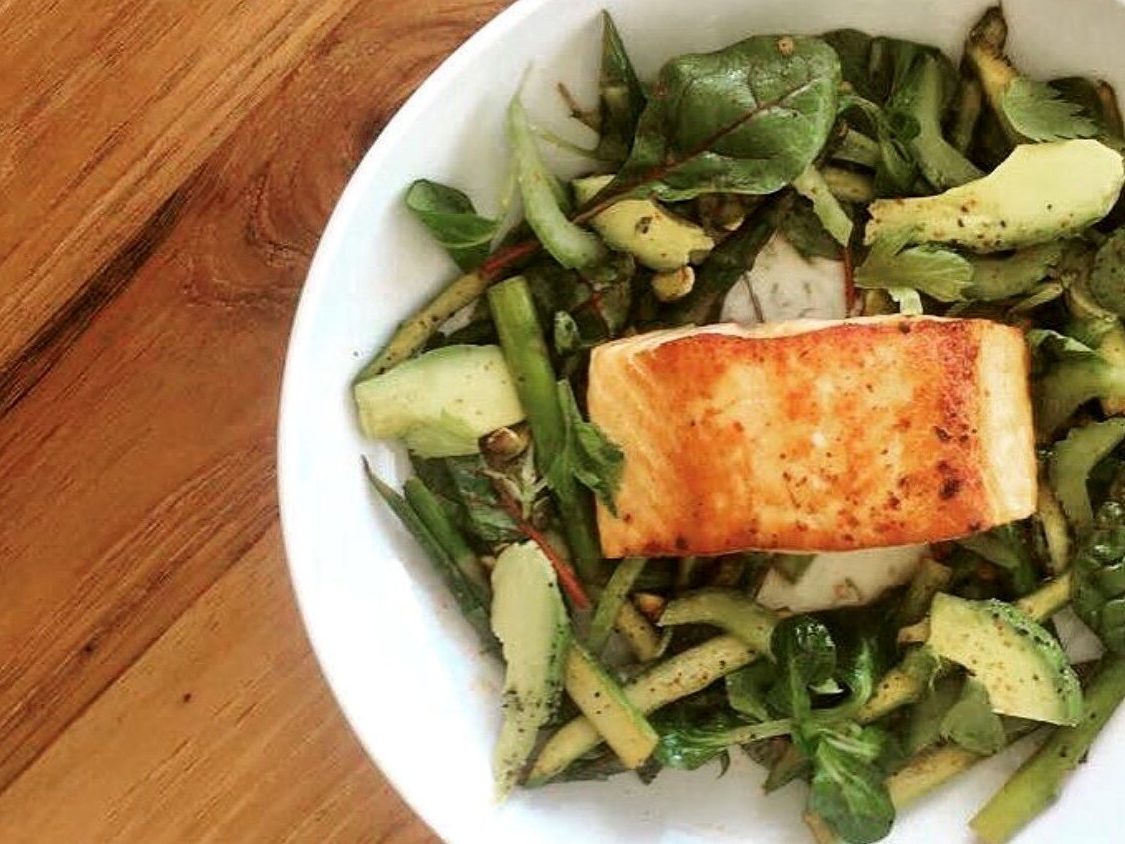 Tired of the traditional avocado toast? Grab some toast and simply add a bit of lobster on top of a layer of tomatoes and avocado! This is a seafood twist that's both easy to make and easy to love.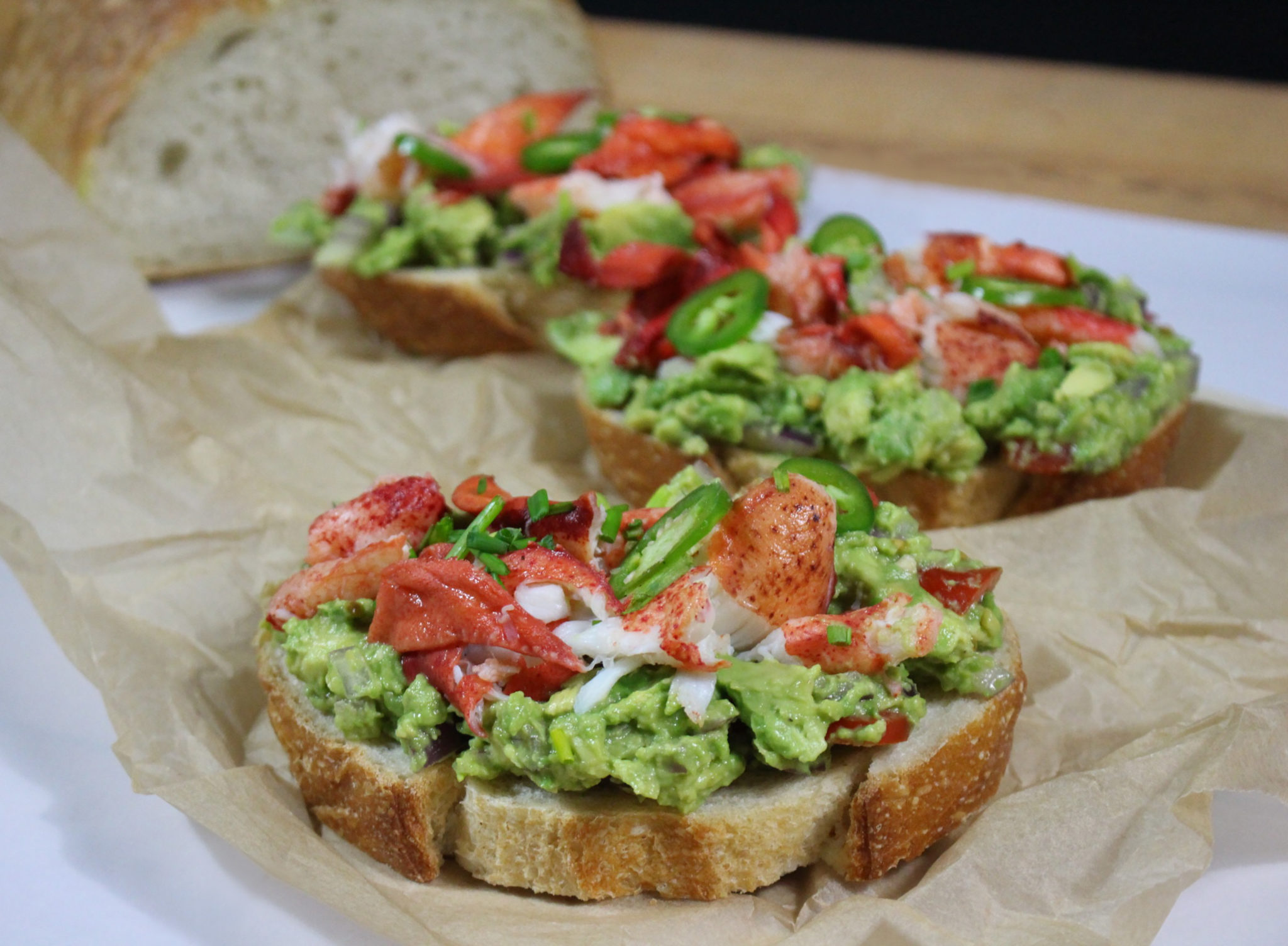 6. Barramundi Fish Tacos with Mango and Avocado Salsa
It's easy to think tacos need to be a huge kitchen production with tons of toppings. But it doesn't always have to be – especially with these Barramundi Fish Tacos with Mango & Avocado Salsa from Jamie Lopez, RD. Tacos don't really need 10 different toppings to be delicious. Simplify it for a quick weeknight meal by minimizing ingredients or buying pre-made salsa.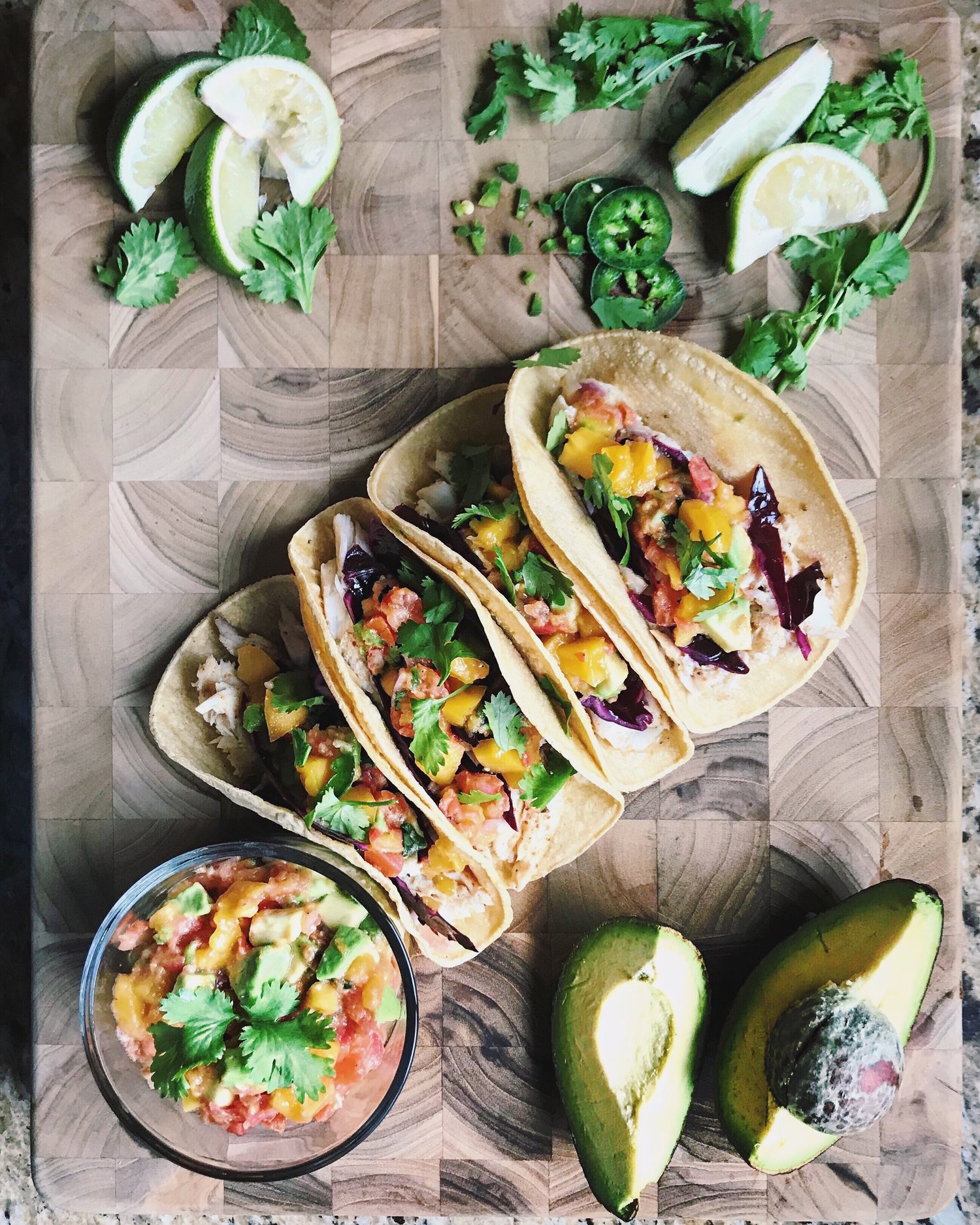 7. Avocado, Sardine and Veggie Sandwich
Not only do sardines taste great — they really do! — they're very healthy, too. These little fish are packed with protein, calcium, vitamins B12 and D, and a nutrient called Omega-3 fatty acids, which is good for your heart and your brain.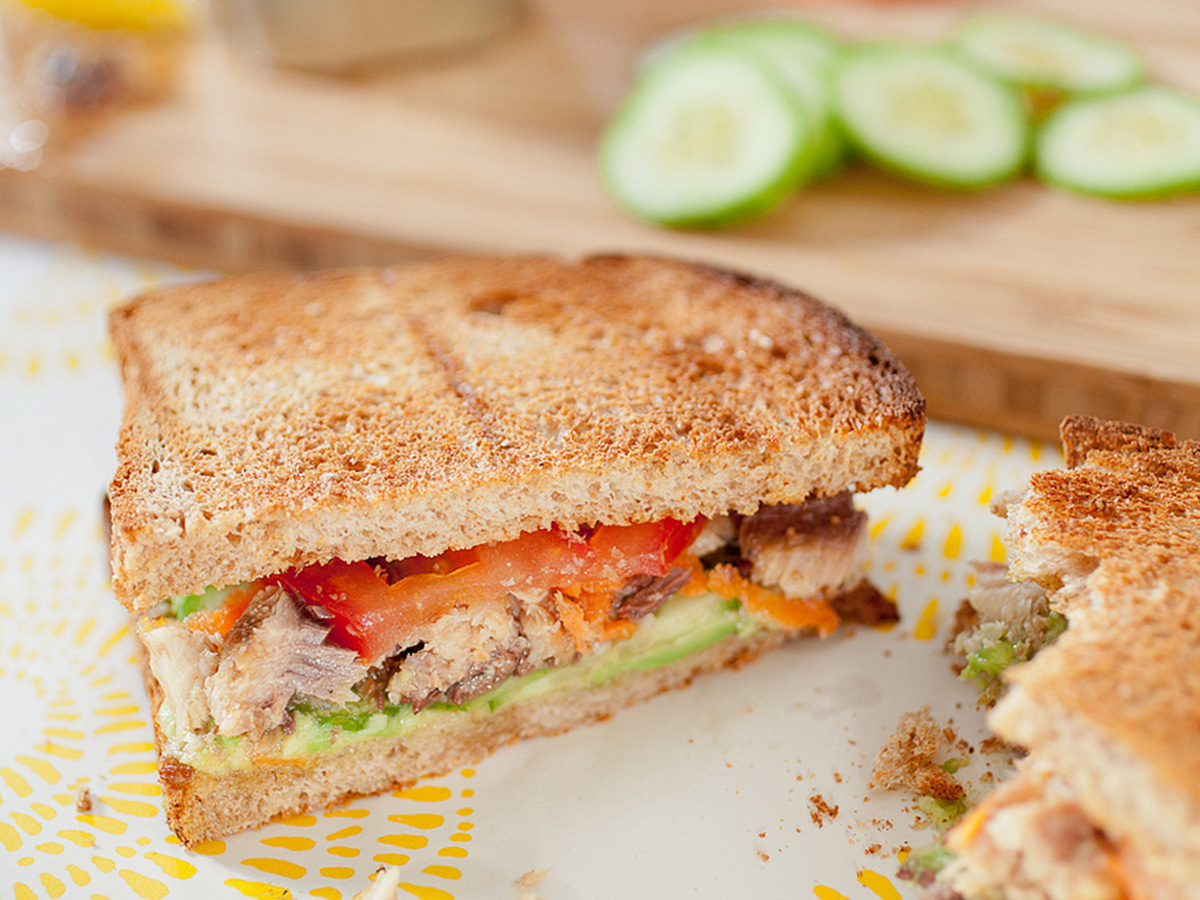 Looking for a light bite for your outdoor gatherings? Look no further than these cucumber avocado shrimp bites from Mia Syn, MS, RD. This simple but delicious recipe screams summer and provides the perfect balance of protein, healthy fats, and fiber.