Every day can be a party with seafood! We're here to give you all the reasons to celebrate and some great ideas on how to include seafood in your parties, tailgates, gatherings, and more. Throw on those lobster headbands and host a seafood-inspired party that your friends and family will talk about for ages. 
We challenge you to #CelebrateSeafood & host some friends or family for a seafood party!
Serve seafood appetizers like on-trend crab rangoon, air fryer calamari, a seafood dip, shrimp pizza, or mini crab or salmon cakes the next time you gather. Not only is seafood fast and simple to cook, but it's a crowd pleaser, too! Find recipe inspiration below and more at seafoodnutrition.org/recipes.
We've also made this easy with a quick cheat sheet printout of this article to have on hand when planning your next party.
1. Fish Taco Bar
Celebrate Taco Tuesday any day! A fun, interactive – and easy to host party – is a fish taco bar. Let your guests build their own tacos or nachos with their favorite toppings for optimal fun. Cook up some shrimp, tilapia with Baja seasoning, or simply air fry some fish sticks. Need some inspiration? We've got plenty of seafood taco recipes to get you started.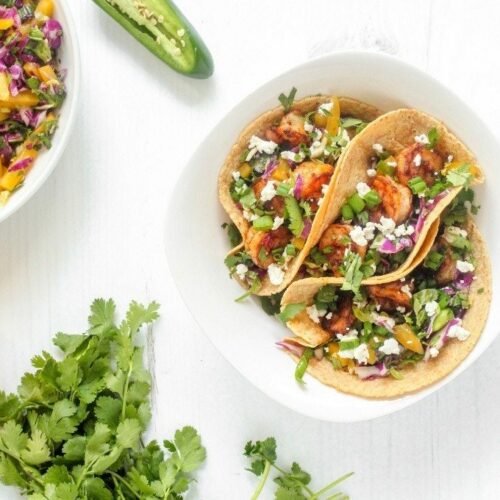 2. Fishluck Potluck
Want to have a party but don't want to do all of the cooking? A potluck is definitely the way to go. There is so much variety and so many ways to cook with seafood, so have your guests bring something that they love so everyone can try a little bit of each dish. Some of our favorite appetizers are crab rangoon, air fryer calamari, and crab cakes!
3. Cook Together Get-together 
Feeling adventurous and want to make the party interactive? Try hosting a cooking party! Find a fun video to cook along with on the internet or just follow a recipe together then enjoy the fruits (or seafood dishes) of your labor. Need recipe inspiration? Grab a few here.
Another fun adventure is bringing in a local oyster shucker to come to your party and show everyone the correct way to shuck an oyster!
4. A Swimmingly Good Tailgate
Fall means football and game days are the perfect opportunities to put more seafood on your plate. Tailgate with seafood in your favorite dishes like nachos, dips, and appetizers that are sure to be crowd-pleasers. Or, shake things up by having a DIY pizza bar! Try this recipe for shrimp pesto pizza to get you started.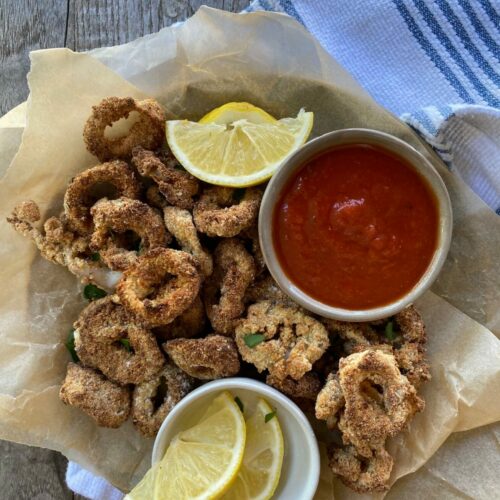 5. Board Night with Seacuterie 
Want a casual cocktail idea? Let people sample from a "sea"cuterie board filled with delicious items such as tinned fish, crab dip, oysters, and smoked salmon, trout or sablefish. We love the many creative 'Sea-cuterie' boards from Jenny Shea Rawn, RD. Seafood pairs perfectly with loads of accompaniments making it a cute way to showcase different species of seafood. Adding tinned fish is a great budget-friendly option for adding more protein to your board and can make a delicious smoked sablefish dip to go with your other hors d'oeuvre.
6. Fall Fish Favorites
Fall is finally here and it's the perfect weather to enjoy warm comfort seafood. Though we love seafood on warm weather days, we love cuddling up next to the fire with a hearty comfort seafood dish in our hands. We have a roundup of 15 Fall Seafood Recipes sure to satisfy your pumpkin, squash and everything spice cravings!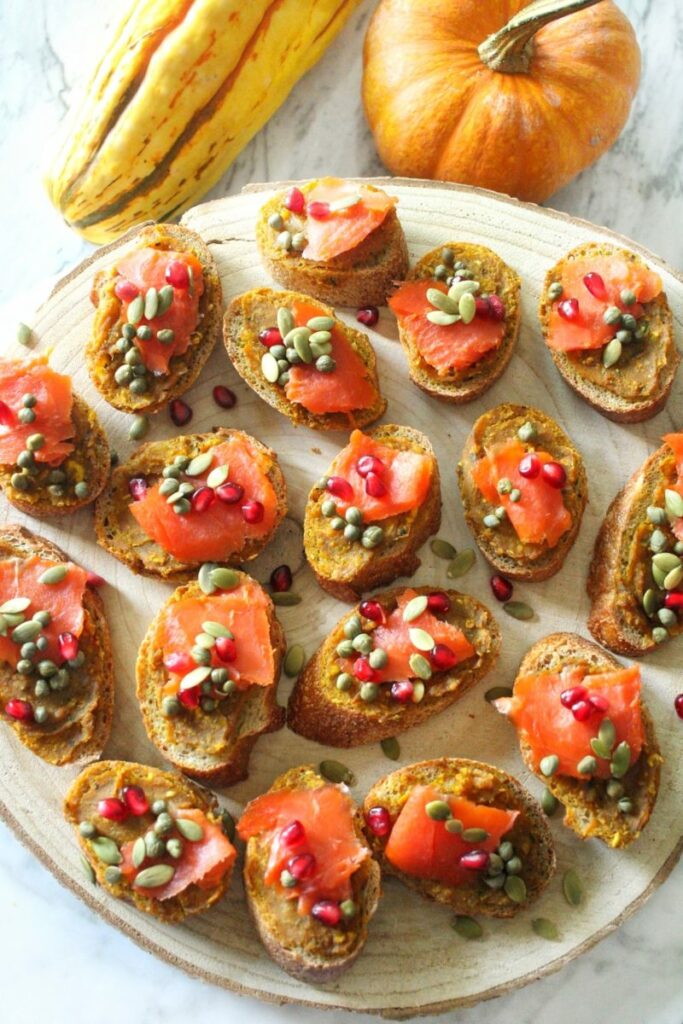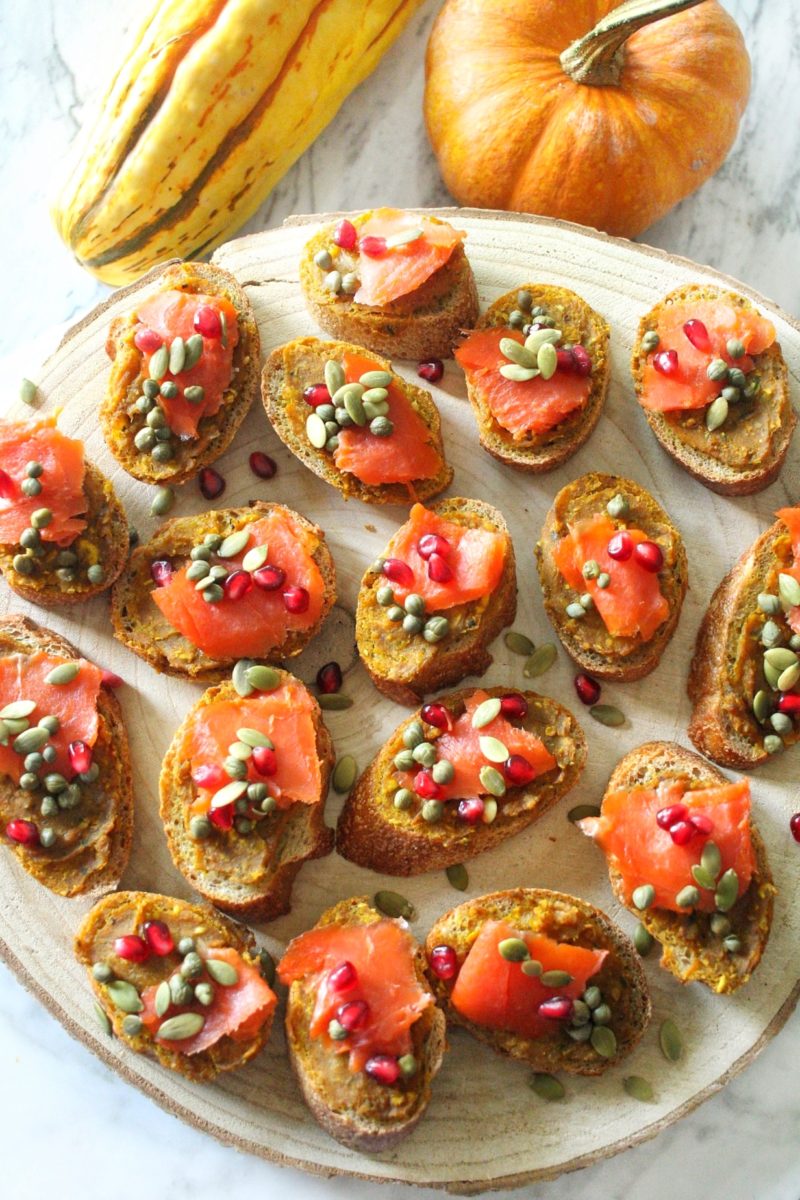 Whatever way you celebrate, celebrate with seafood!