The new year is a time for a fresh, healthy start. Try incorporating #Seafood2xWk into your weekly routine for a healthier and smarter you.
January often means drastic lifestyle changes, such as fad diets and intense exercise routines; but 80% of New Year's resolutions fail by February. We're encouraging Americans to focus on long-term lifestyle changes, including adding more seafood, for improved health all year long.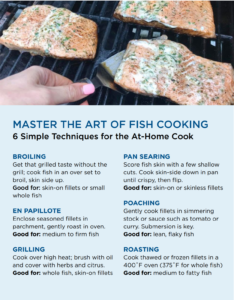 1. Get Creative Cooking
Did you get a fun new kitchen gadget for the holidays? Seafood is great in an air fryer, in a grill pan or a cast iron skillet.
2. A Fresh Mindset
The best seafood doesn't have to be "fresh," canned and frozen seafood both offer delicious options.
Start out by keeping seafood on hand! Did you know that canned seafood, such as canned salmon, tuna, or sardines, makes for a delicious, easy and healthy meal with minimal food prep? This makes eating seafood so enjoyable. You can also keep frozen fish in the freezer as a cost-effective option. Try cooking from frozen or thaw fillets in about 15-20 minutes. From frozen-at-sea fillets to baked fish sticks, grilled salmon to shrimp scampi, frozen seafood offers varieties everyone in your family will love. Here's a blog post on staying nourished with canned and frozen seafood staples!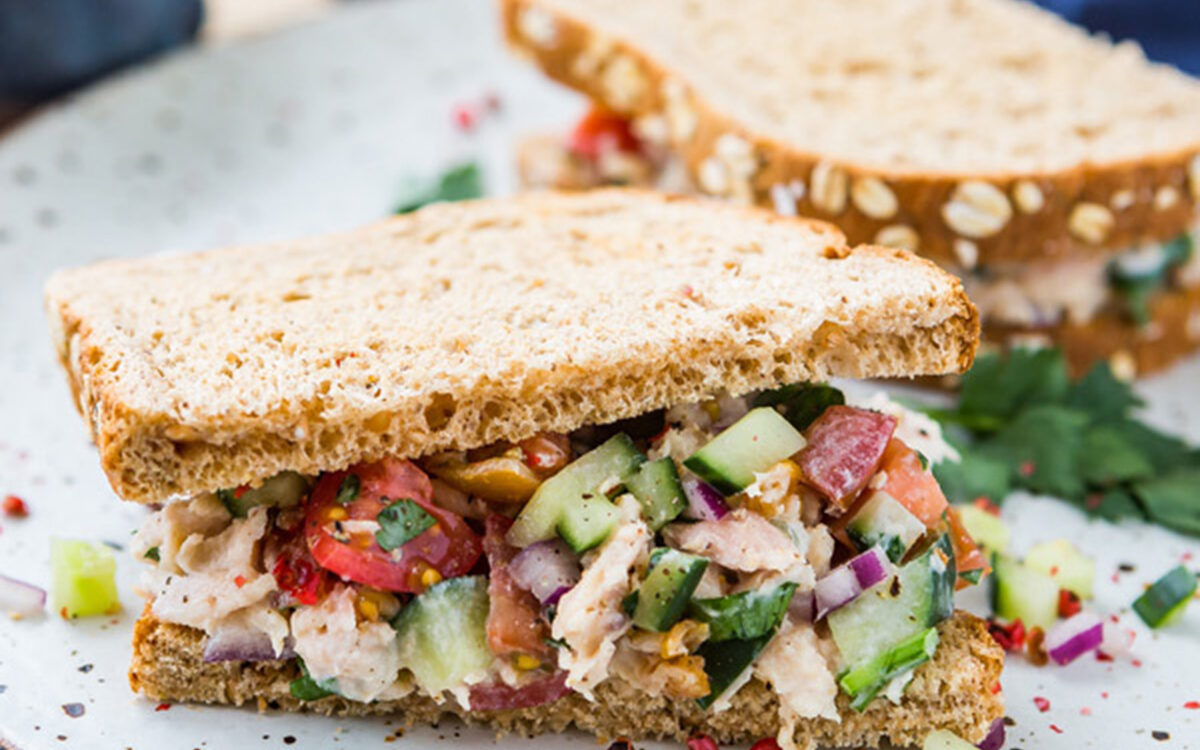 3. Think Beyond the Fillet
Try salmon burgers, shrimp stir fry, fish tacos or clams with pasta. Eat the foods you already enjoy and jazz it up with seafood!
Top a salad or grain bowl with canned tuna or salmon or use it for sandwiches in place of deli meats. You can also cook extra of your favorite fish and use the leftovers for another meal or two – a great way to get your seafood twice a week!
4. Think About Now and Into the Future
To have a sustainable supply of seafood in the future, we should eat sustainably caught or raised seafood now. Seafood needs to be caught or farmed with socially and environmentally responsible methods. The U.S. is a global leader in sustainability standards, so feel confident in buying fish caught or raised here. Look for certifier logos like Aquaculture Stewardship Council, Best Aquaculture Practices, and Marine Stewardship Council, find a reputable retailer, and ask questions at the fresh counter. Learn more about ways to shop sustainable seafood.
5. Support Your Community
Support local businesses through these unprecedented times. Get takeout from your favorite restaurant and enjoy a wonderful seafood meal with your loved ones. Visit your local fish monger or many fishermen and farmers are offering ways to buy direct.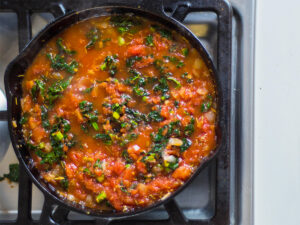 6. Jazz Up the Flavor
Herbs, herbs, herbs! It's all about the flavor. Fresh herbs like basil, oregano, thyme, and tarragon, not only add a hearty dose of flavor to your fish, they're also packed with healthy antioxidants and vitamins. Get creative!
7. Try a New Variety of Fish or Shellfish
There are hundreds of species of seafood available in the U.S., and yet most of us only consume two or three.
With more than 500 species commonly available, it's easy to find one that suits your tastes. Fish higher in heart-healthy omega-3s include tuna, salmon, trout, and sardines. Shellfish counts, too! Oysters, mussels, crab, and calamari (squid) all supply healthy omega-3s. To keep it lean and flavorful, try cooking methods like grilling, broiling, or roasting, and using spices and herbs to boost flavor.
One delicious option to try: Pacific rockfish has an amazing sustainability comeback story and is now available in freezer sections across the country.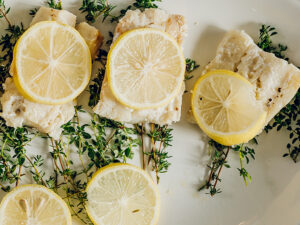 8. Perfect Pairings
So many of us are trying to incorporate healthier choices right now, and seafood pairs perfectly with fruits and vegetables. Try this cirtus and fish pairing or this seafood and avocado pairing.
9. Go Beyond Fish & Shellfish
If you're a vegan or vegetarian, you can also enjoy the health benefits of seafood – try sea vegetables like seaweed and algae. You can mix it in soups, stews and salads for a salty, umami flavor, stir it into salad dressings, or eat seaweed dried as a snack. Here's more on seafood for vegans!
10. Start with Seafood
Start the day with seafood, that is. Breakfast is the most overlooked time to enjoy seafood. Check out some really simple ideas to add fish and shellfish to breakfast in a delicious way to start your day with seafood.