One of America's favorite holidays Thanksgiving is quickly approaching. This is a time to be with loved ones and connect over delicious food. As we're finally finding new normalcy, it's time to begin to gather again.
Did you know turkey wasn't even on the original Thanksgiving table? Seafood was the main star! From clams to oysters, fish to eels, they celebrated with delicious seafood. Plus, more important than just one feast, Squanto taught the Pilgrims how to fish!
Jazz things up at your Thanksgiving table by adding some seafood love! Here are a few of our favorites! Get inspired. Enjoy and don't forget to Eat Seafood, America!
Start any holiday get-together in a healthy way with these smoked salmon crostinis with delicata squash butter! Get the best of both worlds with the taste of sweet and salty and reap the benefits of salmon in an easy-to-make appetizer! Recipe developed for SNP by Maggie from Once Upon a Pumpkin.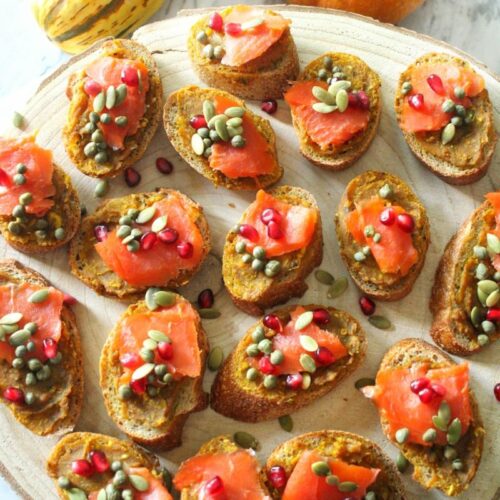 2. Cranberry Sea-cuterie board
Maybe not a side dish, but definitely a great appetizer! This cranberry seacuterie board is sure to be a stunner for your Thanksgiving meal. Did you know that the original Thanksgiving didn't include turkey but instead included lots of fresh seafood and shellfish? Which makes this the perfect addition to any celebration! Recipe by Jenny Shea Rawn.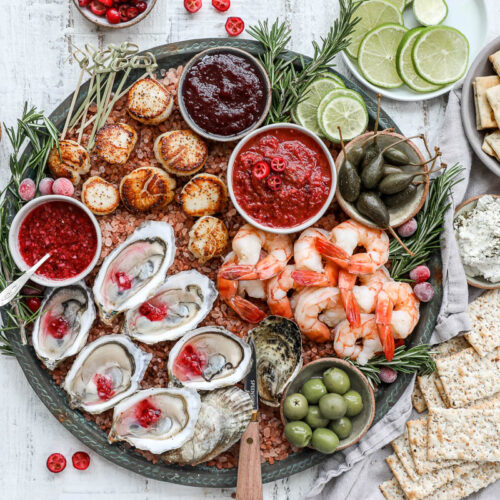 3. Crab Stuffed Acorn Squash Bites
This dish is comforting, nutritious, and delicious. This super tender and juicy crab meat with fresh, oven-roasted acorn squash for a healthy blend of flavor and texture. Recipe by Dish on Fish.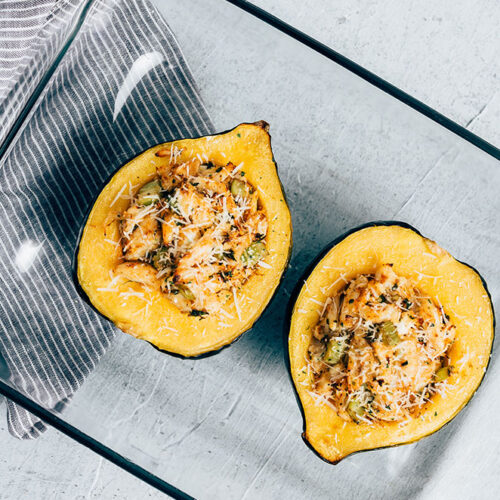 4. Butternut Soup with Dungeness Crabs
It's finally soup season and Thanksgiving is the perfect occasion to serve soup on the side. Not only does it warm your insides, but it's also healthy! Try this butternut squash soup with Dungeness crab this season! Recipe by Barton Seaver.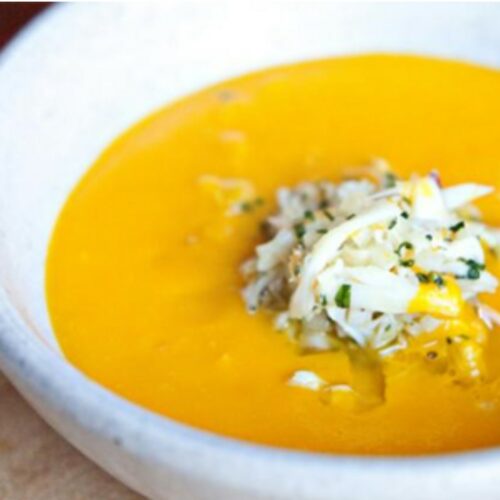 Not sure it gets more New England than a seafood pot pie filled with sweet and tender shrimp and scallop. Recipe by Dana Angelo White.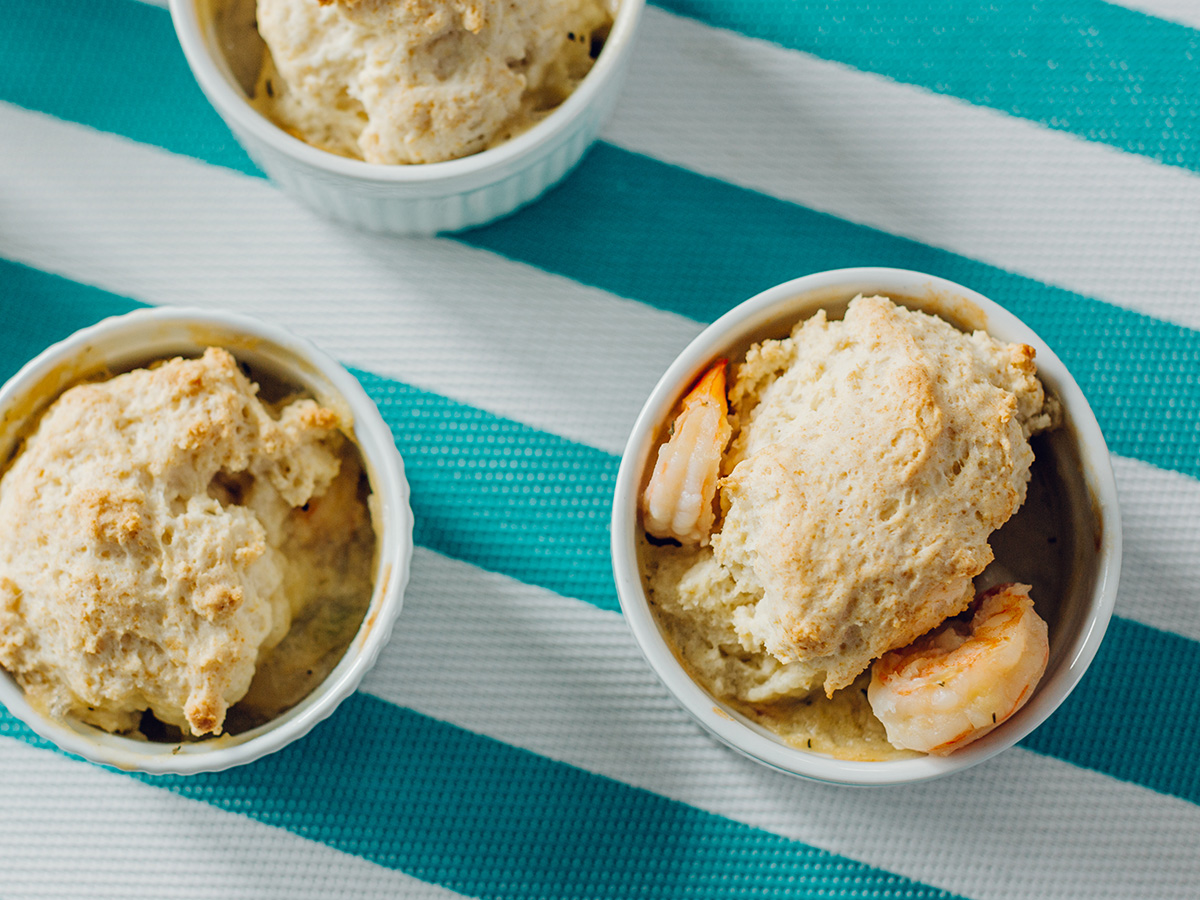 This is a fun twist on the traditional stuffing you might put on your table, but it's even more delicious! Recipe by The Oyster Bed.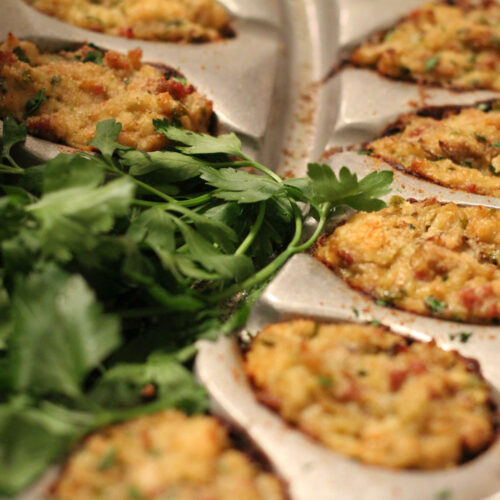 This seared scallop recipe with a 5 ingredient Brussels sprout salad comes together in under 20 minutes! Plus, you'll love how gorgeous it turns out. Recipe by Mallory RDN.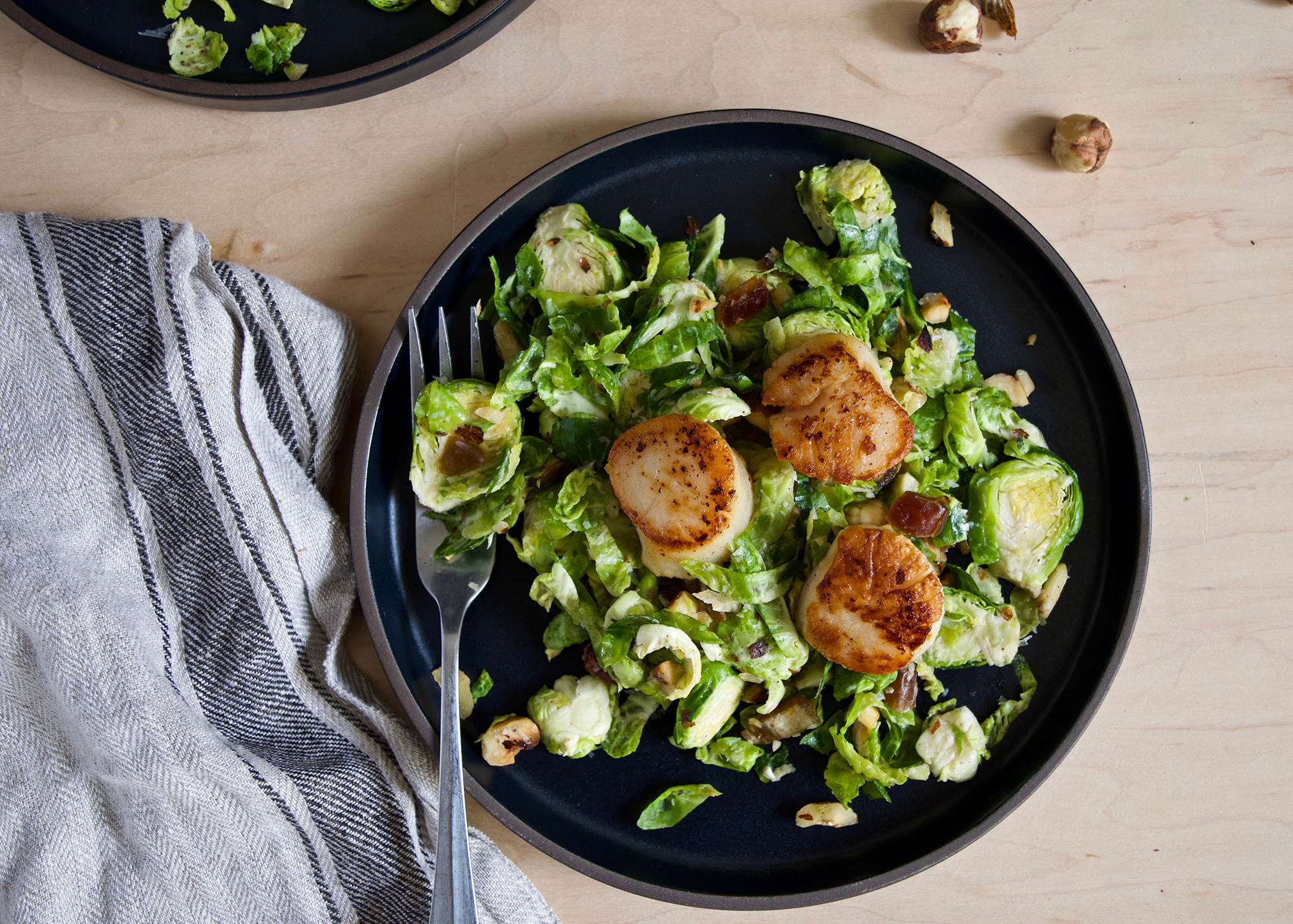 Tell your kiddos there's mac and cheese for Thanksgiving dinner! This one's a little special though because it contains shrimp. We support the cheesy goodness that goes with this lean protein and can't wait to put it on our own table! Recipe by Jenny Shea Rawn.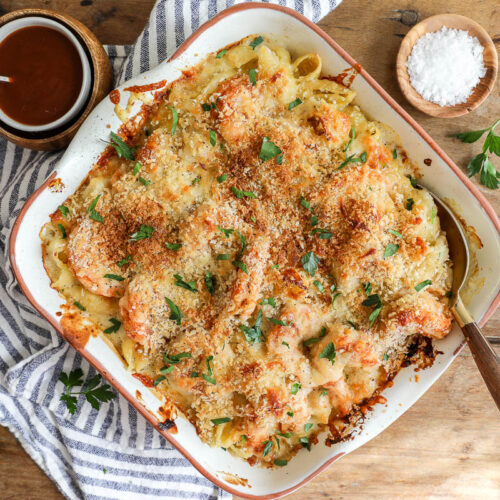 A fun and delicious seafood appetizer, these Smoked Trout Polenta Bites are sure to get your party started off right! Recipe by Kara Lydon.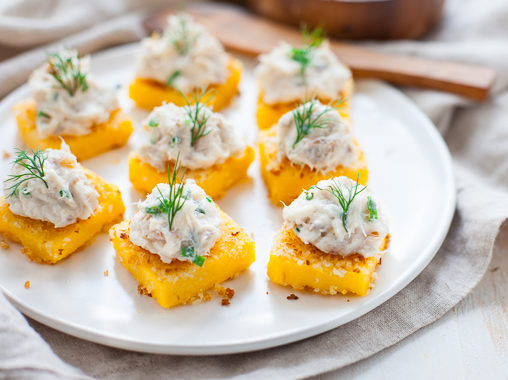 This holiday season, let these delicious Garlic Herb Mussels make a welcome appearance at your dinner table or holiday party. The savory and briny flavor of fresh mussels is enhanced by buttery broiled bread crumbs. Everyone will absolutely love it. Recipe by SNP.