What does seafood mean as self care? Good nutrition is incredibly important to feeling your best self, but as we keep reading about the rise in depression and anxiety, we also need to think of living our ideal lifestyle.
Think about what puts you at ease- sitting down and enjoying a good meal? Getting in the kitchen and turning up the tunes? Nourishing our bodies with delicious seafood is definitely a strong part to being our best selves.
1. Comfort Foods
As you seek comfort  — and comfort foods — while cooped up inside on colder days, it is a perfect opportunity to enjoy delicious, heart-warming flavors. Here are our favorite seafood comfort food recipes!
3. Getting Cozy
Light a fire (or some candles), get cozy with a blanket and eat some soul-warming seafood chowder.
4. Back to Nature
Release stress with a walk, getting both exercise and fresh air. Bring along some salmon, trout, pollock or rockfish jerky.
5. Mindfulness
For us, a large part of mindfulness means living sustainably. Eating seafood and the health of the environment are inextricably linked. If the saying "You are what you eat" is true, then eating sustainable seafood means you care about your health, the health of the planet, and enjoying truly good food.
6. A Different Kind of Cocktail
Raise a glass and enjoy yourself a shrimp cocktail, tails up.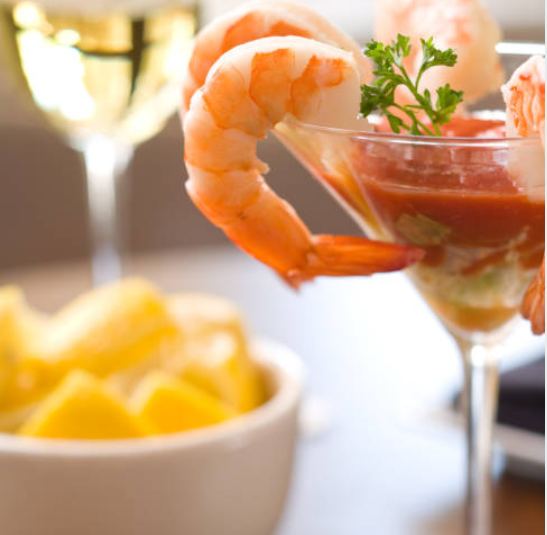 7. Hands-off Dinner
Take the stress out of cooking and "dump and go" your dinner, dropping ingredients into the crockpot and creating more time for you. For an even easier hands-off dinner, call your favorite restaurant and get it delivered!