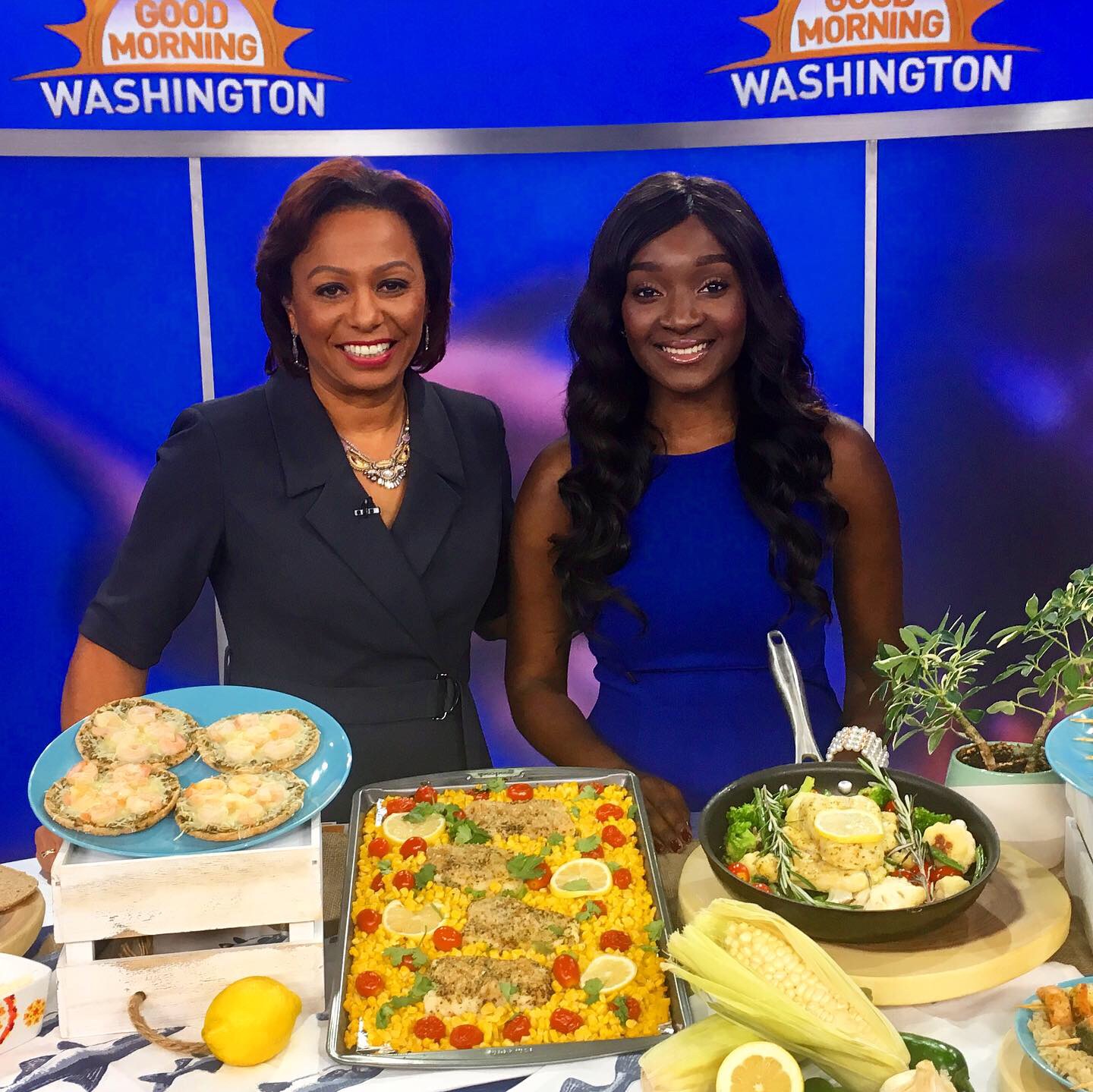 Happy National Seafood Month! To celebrate, we are bringing the focus back to family. Magic happens during family mealtime when children and parents gather around the table and engage each other in conversation. Family meals eaten at home have been proven to benefit the health and wellness of children and adolescents, to fight obesity and substance abuse, and to make families stronger—creating a positive impact on our communities and our nation as a whole.
SNP Communications Manager and Dietitian, Valerie Agyeman, RDN stopped by ABC7's Good Morning Washington Show to talk about the health benefits of eating seafood and shared 4 family-friendly delicious seafood dishes!
Watch the TV segment here.