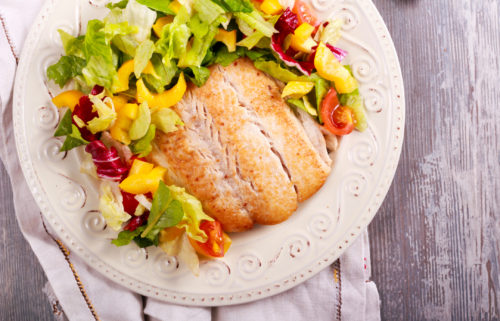 Michael-Ann Rowe (aka the Fishionista) tackled your tough questions about white fish.
How do you prepare white fish?
White fish is so easy to prepare and a great introduction for anyone eating fish for the first time! White fish can be firm or delicate, so depending, you always want your white fish to be flaky vs. mushy (and it can go mushy in a matter of 30 seconds!).
You can:
Sauté or fry in an open pan in vegetable oil
Dust both sides with seasoned flour and sear in vegetable oil and a bit of butter (avoids burning the flour)
Foil it up for the grill
Simply put a lid on it and steam it with vegetables like this One-Pan White Fish Dish
What are the best types of fish to use for fried vs. baked dishes?
White fish are generally best for frying. Happy to report there are many choices: cod, halibut, hake, striped bass, trout, arctic char, smelts, sardines, skate, barramundi, dogfish, perch, and dover sole.