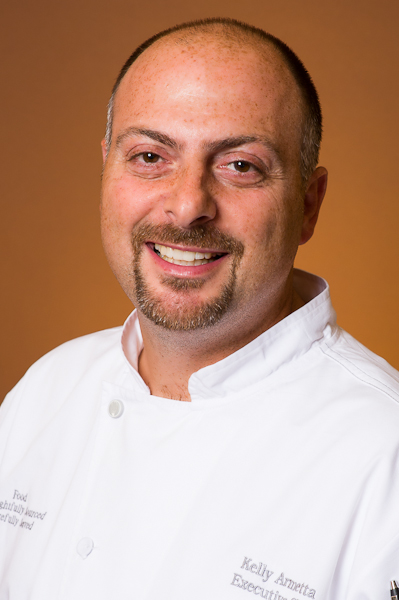 Chef Kelly Armetta is the Director of Culinary Service/F&B at the Hyatt Regency Boston. He has over 30 years of culinary experience and has been the Executive Chef for many of Hyatt Regency's prestigious properties. Kelly's love of cooking began at the age of 14, and his philosophy is making real food that people can relate to as well as Hyatt's food philosophy of Food. Thoughtfully Sourced. Carefully Served.
Kelly incorporates local and organic ingredients into his unique dishes to support Massachusetts's purveyors harvesting local and sustainable meat, fish, and produce. His mantra is that it is not enough to be a good chef without regard to a product's heritage and its care. Kelly resides  in Boston, MA with his wife and is proud to serve as a Chef Ambassador for the Seafood Nutrition Partnership.
Kelly recently won the Hyatt Regency Leader of the Year Award 2015 for his contributions to Seafood Nutrition Partnership's Eating Heart Healthy Nutrition Program.
Recipes by Chef Kelly for SNP's Eating Heart Healthy Nutrition Program: