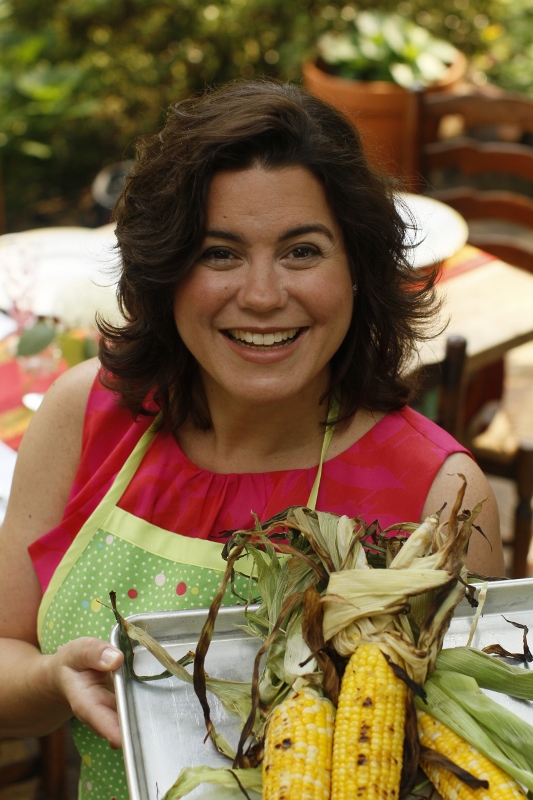 Cookbook author & restaurateur Jennifer Chandler is the author of four cookbooks: The Southern Pantry Cookbook, Simply Salads, Simply Suppers, and Simply Grilling. She is a wizard in the kitchen with a hint of Southern charm. While she boasts a degree from Le Cordon Bleu where she graduated at the top of her class with Le Grand Diplome and a Mention Tres Bien in Pastry, this down-home Mom is about making real food for real families. She's adorable, approachable and will remind you of the "the girl next door!"
Jennifer has appeared on numerous broadcast cooking segments including Food Network's "Dinner Impossible", Better TV, and Sirius/XM Radio. Her motto is: Good Food Simply. Dinnertime can be stress-free and an enjoyable experience for all, even the home chef!
Jennifer's global experience includes an internship in the pastry shop of Hôtel Plaza Athénée, a Washington, D.C. restaurant group, and back home in Memphis, Tennessee to design the concepts for Cheffie's Market and More, Cheffie's Café and Lafayette's Music Room.
A contributing writer to several magazines such as All You, Prevention Magazine, Pilates Style, MidSouth Magazine, Nashville Home & Garden, Memphis Magazine, Edible Memphis, Real Food, and Delta Magazine, Jennifer is also the Food and Dining Reporter for The Commercial Appeal (Memphis' newspaper).  Her recipes have been featured in such national publications as Real Simple, Woman's World, HGTV Magazine, and Eatocracy. Learn more about Jennifer at www.cookwithjennifer.com.