We're all busy and want to find easy kitchen hacks to save time, especially to make lunches easier with creative uses for leftovers. Here is one of our favorite food combos done THREE ways – plus there is no reheating of the fish to upset any coworkers (or housemates).
We LOVE seared tuna and it is so easy to make! Plus, cooking it for dinner and using the leftovers in a creative way is such a fast and simple way to get your weekly seafood recommendation in! We've prepared a simple seared tuna recipe that you can use to create three separate dishes, making dinner time so much easier than before. Save some for lunch the next day and see how much smoother things run!
Cooking once, and eating twice (or thrice) is one of our tips for enjoying seafood at least twice a week. Check out our recipes for seared tuna three ways below and let us know what you think!
Start by cooking this seared tuna to use for the next two recipes!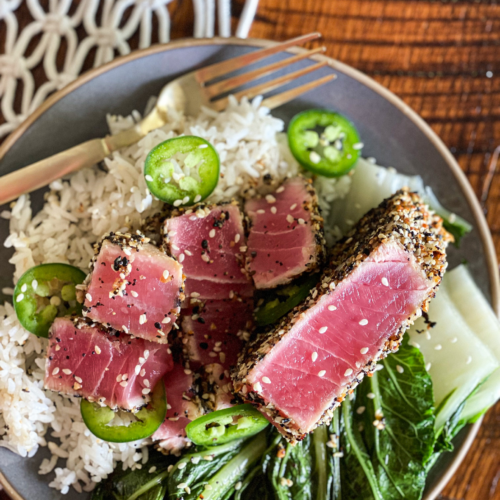 Enjoy this in your lunch box or the next day at home. Even though it calls for a raw tuna treatment, it is fabulous with the seared tuna!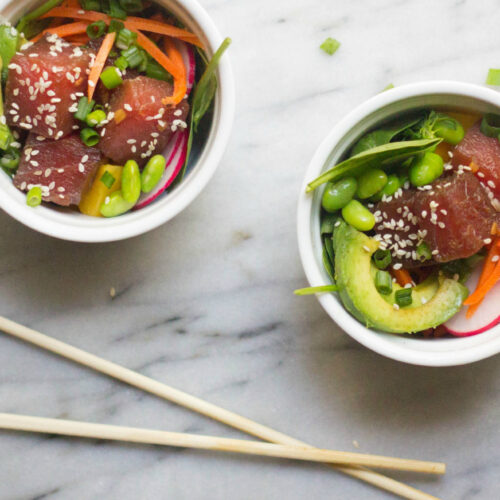 These little wraps are perfect for work or school as they transport super easily! And using the seared tuna gives an extra crunch from the seeds.