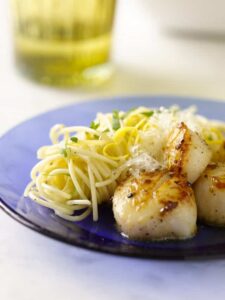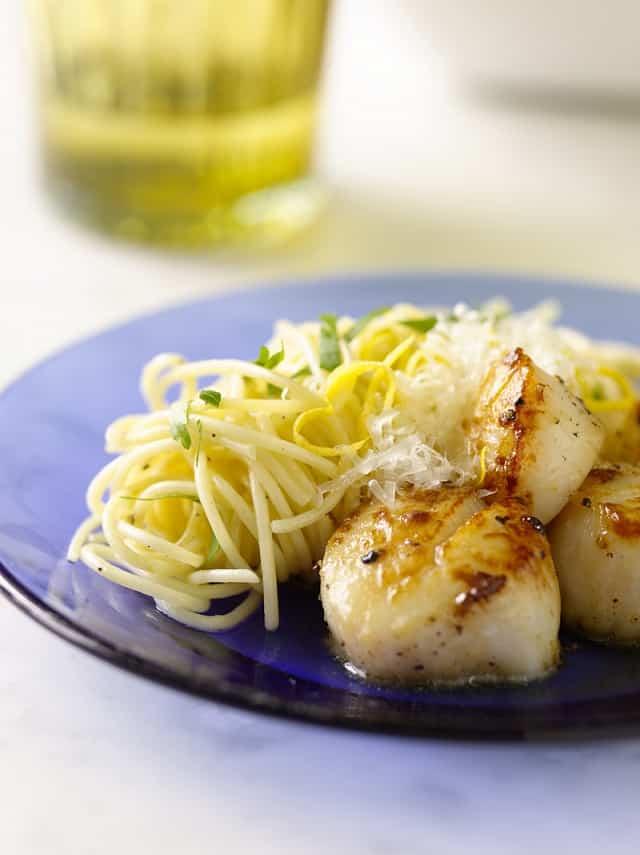 October is a busy month for foodies! In addition to National Seafood Month, October is also National Pasta Month.
​We sat down with Diane Welland, MS, RD, representing the National Pasta Association, to talk about why pasta is such a great ingredient to include in recipes and how to celebrate this October.
Can you tell us about Pasta Fits and what you're doing to celebrate National Pasta Month this October?
Pasta Fits, an initiative of the National Pasta Association, offers nutrition information, weekly recipes, fun facts, entertaining ideas and other timely information about pasta and meal planning for consumers. We provide information and resources to help consumers understand how pasta fits into a healthy diet, a busy lifestyle, and a tight budget.
We're so excited that it's National Pasta Month again! We will be sharing brand new recipes and some new blog posts about how to celebrate this month. Keep an eye on our social channels @PastaFits for everything we'll be doing all month long.
What are the health benefits of pasta?
Pasta is a complex carbohydrate and a great source of energy. It is digested slower than other starches and as a result, provides a slow release of energy to keep you going throughout the day. Pasta's slow-release of energy also prevents blood sugar levels from bouncing up and down, helping to stave off hunger.
Enriched pastas provide folic acid, which is essential for women of child bearing age. Folic acid has been shown to prevent birth defects in the early stages of pregnancy. One serving of dry pasta (about ½ cup uncooked yields 1 cup cooked) supplies the equivalent of roughly 100 micrograms of folic acid, or 25% of the recommended daily intake. In addition to folic acid, enriched pasta contains several other important nutrients like iron and some B-vitamins. It is a low sodium, cholesterol free food which contains little or no fat.
Do you have any tips or tricks for cooking with pasta?
Pasta Fits offers lots of helpful cooking tips! Here is one on how to cook pasta perfectly every time:
Boil 4 to 6 quarts of water for each pound of dry pasta. (You can divide this recipe depending on how much pasta you are cooking.) To add flavor and reduce stickiness, add salt to boiling water.
Add the pasta with a stir and return the water to a boil.
Stir the pasta occasionally during cooking.
Follow the package directions for cooking times. If the pasta is to be used as part of a dish that requires further cooking, undercook the pasta by 1/3 of the cooking time specified on the package.
Taste the pasta to determine if it is done. Perfectly cooked pasta should be "al dente," or firm to the bite, yet cooked through.
Drain pasta immediately and follow the rest of the recipe.
What are some nutrient-rich pairings to go in or with pasta dishes?
Pasta goes with a wide variety of healthful foods. Try mixing and matching your pasta with a leafy greens, colorful vegetables like zucchini, broccoli or cauliflower, low-fat dairy and lean proteins, including all types of fin fish and shellfish. These foods provide additional nutrition that can help build a strong heart, bones and digestive system. They can also give you another bonus: antioxidants which protect cells from damage.
What's one of your favorite seafood pasta dishes?
This Dill Pesto and Poached Salmon with Multi-Grain Penne is perfect as either a lunch or dinner and can be whipped up in only 30 minutes!