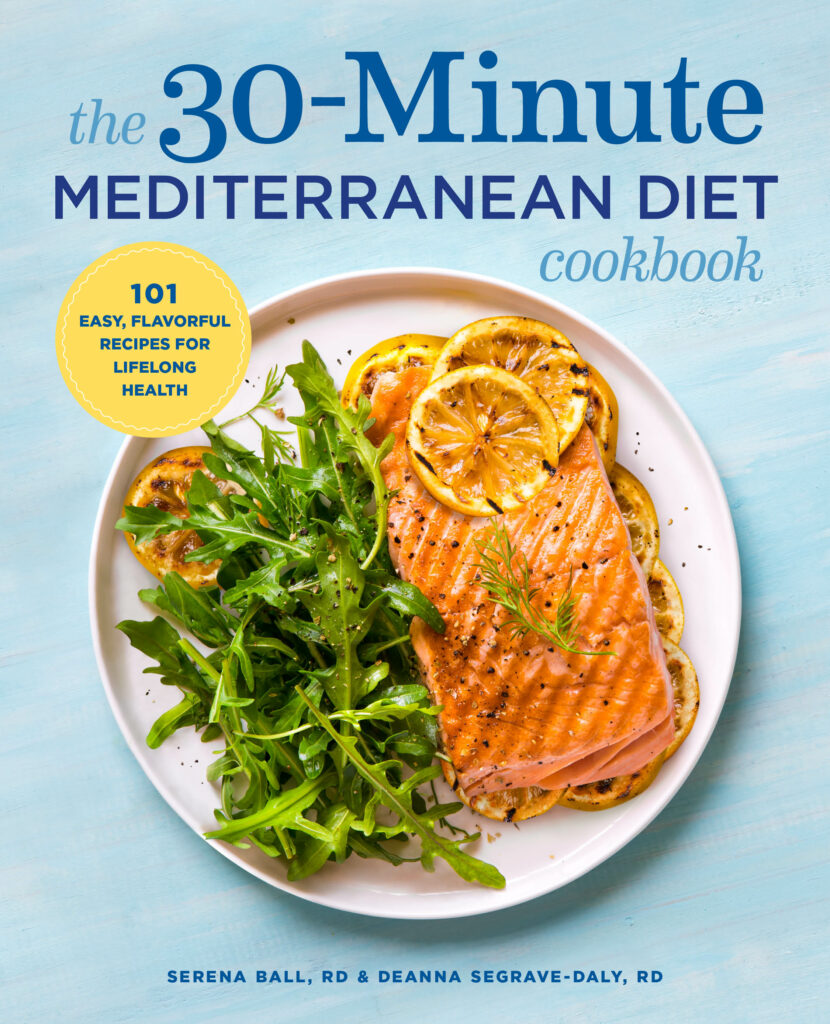 We're so excited to share with you a recipe and amazing Healthy Kitchen Hack from popular blog Teaspoon of Spice's creators, Serena Ball, RD and Deanna Segrave-Daly, RD. In their new book, The 30-Minute Mediterranean Diet Cookbook, there is a whole chapter devoted to seafood, and there are several additional fish and shellfish recipes sprinkled throughout. The Mediterranean Diet is considered the best diet, so this cookbook is a must-have primer on how to fit it within your lifestyle.
---
#HealthyKitchenHack
We're pretty sure this recipe will change the way you think about preparing fish: perfectly cooked fillets in only 3 minutes … in the microwave! It works for almost any type of fish, and thanks to the folding trick, even uneven fillets (thicker at one end and thinner on the other) can be cooked this way.
---
Speedy Tilapia with Red Onion and Avocado
The result is super-tender, delicate fish fillets stuffed with citrusy onions and topped with creamy avocado.
Ingredients
1 Tbsp. extra-virgin olive oil
1 Tbsp. orange juice
1/4 tsp. kosher or sea salt
4 – 4-ounce tilapia fillets, more oblong than square, skin-on or skinned
1/4 cup chopped red onion (about 1/8 onion)
1 avocado, pitted, skinned, and sliced
Instructions
1. In a 9-inch glass pie dish, use a fork to mix together the oil, orange juice, and salt. Working with one fillet at a time, place each in the pie dish and turn to coat on all sides. Arrange the fillets in a wagon-wheel formation, so that one end of each fillet is in the center of the dish and the other end is temporarily draped over the edge of the dish. Top each fillet with 1 tablespoon of onion, then fold the end of the fillet that's hanging over the edge in half over the onion. When finished, you should have 4 folded-over fillets with the fold against the outer edge of the dish and the ends all in the center.
2. Cover the dish with plastic wrap, leaving a small part open at the edge to vent the steam. Microwave on high for about 3 minutes. The fish is done when it just begins to separate into flakes (chunks) when pressed gently with a fork.
3. Top the fillets with the avocado and serve.
Prep tip: Because most fish skin is relatively thin, it cooks at about the same rate as fish flesh, which is why you can use this microwave method for both skin-on and skinless fish.