Nutrition expert for Good Morning America Maya Feller shares her tales of getting her two little ones to be Little Seafoodies: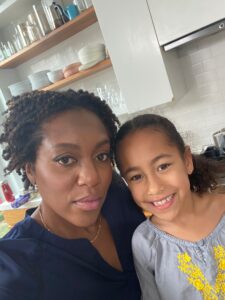 Seafood is hands-down my favorite food. From when my kids were very young, I have been determined to pass on my love of seafood to everyone in my family! Easier said than done! I have one child who decided to be a vegetarian, so had to get creative there, and another who loves seafood any way it comes! The larger challenge was to manage mealtimes and satisfy everyone's needs while continuing to offer all of the goodness of the sea. To make this a reality I let go of convention and decided to play with flavor, spice and everything in between!
Here are some of tips on what has worked in our house to get more seafood on the table:
Sea veggies are a staple in our house and fit the bill for the

vegetarian

! I keep an assortment of plain and flavored seaweed snack packages in the house and send them to school a few times a week. They are loved. Onion and teriyaki are two of the favorite flavors.
Get your kids in the kitchen. When my littlest one is involved in the food prep she's so interested in eating her creation. Whenever possible, I invite her into the kitchen to take part in the cooking process. She can stir as well as rough chop and place cut items into the pan, with adult supervision of course.
Play with flavor and spice. Well-seasoned food is a must in our house. Staring with garlic and onion and layering from there. We love cumin, smoked paprika, and turmeric. Maybe lemon, dill, and garlic sounds appealing. Punching up the flavor and adding bite makes seafood extra appetizing!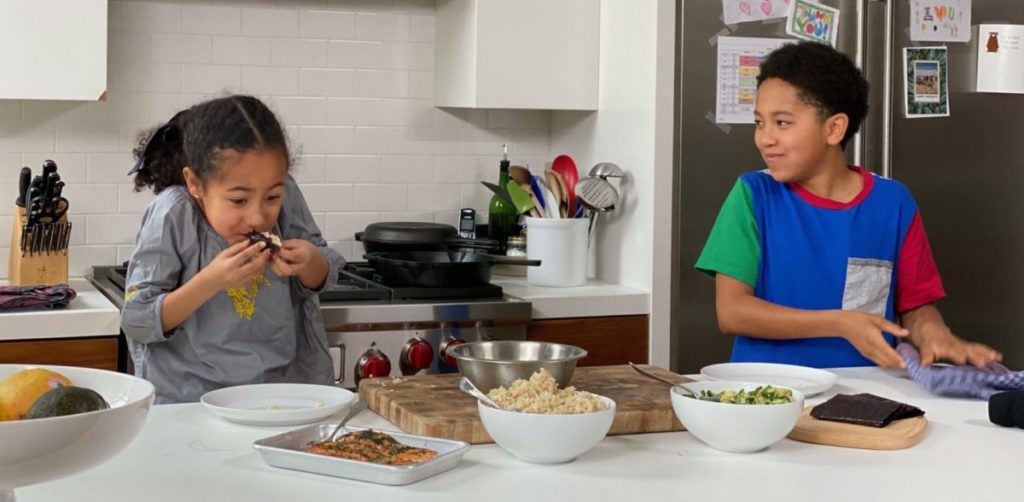 Maya Feller is a dietitian, cookbook author and regularly offers health and wellness advice on TV shows including GMA, Strahan Sara & Keke, Dr. Oz, Tamron Hall Show and more.
Check out some of Maya's family-favorite meals: