Jen House, Dietitian of First Step Nutrition and Mom of 3 shares her story of getting her kids to be Little Seafoodies:
"My youngest son loooves shrimp, and calls them "twirly things." And all three of my children will all gobble up Salmon that's topped with mustard and brown sugar and then baked or BBQ'd. The brown sugar adds a bit of sweetness to the fish and it tastes like candy! I always recommend this simple recipe to clients who are trying to convince their children to eat more fish.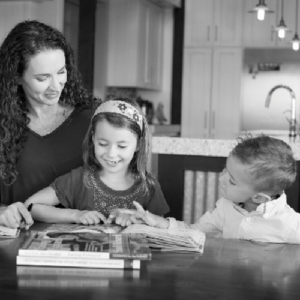 Jen House is a registered dietitian (and mom of 3) with 15-years of experience working with young families and in the media. In her business, she works with busy parents to help make feeding their families easier! Babyled Weaning (starting baby on solids), picky eating and meal planning for families are her areas of specialty. Check out her Instagram for quick & easy dishes.