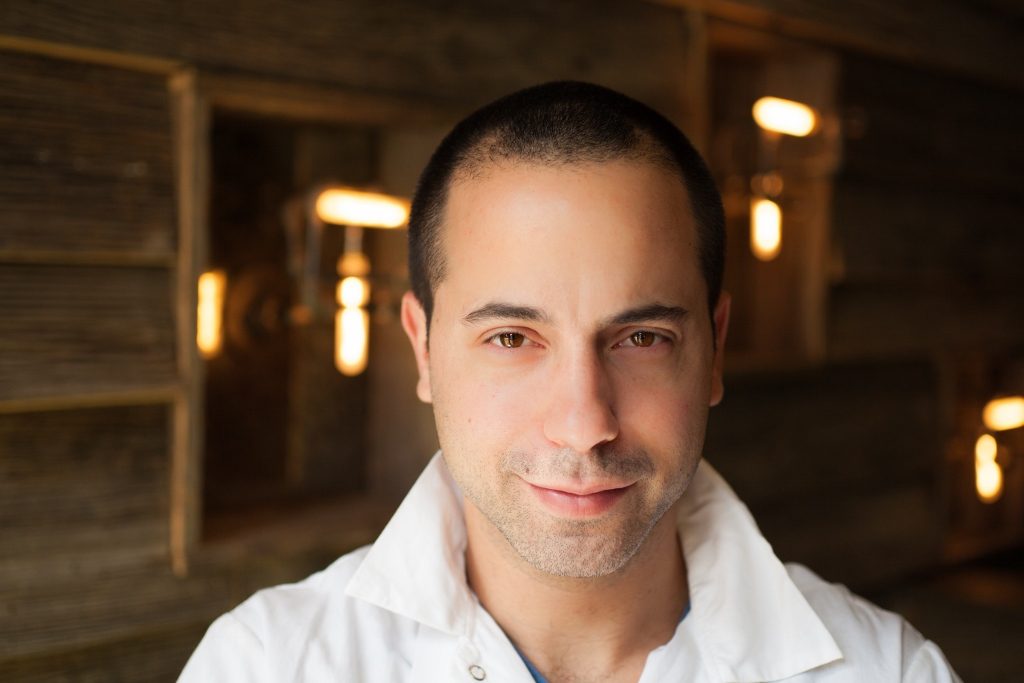 The innovative seafood-focused menu at Crave Fishbar has landed Chef Todd Mitgang back on the New York City gastronomic map. With over a decade of culinary experience, Mitgang brings his creativity sourcing to Crave Fishbar.
A native of Roslyn Heights, New York, Mitgang was mesmerized by cable TV cooking shows. After graduating from the University of Buffalo with a degree in Business Management, he turned his passion into a career by enrolling in the French Culinary Institute. This intense training earned him a position as Sous Chef and then Executive Chef at the seafood-driven Lisenda (now Ruby Room) in Roslyn, NY.
Seeking a greater challenge, Mitgang accepted a position at Soho's critically acclaimed and consumer-popular Kittichai in 2004, where he was quickly promoted to Sous Chef and then Chef de Cuisine. Mitgang's work with Executive Chef Ian Chalermkittichai earned the restaurant awards for "Best New Restaurant" from Travel + Leisure and "Best New Asian Restaurant" from Food & Wine.
He then met business partner Brian Owens in 2007 and they opened Crave Ceviche Bar in Midtown Manhattan. When the restaurant was tragically destroyed in a crane accident in 2008, the community showed its unanimous support for Todd and his team, hoping that Crave would return to the neighborhood as soon as possible.
In the following months, Mitgang consulted for many restaurants including New York's Cascabel Taqueria. There, Todd earned the casual restaurant praise from New York magazine and Time Out New York. In June 2010, he returned to his Long Island roots as the opening Executive Chef/Partner of South Edison in Montauk, a beachfront destination beloved by locals for its laid-back atmosphere and fresh approach to seafood.
In 2012, Mitgang and Brian Owens reunited to open Crave Fishbar, where Mitgang continues to explore new ways to prepare and present seafood.