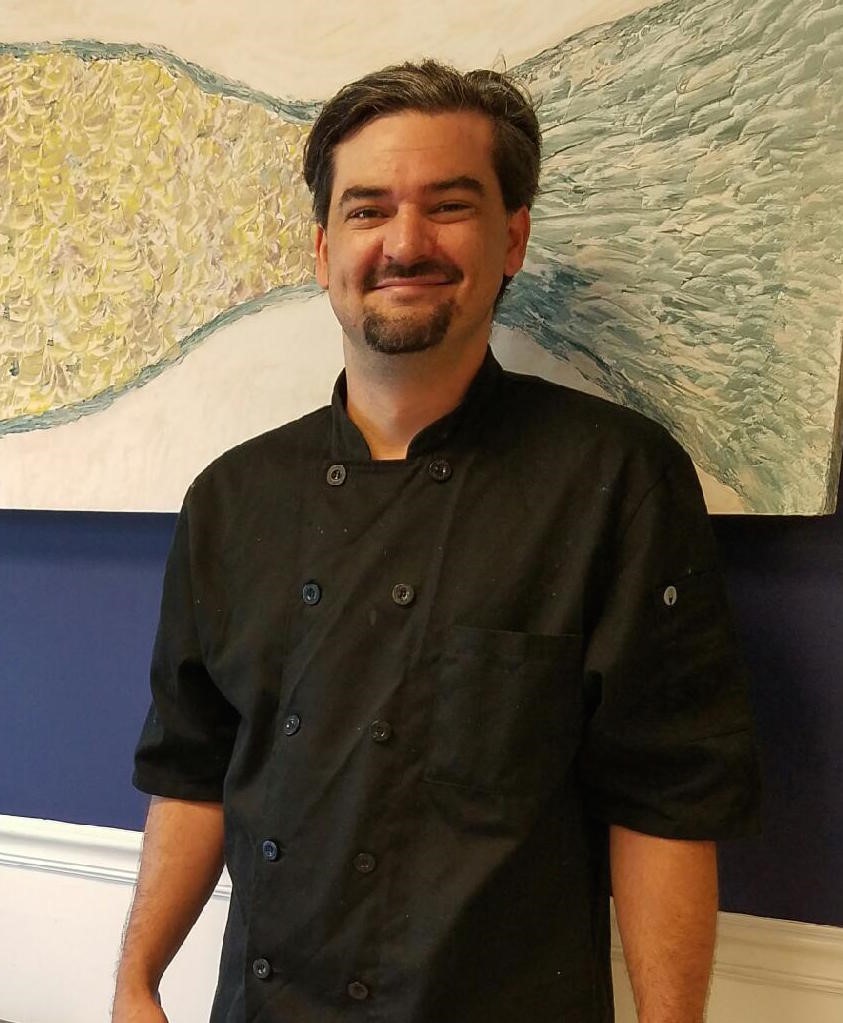 Chef Tim Hughes is an avid nutritional food enthusiast who played professional soccer on the La Serie A soccer team Juventus in Turin, Italy before becoming a chef. Now, with more than 16 years food industry experience, Tim is the resident chef at Snapper Grabber's, a Birmingham, Alabama-based seafood market that services daily customers and some of the largest restaurants and culinary outlets in the Southeast. Before joining Snapper Grabber's, Tim trained in a number of the finest restaurants in Alabama, including Prairie Fire Grill, Nona Rosa, and under Chef Chris Hastings at the James Beard award winning Hot and Hot Fish Club.
Tim specializes in South American and Mediterranean cuisine. His signature dish, a Peruvian style mixed seafood ceviche, is something that people travel from across the south east to enjoy. There's no one who loves sharing recipes more than Tim, and he has a million of them! The customers have loved learning the proper way to prepare seafood from Tim—just ask him and he'll be happy to share! Tim also teaches monthly seafood cooking classes at the seafood market.
Snapper Grabber's Seafood Market has been providing the greater Birmingham community with the freshest seafood around since 2010. With a combined total of more than 125 years of experience in the seafood industry, staff members are extremely knowledgeable, and take great pride in helping customers live healthier, happier lives by providing the freshest, most flavorful seafood available. Snapper Grabber's is also the sole supplier of seafood to Time Inc.'s  Southeastern magazines. Therefore, if you ever see a picture involving seafood in Southern Living, Cooking Light or many other publications, it was likely sourced through Snapper Grabber's.
Snapper Grabbers is a proud partner of the Alabama Gulf Seafood, and honored to be a strong supporter of the Seafood Nutrition Partnership.
"If you can't come to the coast we'll bring the coast to you!" – Snapper Grabber's