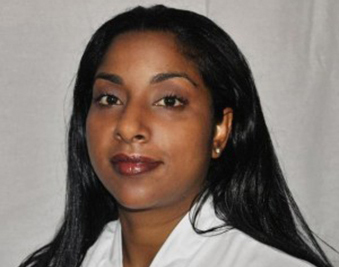 Chef Ayanna Johnson's love of different foods was established early in life. Born in Jamaica Chef AJs palate was exposed to many different melting pots of cultures and their cuisines. From Indian to Chinese – Jamaican cuisine always incorporated a fusion of tastes that she loved to try to decipher. Growing up in the military she often got a chance to sample foods from different parts of the world prepared by her mother or the mother's of her friends. Her specialty is International Cuisine with a contemporary twist.
She graduated class Valedictorian from L'Ecole Culinaire with a degree in Culinary Arts. She was featured and won Food Network's Food Court Wars. She received second place in a national contest for Chilean Avocados and is awaiting her first recipe publication. She has been featured at the Southern Women's Show as a guest chef. She has worked different venues and also has taught classes for a local cooking school. She has in-depth experience in the preparation of kosher meals.
Ayanna is a Member of the American Culinary Federation (Memphis Chapter). She will be hosting Chef Corner for Fit Memphis Magazine. Chef AJ is the Private Chef for NBA Superstar Monta Ellis (Golden State Warriors) and his wife Juanika Ellis and Hometown Favorite University of Memphis Head Coach Joshua Pastner and his wife Kerri Pastner. AJ began Chef Du Jour to bring Fresh Innovative and Delicious food back to the table.