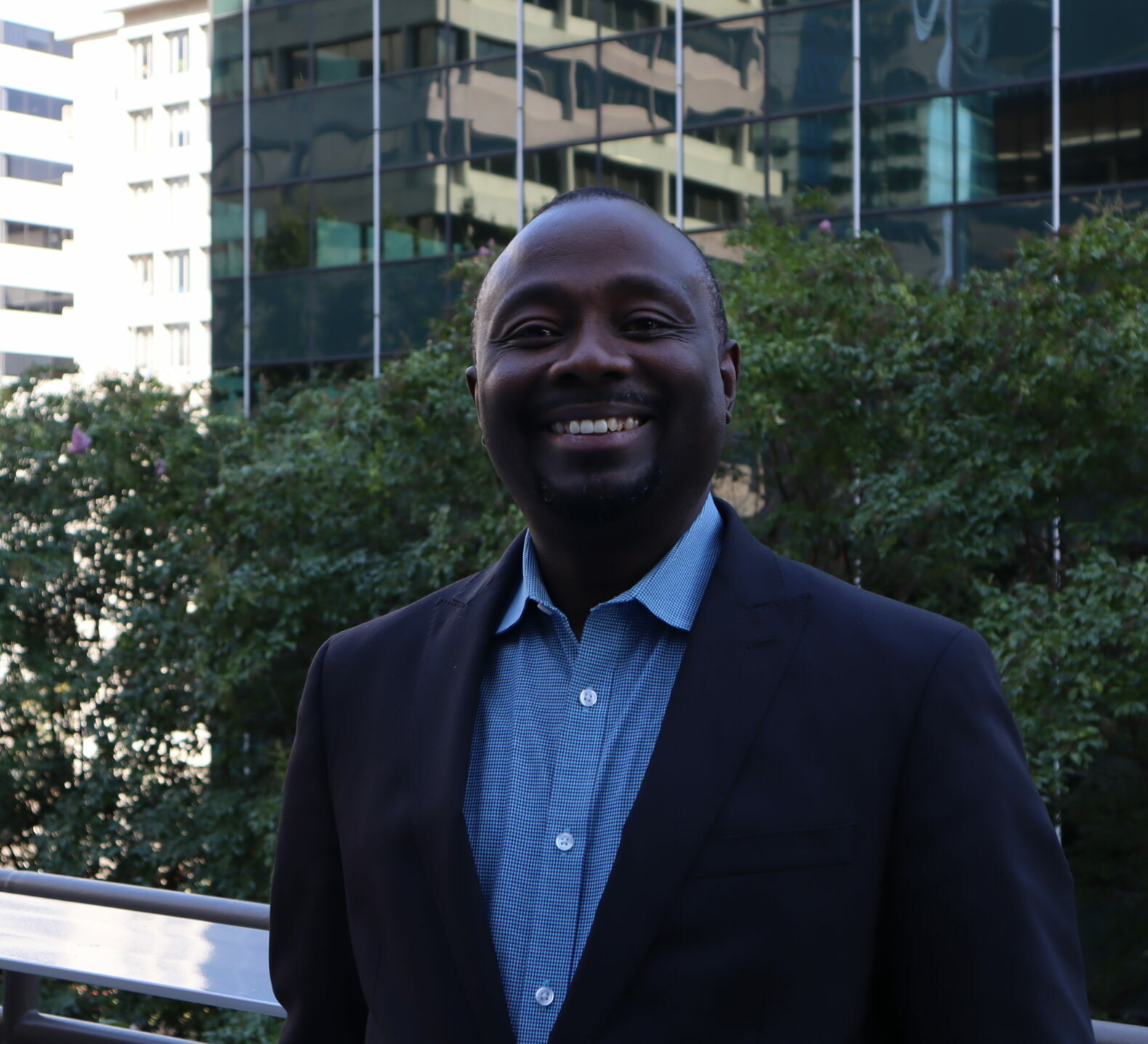 Dr. Agbaga's long-term research interest is in understanding the role of polyunsaturated fatty acids, especially VLC-PUFA and related bioactive compounds, in maintaining retinal structure and function. These polyunsaturated fatty acids are found mainly in retinal and reproductive tissue membranes in which their absence leads to a decline in visual function and sterility, respectively. Our lab demonstrated that VLC-PUFA are synthesized by the ELOVL4 protein. Mutations in the ELOVL4 gene cause early onset of macular degeneration in juvenile autosomal dominant Stargardt Macular Dystrophy (STGD3) patients. We have showed that VLC-PUFA are necessary for maintaining retinal structure and function so that lack of retinal VLC-PUFA leads to compromised retina function and subsequent degeneration. We are pursuing studies to understand the role of these polyunsaturated fatty acids in the retina and why reduction in these fatty acids in the presence of the mutant ELOVL4 protein causes early onset of retinal degeneration in STGD3 patients. Recently, we demonstrated that the mutant ELOVL4 protein, apart from exerting a dominant negative effect on the VLC-PUFA biosynthetic capabilities of the normal ELOVL4 protein, is misrouted from photoreceptor inner segments to the outer segments when expressed in Xenopus laevis rod photoreceptors. We are exploring how the outer segment mislocalization of the mutant protein contributes to retinal degeneration in STGD3 animal models. We are also developing novel target-based therapeutics that can be used to effectively inhibit the expression and activities of the mutant ELOVL4 protein without affecting the wild type ELOVL4 protein with the goal of preventing the retinas from degenerating.
Special Interests
The mechanism of how mutant Elongation of Very Long Chain Fatty Acids-4 (ELOVL4) protein induces onset of retinal degeneration in mouse models of human autosomal dominant Stargardt Macular Dystrophy.
The role of retinal very long-chain polyunsaturated fatty acids (VLC-PUFA) and long-chain PUFA (LC-PUFA) in maintaining retinal structure, function, and health.
The treatment of inherited and age-related macular degeneration using novel small molecular agents and antioxidants as therapeutic molecules.
Dr. Agbaga also has a great passion for teaching and interacting with students and receives great satisfaction from designing and doing experiments with students who are just starting on the research path.
Training
Postdoctoral Training: Department of Ophthalmology, University of Oklahoma Health Sciences Center and Dean McGee Eye Institute, Oklahoma City, OK
Visiting Postdoctoral Fellow in Training: Vancouver Eye Care Center, University of British Columbia, Vancouver, BC, Canada
PhD: Cell Biology, University of Oklahoma Health Sciences Center, Oklahoma City, OK
MS: Cell Biology, University of Oklahoma Health Sciences Center, Oklahoma City, OK
BSc: University of Cape Coast (first class honors), Cape Coast, Ghana