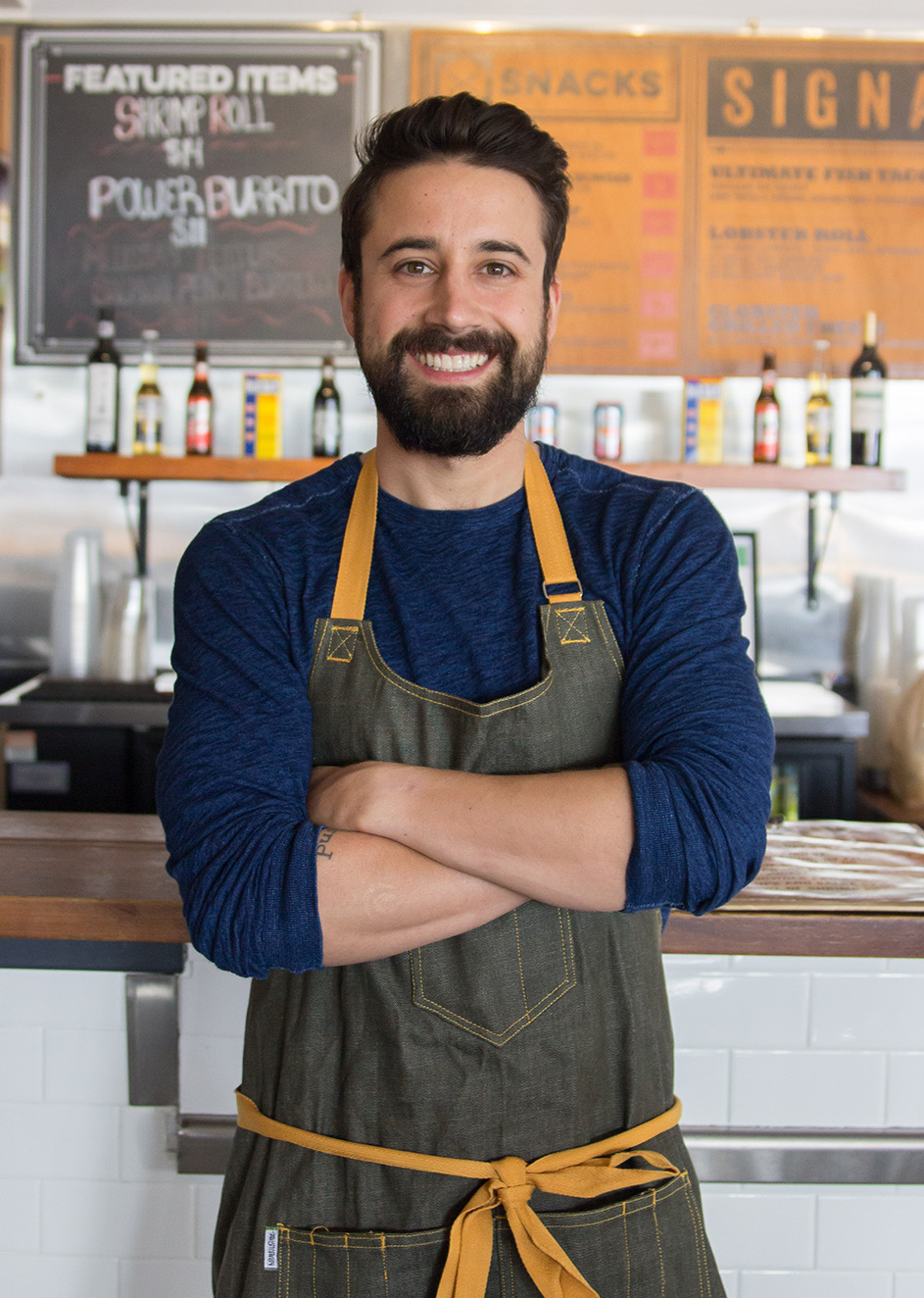 Andrew Gruel serves as the Founder and Executive Chef of Slapfish Restaurant, the award-winning food truck turned international brick and mortar, based out of Huntington Beach, California. Chef Gruel has taken Slapfish (bootstrapped!) from 2 food trucks to 10+ restaurant locations in just over 3 years. After years of working in fine dining restaurants, hotels and diners — ranging from The Ritz Carlton to the midnight shift at Denny's — Chef Gruel's love of the ocean drove him to direct a non-profit project at The Aquarium of the Pacific in Long Beach, California called Seafood for the Future. Here he worked with hundreds of chefs, fisherman and like-minded organizations establishing a national culinary awareness for the sustainable seafood movement.
Andrew is admittedly addicted to the fast pace of the restaurant world and translates that into his business approach to be very hands-on whenever possible. His next project is to establish a monthly changing restaurant space which gives aspiring chef-entrepreneurs a chance to "beta-test" their concept without spending thousands of dollars.
Chef Andrew Gruel has appeared on multiple Food Network shows including his most recent role as a Judge on the show Food Truck Face Off. Gruel has also been on TODAY Show, PBS, Cooking Channel, as well as in numerous publications including The Wall Street Journal, Men's Health, Food & Wine Magazine, Entrepreneur, and Restaurant Business. In 2013, he was named top 40 under 40 entrepreneurs in Orange County.