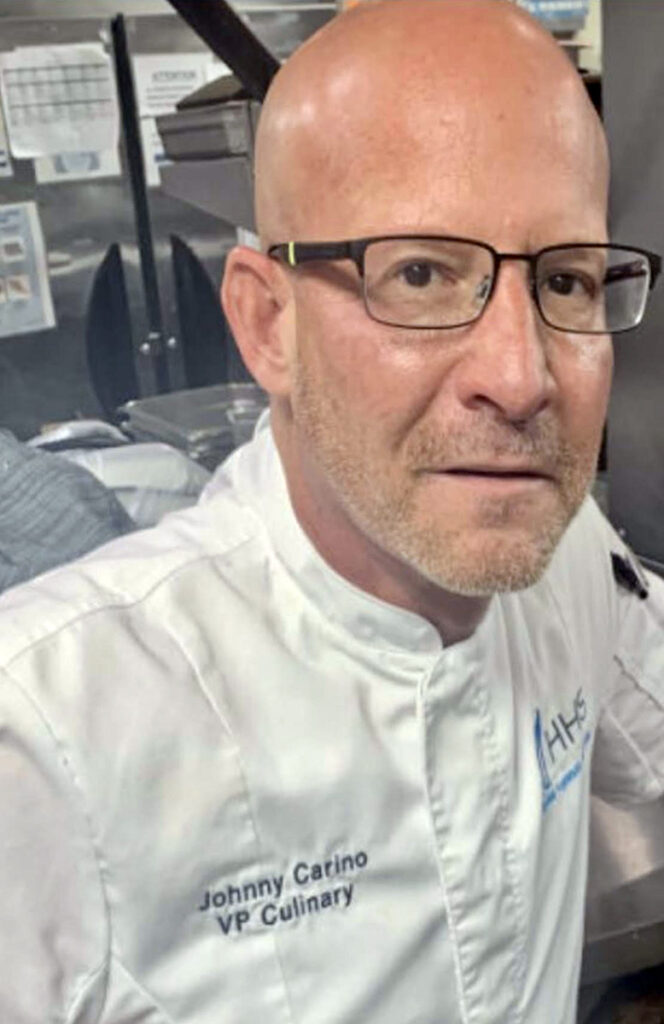 Chef Johnny Carino began his culinary adventure and fine dining for the hospitality industry, working as both a sous chef and executive chef. In 1994, Carino joined Brinker International, where he discovered the opportunity to flourish by building his own namesake restaurant, known as Johnny Carino's. Following this establishment, he worked with several other restaurant groups, opening over 100 restaurants throughout the United States, Mexico, and Asia. In addition, Johnny developed 16 new concepts and hosted a cooking show on PBS known by "Break Me Off a Piece of That," where he focused on family-centered, family-style Sicilian recipes.
Carino has a strong passion and desire to initiate a revolutionary change in dining service for seniors and enjoys spending his culinary career creating nutritious food wonders that will help others live happier, healthier lives. Along with this, Johnny shares his ambition for making healthy food accessible to those in need by volunteering as an ambassador for the Greenville County School District, the Seafood Nutrition Partnership, and Clean Your Plate Rx.
Carino received his Associate of Arts and Sciences in Culinary Arts from Johnson & Wales University.