Ole G. Mouritsen, PhD DSc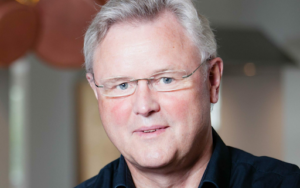 is a physicist and professor of gastrophysics and culinary food innovation at the University of Copenhagen. He has a background in physical chemistry, interfacial science, and membrane biophysics. He is the author of several scientific books and about 400 scientific papers and reports, in addition to being a recipient of a number of prestigious science and science communication prizes, most recently the DuPont Nutrition & Health Science Medal for Excellence in Food Science (2016).  In 2016 he was appointed Japanese Cuisine Goodwill Ambassador by the Japanese Ministry of Agriculture, Forestry, and Fisheries. He is currently president of the Danish Gastronomical Academy and director of the Danish national research- and communication center Taste for Life. 
In his spare time, he cooks, collaborates with chefs, furthers his knowledge of all aspects of food, and writes articles and books about the science of food and taste, including Sushi: Food for The Eye, the Body, and the Soul (2009), Seaweeds: Edible, Available & Sustainable (2014), Umami: Unlocking the Secrets of the Fifth Taste (2014), Life – As a Matter of Fat (2015), Mouthfeel: How Texture Makes Taste (2017), Octopuses, Squid & Cuttlefish: Seafood for Today and for the Future (2021), Tsukemono: Decoding the Art and Science of Japanese Pickling (2021), as well as a number of other books on food in Danish.
Currently, he works on projects involving the gastrophysics of umami, foods from seaweeds, cephalopods, and roe, as well vegetables.