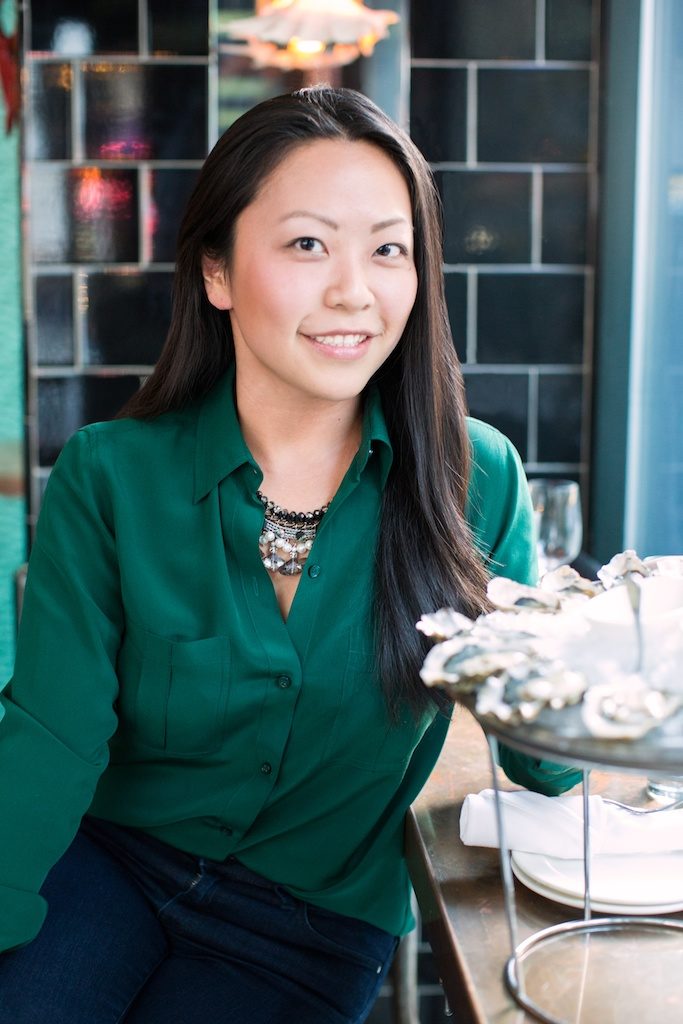 Julie Qiu is an international oyster expert and founder of In A Half Shell, an oyster appreciation website that was recognized as one of Fathom Away's "Top Travel Blogs of 2015" and SAVEUR's "Sites We Love."
Based in Brooklyn, New York (but will travel anywhere for oyster adventures), Julie shares her knowledge and love of oyster culture through original digital content, bespoke events, and products designed for like-minded oyster enthusiasts. She is the organizer of the New York Oyster Lovers Meetup group, creator of the Oyster Omakase Tasting Club, and has led oyster masterclasses for private food & beverage clients. Julie is the co-author of the 33 Oysters on the Half Shell tasting journal, New York Oyster Map, and teaches an online Oyster Mastery class for Skillshare. As a self-described Oyster Sommelier, Julie's has been covered by Vogue, The Chicago Tribune, AMNY, USA Today, Edible Manhattan, NPR, Huffington Post, and Somebody Feed Phil on Netflix.
In the process of discovering her passion for oysters and sustainable seafood, Julie cultivated over 10 years of branding and marketing experience at leading creative agencies in New York City, working on some of the world's most iconic brands, including Jaguar, Starwood Hotels, State Farm, Anheuser-Busch, and ExxonMobil. In 2015, Julie's interest in the future of seafood led her to the Sustainable Seafood Blog Conference in New Orleans, where she met Australis Aquaculture CEO Josh Goldman. This encounter ultimately led her to help amplify Australis' mission for Climate-Smart Ocean Farming as their Marketing Director.
Julie serves as a Professional Advisor to the Urban Assembly New York Harbor School and on the Billion Oyster Project Event Committee. She is a member of Oyster South, Chefs Collaborative, and the International Association of Culinary Professionals.