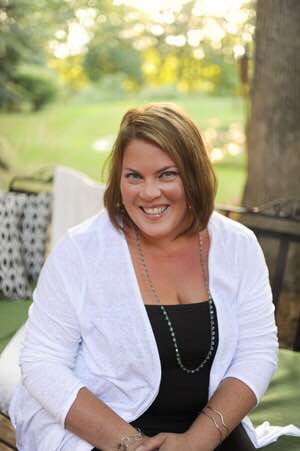 Heather Tallman is an Indianapolis-based food personality and family meal advocate, food writer, blogger, newspaper columnist and freelance writer.
She cooks because she truly enjoys it — researching the perfect recipe, tweaking it to be her own and making magic on the LG. In addition to recipe development and creating food and family travel-based content for her website, Basilmomma.com, Tallman also appears locally on Indianapolis TV and radio stations, sharing the message of family meals and quick-and-easy recipes, including the importance of adding seafood in those recipes.
"Fish and seafood are so good for you AND your heart. It is hard to pass up when made right. It's one of the healthiest proteins you can eat, high in Omega-3 fatty acids that you've probably heard your doctor talk about. We should all eat at least two servings of seafood a week."
Heather is a food blogger for Earth Eats as well as the host of the Earth Eats test kitchen on The Friday Zone on WTIU/WFYI public TV, preparing healthy snacks any school-aged child can make after school. She teaches a variety of cooking classes for local schools, clubs and the Little Red Door Cancer Agency.
She also tours farms and markets across Indiana to share consumer-driven agriculture and aquaculture news for Basilmomma.com.
Heather is an advocate for any kind of seafood, whether it's fresh, frozen or canned. She's participates in spreading the message of the Seafood Nutrition Partnership through media appearances and cooking demonstrations, showing Hoosiers there are plenty of resources available to help them get plenty of ideas and recipes for adding seafood to their diets and living longer, healthier lives.