2021 State of the Science Symposium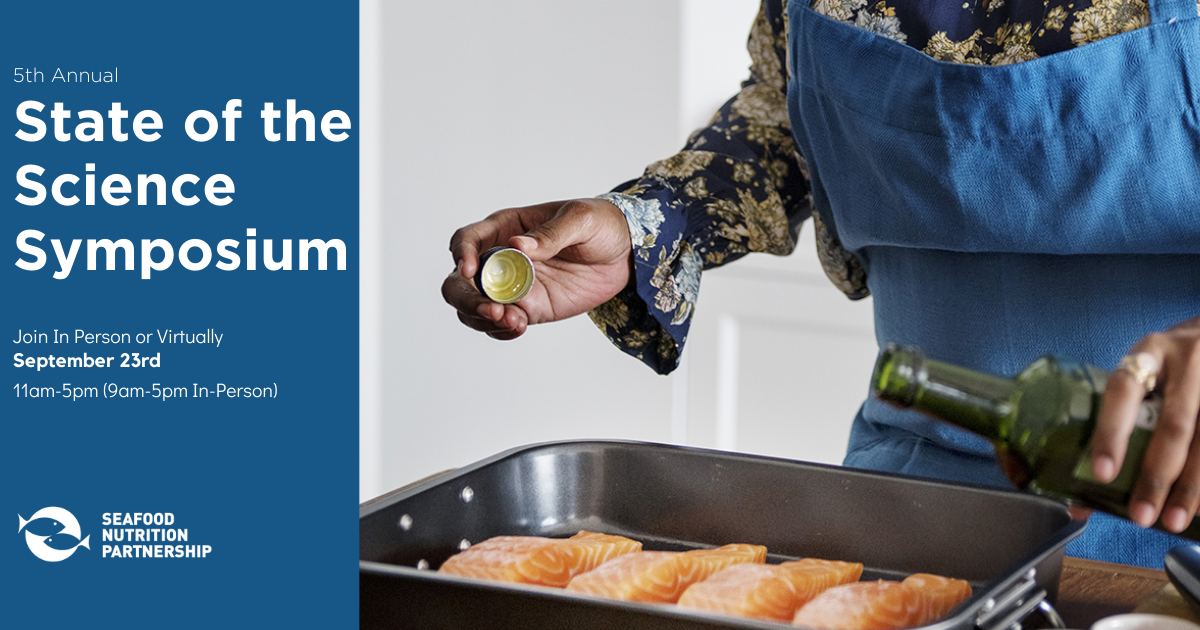 The Seafood Nutrition Partnership's Scientific Nutrition Advisory Council was delighted to host the 5th annual State of the Science Symposium on Thursday, September 23, 2021.
This annual event provides a forum for global leaders in human nutrition to outline the latest consensus on all aspects of seafood nutrition.
Recordings of the presentations are available to view below.
Click Below to View Presentation Videos
Speaker Bios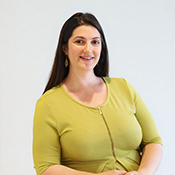 Andrea Albersheim
Andrea Albersheim is Director of Communication for the Seafood Nutrition Partnership, where she leads the public education campaign and partnership outreach efforts.
Andrea brings nearly two decades of communications experience, focusing on food, nutrition, and consumer issues. She is dedicated to not only helping people understand what eating "healthy" means, but to make sure the supply chain is available to make those healthy decisions easy for consumers.
Previously, she led communications and reputation management efforts at the Soyfoods Association of North America and was the senior digital project manager at Weber Shandwick, where she worked on building web and social strategies for healthcare, nutrition, public policy, government, and advocacy organizations. Prior to that, Andrea worked on communications strategies for the University of Maryland Extension Services' Grow It Eat It campaign and for the Sustainable Sites Initiative partnership at the U.S. Botanic Garden.
Andrea currently serves as an advisory member to the FMI Seafood Strategy Leadership Council. She holds a Masters in Business Administration from the University of Maryland, where she also attended undergraduate studies in Journalism and Social Psychology.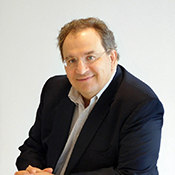 Tom Brenna, PhD
Tom Brenna is a professor of pediatrics, chemistry, and nutrition at the Dell Medical School and the College of Natural Sciences at the University of Texas at Austin, and recently Professor Emeritus at Cornell University. His group pursues basic and translational research into the chemical, biochemical, metabolic, genetic, and ecological aspects of fatty acids. He has served on numerous international policy groups, most recently the 2015 Dietary Guidelines Advisory Committee.
The American Society for Nutrition awarded him the 2017 Osborne and Mendel Award for outstanding contributions to basic research in nutrition; with ASN's Robert Herman Award for the advancement of clinical nutrition (2013), he is only the fourth person to be honored with both awards.
He is a member of graduate fields in Cornell's four large colleges: Nutrition (CHE and CALS), Food Science and Technology (CALS); Chemistry and Chemical Biology (Arts); Geological Sciences (Engineering and CALS), and in a long-standing collaboration with a prominent former member of Cornell's College of Veterinary Medicine. His research group has been funded by institutes/centers at the NIH (NIGMS, NEI, NICHD, NCRR) and has included at least one active R01 continuously since 1992. These grants have supported fundamental work in the nutrition of polyunsaturated fatty acids and the development of advanced mass spectrometry instrumentation and techniques.
His current research activities are concerned with three areas: requirements for polyunsaturated and branched-chain fatty acids especially in the perinatal period, development of advanced analytical chemical instrumentation particularly mass spectrometry for biomedical applications, and development of high precision isotope ratio mass spectrometry for anti-doping applications. Tom's polyunsaturated fatty acid work focuses on factors that influence demand for omega-3 and omega-6 fatty acids, and most of his studies are conducted in animals. His instrumentation work is aimed at the development of high precision isotope ratio mass spectrometry for tracer applications and for the detection of natural physiological isotopic fractionation. Studies of omega-3 fatty acids are often based on stable isotope tracers and also employ molecular and genetic techniques. His team is focused on brain and associated organ development and on branched-chain fatty acids in human nutrition.

Philip Calder
Philip Calder is Head of the School of Human Development and Health and Professor of Nutritional Immunology in the Faculty of Medicine, University of Southampton, Southampton, UK. He is an internationally recognized researcher on the metabolism and functionality of fatty acids, with an emphasis on the roles of omega-3 fatty acids, and on the influence of diet and nutrients on the immune and inflammatory responses. His research addresses both life course and translational considerations and includes research in cell and animal models and in healthy humans and patients. He has received many awards and prizes for his work including the prestigious Danone International Prize for Nutrition in 2016 and the DSM Lifetime Achievement Prize in Human Nutrition in 2017. Professor Calder was President of the International Society for the Study of Fatty Acids and Lipids (2009-2012), Chair of the Scientific Committee of the European Society for Clinical Nutrition and Metabolism ESPEN (2012-2016), and President of the Nutrition Society (2016-2019). He is currently President of the Federation of European Nutrition Societies (2019-2023). Professor Calder was Editor-in-Chief of the British Journal of Nutrition (2006-2013) and is currently an Associate Editor of Journal of Nutrition, Clinical Science, Nutrition Research, and Annals of Nutrition and Metabolism. He has over 700 scientific publications and is recognized as a Highly Cited Researcher.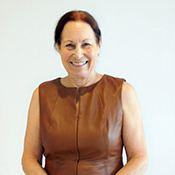 Susan Carlson, PhD
Dr. Susan E. Carlson is the AJ Rice Professor of Nutrition and University Distinguished Professor at the University of Kansas Medical Center. She does clinical trials of DHA supplementation in pregnancy and childhood without outcomes related to pregnancy and several aspects of child growth and development including cognition, body composition, and cardiometabolic outcomes.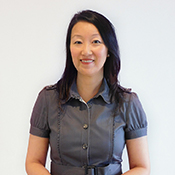 Linda Cornish
Linda Cornish is President of the Seafood Nutrition Partnership, a non-profit organization inspiring a healthier America through a balanced diet that includes seafood.
​She is a mission-driven executive who is working on addressing America's public health crisis by empowering healthier food consumption. Linda was instrumental in the formation of Seafood Nutrition Partnership and led the launch of a public health campaign in October 2015 during National Seafood Month to help Americans find a path to wellness through healthy eating and seafood nutrition.
Linda has presented to many groups to raise awareness and urgency about the need for the general public to eat more seafood, including Aquaculture America, Aquarium of the Pacific, Bay of Fundy Seafood Forum, Boston Museum of Science, Canadian Aquaculture Industry Alliance, Clinton Global Initiative, Global Aquaculture Alliance – GOAL Conference, Groundfish Forum, NFI Global Seafood Marketing Conference, Seafood Expo North America, Sustainable Seafood Week NYC, World Seafood Congress, and Women of Seafood.
She has held leadership and management positions with Arthur Andersen, Hitachi Business Consulting, Harrah's Entertainment, Greater Memphis Chamber of Commerce, and Bill of Rights Institute. She is co-founder and past chairman for the Memphis Farmers Market and served on the board of Greening Greater Memphis. Linda is a graduate of the University of California at Riverside with a Bachelor's degree in Business Administration and holds a Master of Business Administration degree from the University of California at Los Angeles. She lives in Arlington, Virginia with her husband and two Sealyham Terriers.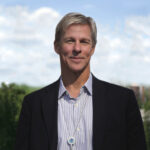 Paul Doremus, Ph.D.
Dr. Paul Doremus serves as the Deputy Assistant Administrator for Operations for NOAA Fisheries, responsible for the agency's strategy and performance, budget and finance, policy and communications, IT and facilities, and human resources. He oversees Fisheries' Office of International Affairs and Seafood Inspection, and the Office of Law Enforcement.
He is also leading NOAA's strategic initiative to expand US seafood production, primarily through aquaculture. In response to the rising global demand for seafood and limited supplies from wild capture fisheries, he is working across government, industry, and nonprofit sectors to provide a predictable regulatory environment and a robust research infrastructure for US-based aquaculture.
Dr. Doremus received his Ph.D. in Government from Cornell University and has over twenty years of experience in Federal science, technology, and environmental policy and management.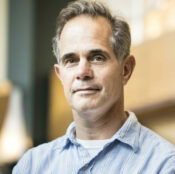 Tom Grasso
Tom Grasso, Associate Vice President, Oceans Climate Strategies, leads the Oceans program's newly launched global strategy "Healthy Oceans, Healthy Planet," the goal of which is to protect 60% of wild fisheries by 2030 by equipping partners across the globe with the knowledge, tools, and resources they need to implement climate-resilient fisheries management. Over the past 20 years, Tom has led ocean conservation programs in Europe, Asia, Africa, the Pacific, and North and South America. He is also well-versed in Chesapeake Bay restoration efforts and national energy and climate change policy reform. (B.A., Political Science, University of Rochester; J.D., American University's Washington School of Law)

Ray Hilborn
Ray Hilborn is a Professor in the School of Aquatic and Fishery Sciences, the University of Washington specializing in natural resource management and conservation.
He teaches graduate and undergraduate courses in food sustainability, conservation, and quantitative population dynamics. He authored several books including "Overfishing: what everyone needs to know" (with Ulrike Hilborn) in 2012, "Quantitative fisheries stock assessment" with Carl Walters in 1992, and "The Ecological Detective: confronting models with data" with Marc Mangel, in 1997 and has published over 300 peer-reviewed articles.
He has served on the Editorial Boards of numerous journals including 7 years on the Board of Reviewing Editors of Science Magazine. He has received the Volvo Environmental Prize, the American Fisheries Societies Award of Excellence, The Ecological Society of America's Sustainability Science Award, and the International Fisheries Science Prize. He is a Fellow of the American Fisheries Society, the Washington State Academy of Sciences, the Royal Society of Canada, and the American Academy of Arts and Sciences.

David Love, PhD
Dave Love, PhD, MSPH is an environmental scientist working with the fisheries and aquaculture sectors. Dr. Love is an Associate Scientist in the Department of Environmental Health and Engineering at the Johns Hopkins Bloomberg School of Public Health and the Johns Hopkins Center for a Livable Future. His interests lie in food systems, food safety, seafood, and water quality. Prior to joining Johns Hopkins, Dr. Love was a postdoctoral fellow in the Department of Civil and Environmental Engineering at the University of California Berkeley. Dr. Love received a doctoral and master's degree from the University of North Carolina and a bachelor's of science from Davidson College.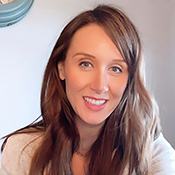 Jessica Miller, RDN
Jessica Miller, RDN, CDE is the Nutrition Communications Manager for the Seafood Nutrition Partnership, where she coordinates nutrition education and outreach and works to maintain SNP as the go-to resource for nutritious seafood information.
Jessica has over a decade of experience working in various nutrition settings from healthcare and nutrition counseling to retail dietetics and natural/organic category management. Jessica is passionate about the power of disease prevention through good nutrition.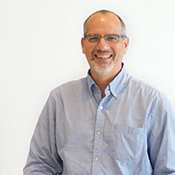 Michael Tlusty, PhD
Dr. Michael Tlusty is an Associate Professor at the University of Massachusetts Boston. Previously, he was the Director of Ocean Sustainability Science at the New England Aquarium since 1999, where he was developing an aquaculture program that integrates the knowledge, skills, and abilities of the entire New England Aquarium community. His interest in sustainable aquaculture was formulated prior to his time at the aquarium when he worked in Newfoundland, Canada to assess the environmental impact of salmon aquaculture, and ultimately to determine environmentally safe production levels. Michael has extended this work within the aquarium, where he helped to develop the Sustainable Seafood Initiative. This was the first NGO program to partner with a commercial major corporation to advise them on ways to improve the sustainability of their seafood purchases. Since that time, Michael has worked on both wild fishery and aquaculture issues and has also looked at ways to integrate emerging fields to create new metrics to assess the journey toward sustainability. Much of Michael's work in seafood is working with certification systems to improve them and has recently published the first theoretical model for how certification can improve seafood production. Michael also conducts research on health, nutrition, and disease in crustaceans, and his paper on how omega-3 fatty acids affect neurogenesis has been cited over 100 times. Michael was born near Chicago, Illinois. He has a B.S. in Animal Science from the University of Illinois, and a Ph.D. in Biology from Syracuse University.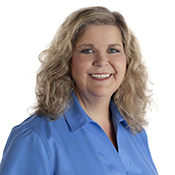 Gretchen Vannice, MS, RDN
Gretchen Vannice is the Director of Nutrition Education and Research for Wiley Companies, an ingredient manufacturer of US-sourced fish oils and sterols. She is a registered dietitian nutritionist (RDN) and is considered a global expert on omega-3s research and education. With a background in clinical nutrition and health education, Gretchen translates nutrition science for daily application for industry, consumers, and health professionals. At Wiley Companies, she leads education and training efforts and coordinates clinical research using omega-3 and omega-7 oils.
Gretchen is the lead author of the position paper of the Academy of Nutrition and Dietetics on Dietary Fatty Acids for Healthy Adults. She was the first chairperson of the International Science Committee for the Global Organization of EPA and DHA Omega-3. One of her greatest honors was being invited to present the first annual William E Connor, MD, Memorial Lecture at Oregon Health and Sciences University, entitled "Dietary Intake Recommendations for Omega-3s around the World".
Gretchen's career has been highlighted in The Profession of Dietetics, a Team Approach, 4th ed (Jones and Bartlett, 2011) and Nutrition Therapy and Pathophysiology (Cengage Learning, 2011). She has several academic publications and authored "Medical Nutrition Therapy for Psychiatric Conditions" in the 13th edition of Krause's Food and Nutrition Care Process (Elsevier, 2011).
Gretchen is also a member of the Academy of Nutrition and Dietetics, Global Organization for Omega-3 EPA & DHA, Wellness in School Environments, and the International Society for the Study of Fatty Acids and Lipids.
Gretchen earned her Master of Science in Nutrition Science from San Jose State University, completed her master's thesis at Stanford University Medical School, and received her Bachelor of Science & Arts in Nutrition and Dietetics from Oregon State University.
Knowing the depth of science, the impact of nutrient deficiency, and the health benefits of essential fat nutrition, Gretchen is passionate about improving omega-3 nutritional status in the US and around the globe.

Arlin Wasserman
Arlin Wasserman is the founder and managing director of Changing Tastes. Over the past two decades, he has helped identify and catalyze some of the most significant shifts in the way businesses and consumers think about food. 
Wasserman's accomplishments include working with General Mills to develop the first sustainability strategy for a major U.S. food company and creating a strategy to drive growth in the once nascent U.S. organic food industry by linking organic farming and personal health, including raising awareness of antibiotic use in livestock production. 
Arlin also created the Plant-Forward culinary strategy which is now is a major focus of culinary innovation and the main driver of environmental improvement for the foodservice industry.
Arlin Wasserman and Changing Tastes worked with the Culinary Institute of America and the Harvard School of Public Health to create Menus of Change™, a groundbreaking initiative for our industry that integrates menu design, nutrition, and sustainability. He served as the inaugural chair of the Sustainable Business Leadership Council from 2012-2018.
Arlin previously served as Vice President of Sustainability at Sodexo and as the executive champion for culinary and health and wellness efforts in the North American market. While at Sodexo, Arlin developed the Better Tomorrow™ program which included the first food waste training program in the foodservice industry, reaching chefs and culinary professionals in more than 12,000 dining operations. During his tenure, Dow Jones and the Financial Times recognized Sodexo as having the best sustainability performance among all publicly traded hospitality companies.