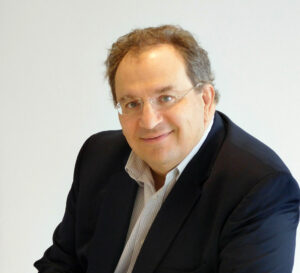 Dr. Tom Brenna, Chair of SNP SNAC, Dell Medical School and College of Natural Science at the University of Texas at Austin
Tom Brenna is professor of pediatrics, of chemistry, and of nutrition at the Dell Medical School and the College of Natural Sciences at the University of Texas at Austin, and recently Professor Emeritus at Cornell University. His group pursues basic and translational research into the chemical, biochemical, metabolic, genetic and ecological aspects of fatty acids. He has served on numerous international policy groups, most recently the 2015
Dietary Guidelines Advisory Committee.
What We Eat Matters: Sustainable Seafood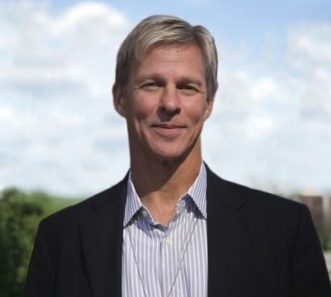 Mr. Paul Doremus, Deputy Assistant Administrator for Operations, NOAA Fisheries 
Paul is leading NOAA's strategic initiative to expand US seafood production, primarily through aquaculture. In response to rising global demand for seafood and limited supplies from wild capture fisheries, he is working across government, industry, and the nonprofit sectors to provide a predictable regulatory environment and a robust research infrastructure for US-based aquaculture. Paul also serves as the Chief Operating Officer for NOAA Fisheries, responsible for the agency's strategy and performance, budget and finance, policy and communications, IT and facilities, and human resources. He oversees Fisheries' Office of International Affairs and Seafood Inspection, and the Office of Law Enforcement. Paul received his Ph.D. in Government from Cornell University, and has over twenty years of experience in Federal science, technology, and environmental policy and management.
Welcome to State of the Science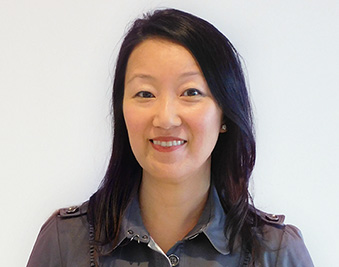 Ms. Linda Cornish, President, Seafood Nutrition Partnership
Linda Cornish is President of the Seafood Nutrition Partnership, a non-profit organization inspiring a healthier America through a balanced diet that includes seafood. ​She is a mission driven executive who is working on addressing America's public health crisis by empowering healthier food consumption. Linda was instrumental in the formation of Seafood Nutrition Partnership and led the launch of a public health campaign in October 2015 during National Seafood Month to help Americans find a path to wellness through healthy eating and seafood nutrition.
Seafood, Omega-3, Brain Health Implications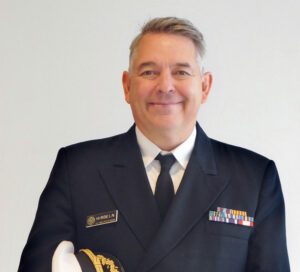 Captain Joseph R. Hibbeln, Acting Chief, NIH NIAAA
Dr. Joseph R. Hibbeln is Acting Chief, Section of Nutritional Neurosciences in the Laboratory of Membrane Biophysics & Biochemistry at the US Government National Institutes of Health. His areas of research include the positive role for Omega-3 fatty acids in depressive and aggressive disorders and the benefits of fish consumption during pregnancy in supporting higher IQ and more optimal social behaviors among children.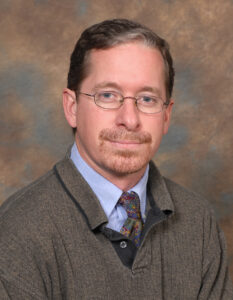 Dr. Robert McNamara, Professor of Psychiatry and Behavioral Neuroscience, University of Cincinnati College of Medicine
Robert McNamara is a Professor of Psychiatry and Behavioral Neuroscience at the University of Cincinnati College of Medicine, and Director of the Lipidomics Research Program. Dr. McNamara heads a translational research program which investigates the role of omega-3 fatty acids in the pathophysiology, and potentially pathoetiology, of recurrent neuropsychiatric disorders including major depressive disorder, bipolar disorder, and ADHD. He received his PhD from the University of Victoria, Canada.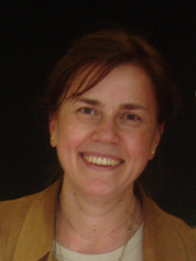 Dr. Adina Michael-Titus, Professor of Neuroscience, Centre for Trauma Sciences
Adina Michael-Titus was awarded a Doctorat en Sciences in 1988, after studies in Rouen and Paris on inhibitors of opioid peptide-degrading enzymes. In 1990 she was appointed at Queen Mary University of London, where she was subsequently awarded the title of Professor of Neuroscience in 2010. In addition to her academic activity, she also spent a period of work as head of research in drug discovery, in the pharmaceutical industry. She is the Lead of the Centre for Neuroscience and Trauma and also Programme Director of an MSc in Neuroscience and Translational Medicine focused on the training of the next generation of scientists and physicians involved in clinical translation in neuroscience. A large component of her present translational research is focused on neuroprotective strategies in spinal cord injury and brain injury, and the link between trauma and neurodegeneration. The studies published by her group in the last decade illustrate the significant potential of a particular type of neuroactive lipids, the omega-3 fatty acids, in the treatment of acute neurological injury.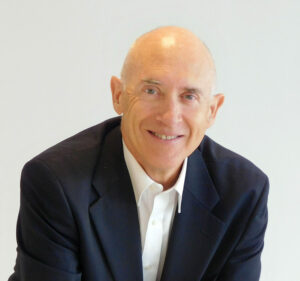 Dr. William Harris, President, OmegaQuant
Dr. Harris is a Professor of Medicine at the Sanford School of Medicine, University of South Dakota in Sioux Falls. He is an internationally recognized expert on omega-3 fatty acids and how they can benefit patients with heart disease. In addition he is the President of OmegaQuant Analytics, LLC.
Seafood's Potential to Ensure Our Future Food Security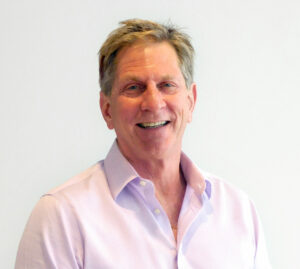 Dr. Scott Nichols, Founder & Principal, Food's Future, LLC
Dr. Scott Nichols is the founder and principal of Food's Future, LLC, which works to accelerate aquaculture's contribution to our future food supply.
Dr. Karim Kurmaly, CEO, Veramaris
Karim Kurmaly is the Chief Executive Officer (CEO) of the DSM & Evonik joint venture, Veramaris. Their mission is to feed aquaculture within planetary boundaries, using a sustainable natural marine algal oil, rich (>50%) in both EPA & DHA Omega 3 fatty acids. Karim, a British national, holds a PhD in Marine Science and has extensive experience in Sales & Marketing and Management, mainly in Health and Nutrition.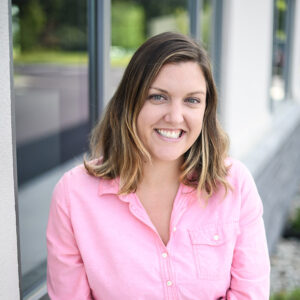 Devan Meserve, Marketing Manager, Global Aquaculture Alliance (GAA)
Devan joined the Global Aquaculture Alliance (GAA) in January 2017. As the Marketing Manager, she works closely with the GAA team to promote the Membership program and its suite of benefits while also helping to communicate GAA's advocacy, education, and demonstration efforts throughout the world of aquaculture. She is a member of the National Fisheries Institute's Future Leaders class of 2018. Future Leaders is a unique hands-on program for industry professionals who are rising in their companies. Devan is a graduate of St. Lawrence University and brings many years of marketing experience to GAA.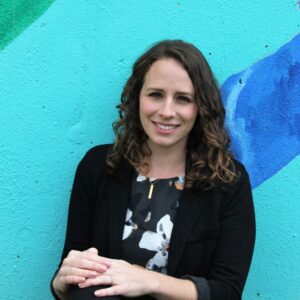 Dr. Jessica Gephart, Fellow, National Social Environmental Synthesis Center (SESYNC)
Jessica Gephart received her PhD in Environmental Science from the University of Virginia and is currently a postdoctoral fellow at the National Socio-environmental Synthesis Center (SESYNC) in Maryland, US. Her work focuses on the feedbacks between increasingly globalized food systems and the environment, with an emphasis on seafood systems. Throughout her research and collaborations, Jessica's work aims to identify opportunities to improve sustainability and resilience within the increasingly globalized food system.
The Last Mile of the Sustainable Seafood Movement – Consumer Education & Outreach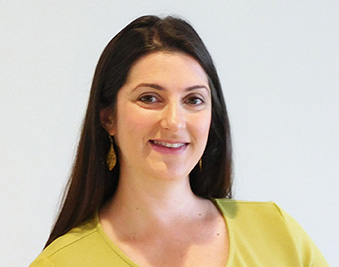 Ms. Andrea Albersheim, Director of Communications, Seafood Nutrition Partnership
Andrea Albersheim is Director of Communication for the Seafood Nutrition Partnership, where she leads the public education campaign and partnership outreach efforts. Andrea brings more than a decade of communications experience, focusing on food, nutrition and consumer issues. She is dedicated to not only helping people understand what eating "healthy" means, but to make sure the supply chain is available to make those healthy decisions easy for consumers.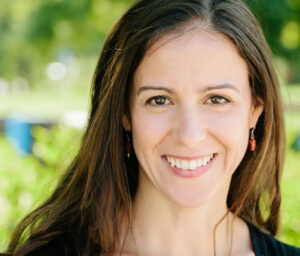 Ms. Jacqueline Claudia, CEO, LoveTheWild
Jacqueline Claudia, CEO and Co-Founder of LoveTheWild, is a lifelong fish nerd who thought she was going to be a marine biologist when she grew up. Instead, after graduating from Wharton, she spent 15 years working in corporate strategy and innovation before finding her way back to the fish. She fell in love with the potential for sustainable aquaculture, and founded LoveTheWild to de-demonize great farmed fish, make it easier for people to cook great fish at home, and is passionately building a company that has a real shot at saving the world. Intrafish 40 under 40.  Fish 2.0 Award Winner.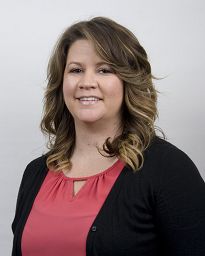 Ms. Kim Thompson, Program Manager, Seafood for the Future at the Aquarium of the Pacific
Kim Thompson is the program manager of Seafood for the Future at the Aquarium of the Pacific. She has extensive knowledge of seafood certifications, fishery improvement projects, and best management practices for environmentally-responsible aquaculture in the marine environment. Leveraging her experience and knowledge in messaging on marine aquaculture, she has produced and developed programming to engage and educate the public and industry stakeholders about environmentally responsible seafood, with an emphasis on marine aquaculture.
Mr. Barton Seaver, Founder & Chief Education Officer, Coastal Culinary Academy
Barton Seaver's work as a celebrated chef, sustainability advocate, public health educator, and prolific writer has given him technical expertise in, developed personal relationships within, and acquired systemic knowledge of all of the processes by which a fish in water becomes seafood on a plate.