State of the Science on Seafood Nutrition & Update on Dietary Guidelines 2020-2025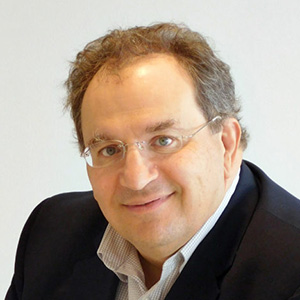 Dr. Tom Brenna, Chair of SNP SNAC; Board Member, SNP; Professor at Dell Medical School and College of Natural Science at the University of Texas at Austin 
Dr. Brenna is professor of pediatrics, of chemistry, and of nutrition at the Dell Medical School and the College of Natural Sciences at the University of Texas at Austin, and recently Professor Emeritus at Cornell University. His group pursues basic and translational research into the chemical, biochemical, metabolic, genetic and ecological aspects of fatty acids. He has served on numerous international policy groups, most recently the 2015 Dietary Guidelines Advisory Committee.
The Power of Storytelling to Impact Change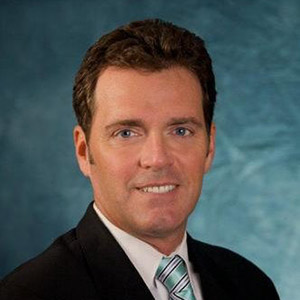 Mr. Hugh Welsh, President & General Counsel, DSM North America
Hugh Welsh is the President & General Counsel of DSM North America a global leader in Life Sciences & Material Sciences. Traded on the Amsterdam stock exchange with 24,000 employees worldwide and $12 billion in annual sales, DSM develops, manufactures and sells nutritional and food ingredients, biomedical materials, specialty plastics and resins, fibers and advanced biofuels. Mr. Welsh currently serves on several DSM global and regional management teams and has direct responsibilities in DSM's nutrition and food specialties operations as well as responsibility for legal, government affairs, corporate communications, finance, HR and other shared services, corporate partnerships and DSM's sustainability, inclusion and diversity initiatives in the region North America. In addition to SNP, Mr. Welsh currently serves on the Board of Directors for Patheon, BIO IES, Partners in Food Solutions, the U.S. Chamber of Commerce Foundation, the Tri-State Diversity Council, and the Social Innovation Council.
Welcome to State of the Science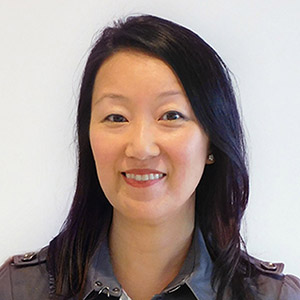 Ms. Linda Cornish, President & Founder, Seafood Nutrition Partnership
Ms. Linda Cornish is President & Founder of the Seafood Nutrition Partnership, a non-profit organization inspiring a healthier America through a balanced diet that includes seafood. ​She is a mission driven executive who is working on addressing America's public health crisis by empowering healthier food consumption. Linda was instrumental in the formation of Seafood Nutrition Partnership and led the launch of a public health campaign in October 2015 during National Seafood Month to help Americans find a path to wellness through healthy eating and seafood nutrition.
Seafood Consumption and Neurocognitive Development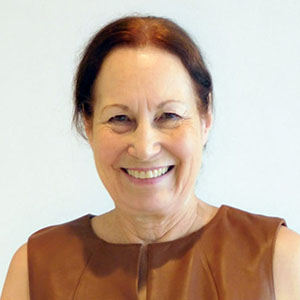 Dr. Susan Carlson, AJ Rice Professor of Nutrition, Department of Dietetics and Nutrition, University of Kansas Medical Center
Dr. Susan E. Carlson is the AJ Rice Professor of Nutrition and University Distinguished Professor at the University of Kansas Medical Center. She does clinical trials of DHA supplementation in pregnancy and childhood without outcomes related to pregnancy and several aspects of child growth and development including cognition, body composition and cardiometabolic outcomes.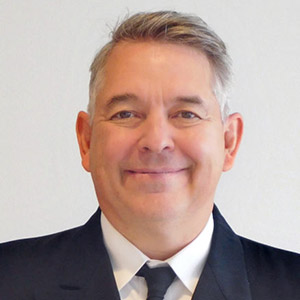 Captain Joseph R. Hibbeln, Acting Chief, National Institutes of Health – NIAAA; SNP SNAC Member
Dr. Hibbeln is Acting Chief, Section of Nutritional Neurosciences in the Laboratory of Membrane Biophysics & Biochemistry at the US Government National Institutes of Health. His areas of research include the positive role for Omega-3 fatty acids in depressive and aggressive disorders and the benefits of fish consumption during pregnancy in supporting higher IQ and more optimal social behaviors among children.
Addressing the US Seafood Supply and Demand – Moderated Session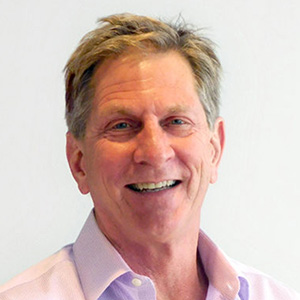 Dr. Scott Nichols, Founder & Principal, Food's Future LLC; SNP SNAC Member
Dr. Scott Nichols is the founder and principal of Food's Future, LLC. Through advising business that create aquaculture feeds, raise fish and expand markets for farmed fish, Food's Future works to accelerate aquaculture's contribution to our future food supply. Prior to founding Food's Future, Scott was co-founder and managing director at Verlasso Harmoniously Raised Fish. There, he led Verlasso to develop new farming practices that resulted in Verlasso becoming the first ocean-raised salmon to receive a buy ranking from the Monterey Bay Aquarium Seafood Watch program which recognizes environmentally responsible aquaculture practices. In recognition of his efforts to communicate the value of sustainable seafood, he was named the 2015 Seafood Marketer of the Year by IntraFish. Scott is a Board member of the Aquaculture Stewardship Council. His education includes a Ph.D. in biochemistry from UCLA and, the Advanced Management Program at the Wharton School of Business.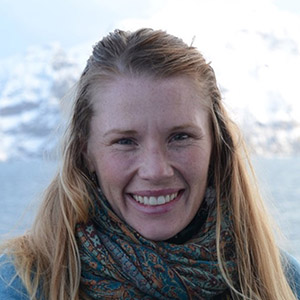 Ms. Michael Kohan, Technical Director – Nutrition Initiatives, Alaska Seafood Marketing Institute
Michael Kohan was born and raised in Juneau, Alaska. She received her bachelor's degree in molecular biology from the University of Washington in Seattle, Washington. She returned to Alaska to earn her master's degree in fisheries from the University of Alaska Fairbanks studying environmental variability and salmon energetics. While pursuing her academic career, she spent summers working as a researcher on NOAA research vessels and a deckhand on commercial trollers in Alaska capitalizing on valuable learning opportunities in the science-based management of Alaska's fisheries and Alaska seafood quality practices. She was hired as the ASMI Seafood Technical Director in 2015, advising and providing resources for ASMI's international and domestic programs as well as Alaska seafood industry members in all aspects of seafood quality, safety, nutrition and utilization.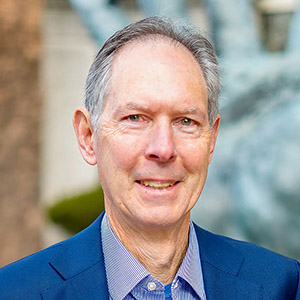 Mr. Michael Rubino, Senior Advisor for Seafood Strategy, NOAA Fisheries & Aquaculture
As Senior Advisor, Dr. Rubino works with the private sector and researchers within NOAA and elsewhere to foster innovative aquaculture science and technology development that can provide economic or ecological value for the country; U.S. domestic commercial and wild-capture fishing corporations to evaluate what products and services they need from the government in order to increase their contribution to the economy; and partner with other federal agencies, coastal communities, states, tribes, the aquaculture industry, non-governmental organizations, Sea Grant, the councils and commissions, and other partners and stakeholders to transition innovative aquaculture technologies and to document and assess their environmental, ecosystem, and socioeconomic impacts.
Dr. Rubino has been the Director of the Office of Aquaculture at NOAA Fisheries since 2011, where he led the development of aquaculture regulations for federal and state waters, the National Shellfish Initiative, the USDA-NOAA Alternative Feeds Initiative, a refresh of the NOAA and Department of Commerce aquaculture policies, and the development of new science tools for aquaculture management. Prior to his work at NOAA, he led the development of international agribusiness, environmental, and renewable energy investment funds at the World Bank. Earlier, Dr. Rubino co-founded an aquaculture R&D company with operations in South Carolina and the Caribbean and was a partner in a shrimp farm in South Carolina. He holds a Ph.D. in natural resources from the University of Michigan.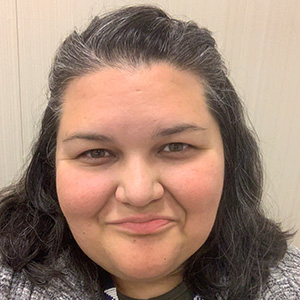 Ms. Tiffany Waters, Aquaculture Strategy Specialist, The Nature Conservancy
Tiffany Waters is The Nature Conservancy's Aquaculture Strategy Specialist within the Global Ocean Teams. She is responsible for co-developing strategy and serves as the liaison between global and local chapters, working closely with the Indonesia, Belize, Palau, New Zealand, and US field programs to develop new projects, support existing aquaculture projects, and facilitate knowledge sharing and best practices. Before joining The Conservancy two years ago, she worked in the private shellfish industry in the Pacific Northwest of the US at the Hama Hama Company, comanaging the farm's finances and shellfish permitting. Prior to working in industry, she worked for five years at the Northwest Indian Fisheries Commission – an inter-tribal natural resources organization serving the 20 Treaty Tribes of Washington State. She holds an M.S. in Natural and Cultural Resource Management from Central Washington University, with a concentration on water quality, and a B.A. from Vassar College in Geography and Anthropology.
Building Lifelong Seafood Consumers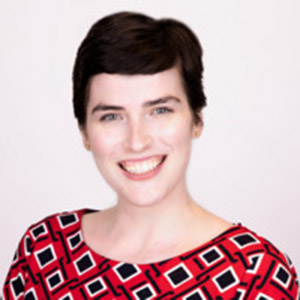 Ms. Julia Wilson, Vice President, Global Responsibility and Sustainability, Nielsen
Julia Wilson is Vice President of Global Responsibility & Sustainability at Nielsen, responsible for its global environmental, social and governance (ESG) strategy, ongoing stakeholder engagement, and external reporting. In her career at Nielsen, Julia has led efforts to create and publish Nielsen's first nonfinancial materiality assessment as well as Nielsen's first Global Responsibility Report. She was a recipient of City & State NY's "Responsible 100" for 2017.
Julia is a member of the GRI's Global Sustainability Standards Board (GSSB), the Advisory Board for CECP's Strategic Investor Initiative and the Professional Services Sustainability Roundtable (PSSR) with the Boston College Center for Corporate Citizenship. Before managing Nielsen's global ESG and external reporting strategy, Julia worked on Nielsen Cares, Nielsen's global employee engagement and volunteerism program, managing its social good efforts focused on the priority cause areas of Hunger & Nutrition and Technology. She holds certificates in corporate citizenship from the Boston College Center for Corporate Citizenship and Rutgers University.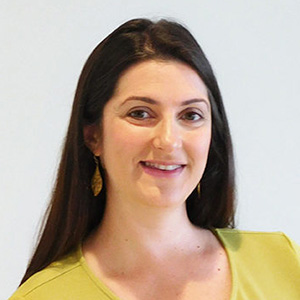 Ms. Andrea Albersheim, Director of Communications, Seafood Nutrition Partnership
Ms. Andrea Albersheim is Director of Communications for the Seafood Nutrition Partnership, where she leads the public education campaign and partnership outreach efforts. Andrea brings more than a decade of communications experience, focusing on food, nutrition and consumer issues. She is dedicated to not only helping people understand what eating "healthy" means, but to make sure the supply chain is available to make those healthy decisions easy for consumers.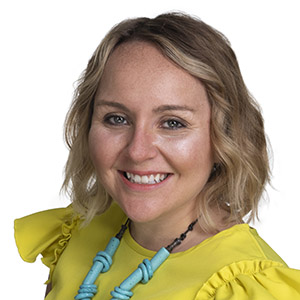 Ms. Stefanie Dove, RDN, Coordinator, Marketing & Community Outreach Division of School Nutrition Services, Loudoun County Public Schools
Stefanie is a Registered Dietitian and Coordinator of Marketing & Community Outreach for Loudoun County Public Schools in Virginia. She is actively involved in the community, promoting activities and efforts that reduce and prevent childhood obesity and hunger, while encouraging sustainability. Stefanie works closely with teachers and administrators in her district to empower them to utilize school gardens and nutrition education in the classroom while providing students with authentic learning opportunities.