Did You Know? The Dietary Guidelines for Americans, FDA and EPA all recommend pregnant women should eat more seafood. Click on the resource below to learn important tips for eating seafood during pregnancy.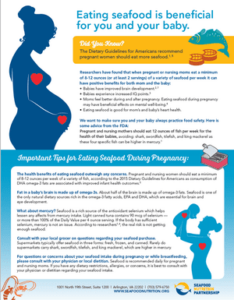 Seafood, which includes fish and shellfish, received particular attention in the HHS/USDA Dietary Guidelines because of evidence of health benefits for the general populations as well as for women who are pregnant or breastfeeding.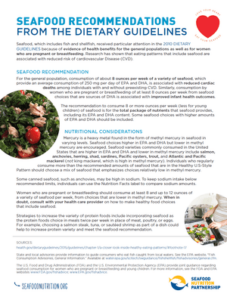 ​Pregnancy is one of the best times to indulge your love of fish. Seafood is tasty and craveable. Studies show eating fish during pregnancy gives moms and babies lots of health benefits. Seafood is easy to make and a natural "fast food".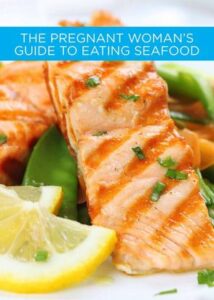 For Women Who Are or Might Become Pregnant, Breastfeeding Mothers, and Young Children: Eating fish when pregnant or breastfeeding can provide health benefits.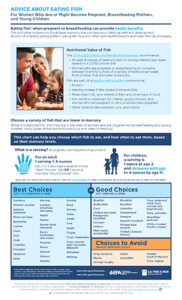 ​When it comes to seafood safety, consumers should focus on limiting exposure to bacteria that grow when seafood isn't stored and cooked properly. When seafood is properly handled and cooked, the risks from pathogens are minimal.