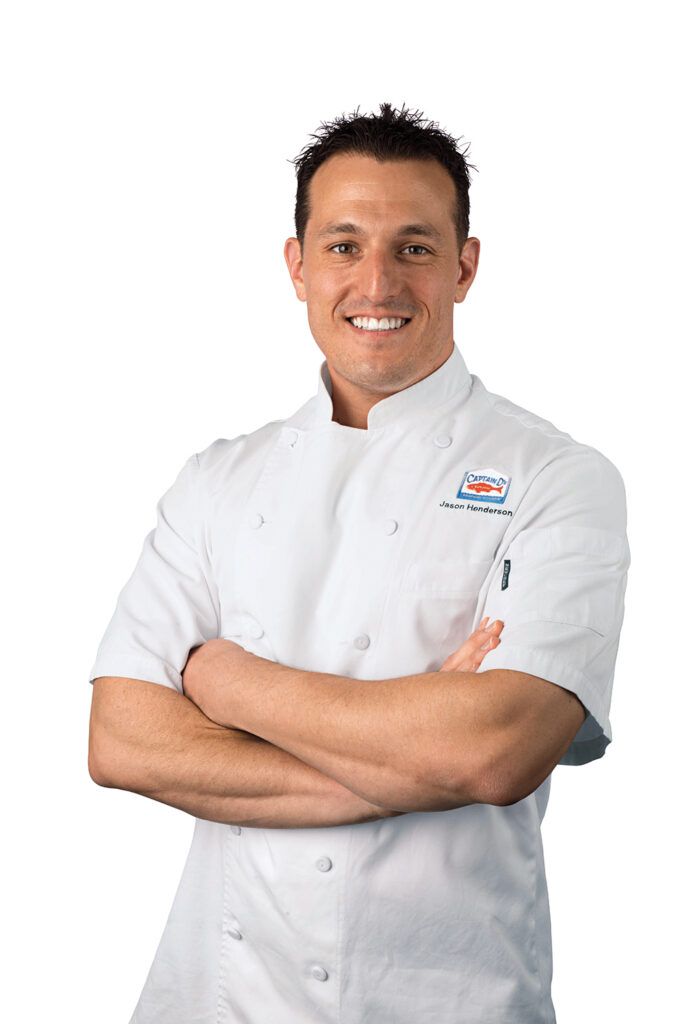 Jason Henderson leads the product development team at Captain D's—a brand committed to innovation and to serving its guests quality seafood at a great value. Headquartered in Nashville, Tennessee, Captain D's owns, operates and franchises more than 520 restaurants in 25 states, plus military bases around the world. The brand's commitment to innovation and value is paying off, as D's is currently experiencing its seventh year of record-breaking sales.
Previously Jason has been the director of food & beverage for AMC Theatres, creating menus and foodservice concepts to expand the multi-unit theatre chain's food and beverage offerings. Prior to that, he was the corporate chef for Applebee's International, overseeing menu development in 18 countries. Chef Henderson also served as head of R&D for MWR Theme Operations, opening restaurants and developing menus for four of the five U.S. military branches worldwide.  Other roles in food and beverage include positions with Anheuser-Busch and Walt Disney World properties.
Jason served as president of the International Corporate Chef's Association and remains an active member. He is a member of the Culinary Institute of America's Society of Fellows and has served on the program advisory council for Le Cordon Bleu® Culinary School. Jason holds a Certification from the Court of Master Sommeliers and is a graduate of Virginia Tech and The Culinary Institute of America.
Vice President of Product Innovation, Captain D's
"
As the head chef of the leading fast casual seafood restaurant chain, I sincerely believe in the importance of seafood nutrition. Captain D's freshly prepares seafood meals in our 500 locations, and in our more than 45 year history we have evolved from a more traditional fish and chips menu to one that reflects today's lifestyles. We offer delicious grilled meals made from  fresh and mindfully sourced ingredients; we also offer several great full grilled meals with fewer than 500 calories. I hope to see more restaurants joining this better-for-you movement and encouraging customers to eat seafood twice per week to improve their overall health. Captain D's is very proud to partner with SNP and we are committed to continued innovation to meet our guests' nutrition-related desires.
"