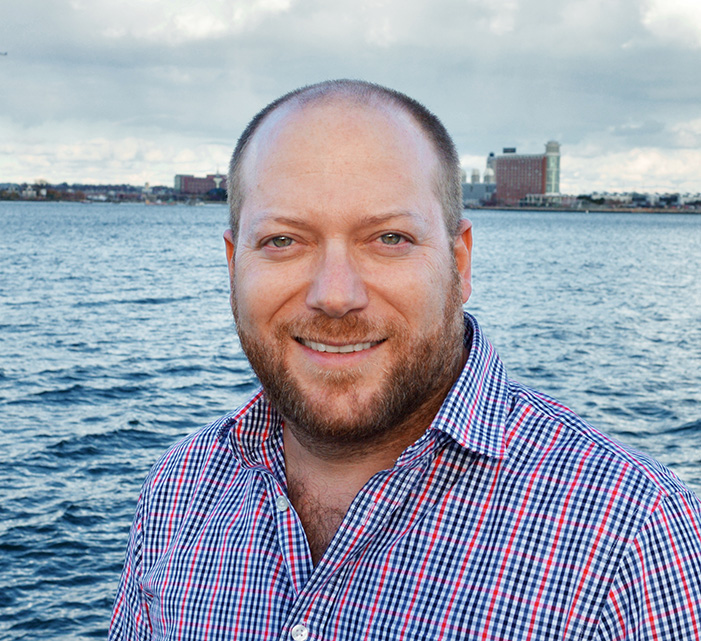 Chef Chris Edelman studied microbiology and engineering, wound up in culinary school at New England Culinary Institute, and then worked for thirteen years in white tablecloth restaurants before opening his own restaurant in Southern Maine.
In 2002 Chris jumped out of the kitchen, pursued his passion for seafood and started a boutique seafood processing and distribution company on the Boston Fish Pier. In 2010 he bought a legendary retail fish market as well. For twelve solid years working as a fishmonger, Chris put seafood on the table for many of the noteworthy "Top Chefs" in the U.S.
Most recently, he was with Boston-based Stavis Seafoods as the company's Executive Chef and Director of Project Development. In his current role Chris develops new products, facilitates business relationships with Chef-driven foodservice operations, serves as an engineering resource, participates in thought leadership groups and is highly devoted to philanthropic endeavors and culinary events. Responsible aquaculture has become a genuine passion, and Chris enjoys traveling to fish farms around the world and working with the scientists who are writing the "play books" for the future of feeding our planet a healthy, seafood-rich diet.
Chris has been instrumental in the development of Seafood Nutrition Partnership's Eating Heart Healthy Nutrition Program at the Roxbury Tenants of Harvard since the program inception in 2014. Chris selects much of the seafood that meets the program's theme of FISH — Fast, Inexpensive, Sustainable, and Healthy, and shares his expert seafood knowledge with the programs participants.
Chris lives in Boston with his family and really big red dog, "Huck."