Eat Seafood, America Campaign Downloads & Social Shares
Here's How You Can Help:
Eat seafood and buy seafood. It's as simple as that! Buy it online or order pick-up from purveyors, restaurants, mail-order, grocery stores.
Post a photo of your meal, tag it with #EatSeafoodAmerica.
Repeat. Keep supporting our nation's seafood community by eating seafood and buying seafood as often as you can.
And, remember, we're here to support our communities and fellow Americans – be nice and stay positive. Thank you!
Welcome to the Eat Seafood America! Communications Calendar Toolkit for Summer 2022,
a free resource for you to share the health benefits of eating more seafood as recommended by the Dietary Guidelines for Americans.
Themes to Support #EatSeafoodAmerica this Summer:
*Right-click on the video or image to download and save
Summer Seafood
Social Copy 
As the summer begins, so do the outdoor
gatherings. Keep your family full and healthy with
fresh summer seafood recipes everyone will enjoy.
#EatSeafoodAmerica For summer seafood inspiration,
check out: https://www.seafoodnutrition.org/summer-
seafood/
Social Copy 
Fresh flavors taste even better in warm weather which is why seafood and summer make the perfect pair. Try elevating your outdoor parties, weeknight grilling sessions, and picnics with delicious sustainable seafood all summer long! Enjoy and don't forget to eat #seafood2xwk
Blog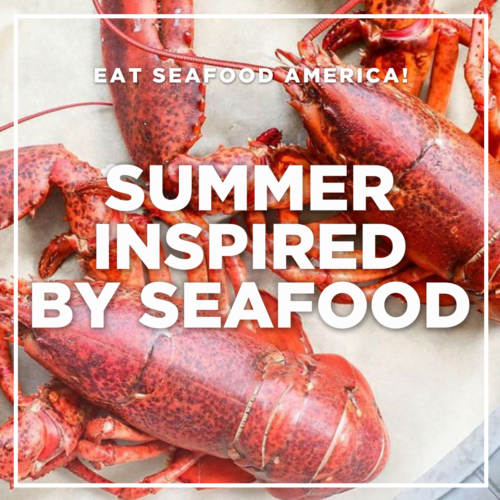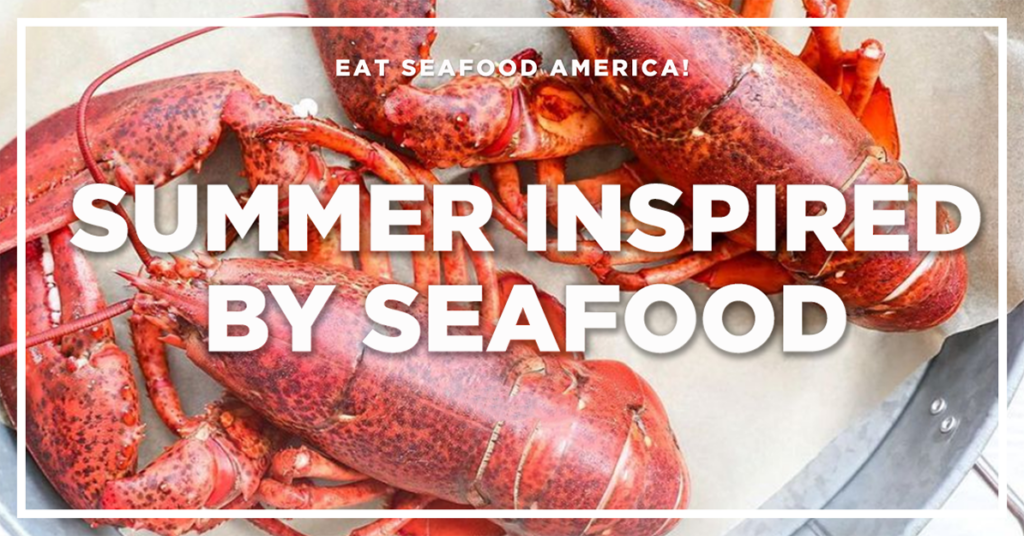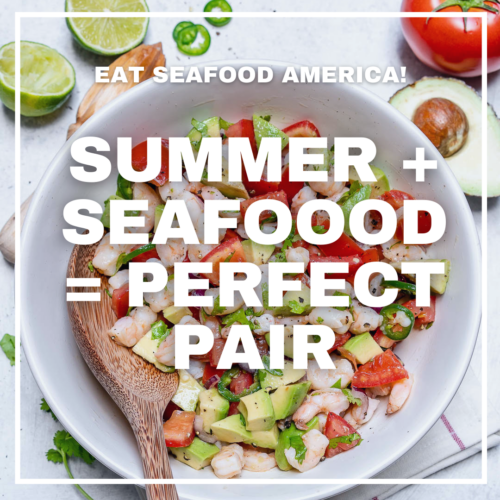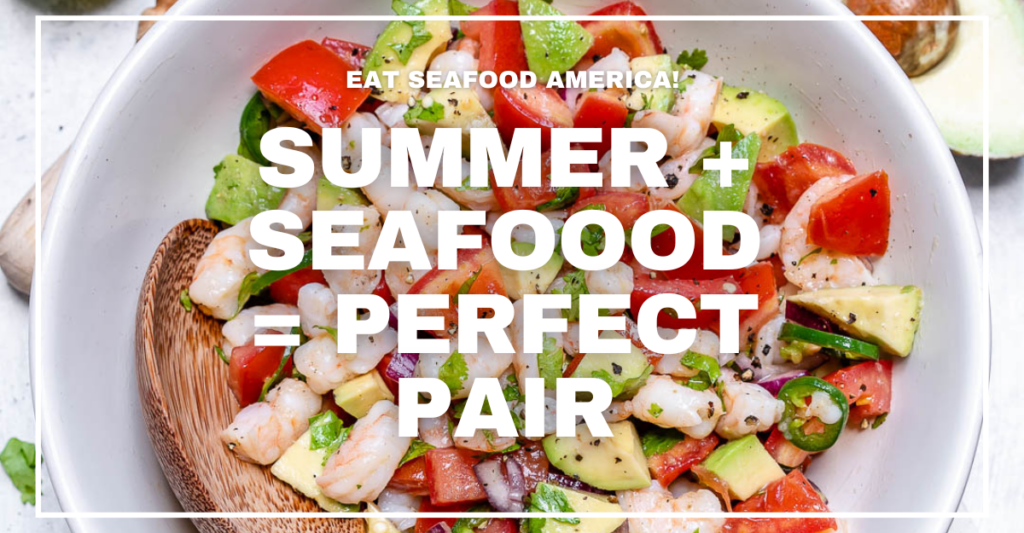 Happier & Healthier
Social Copy 
Treat yo'self by eating seafood at least twice a week for your health. Eating at least 6oz of seafood a week can help you on your way to becoming happier & healthier all summer long. Find out how seafood can be the best thing for your brain at seafoodnutrition.org
————–
Blog
Seafood is Brainfood: Reducing Inflammation, Reducing Depression 
Great on the Grates 
Social Copy
From newbies to grill masters, anyone can cook seafood
on the grill. Check out this simple grill guide for all your
seafood grilling needs: https://www.seafoodnutrition.
org/seafood-101/cooking/your-mini-guide-to-grilling-
seafood-perfectly/ #EatSeafoodAmerica
–
 Blog
Recipes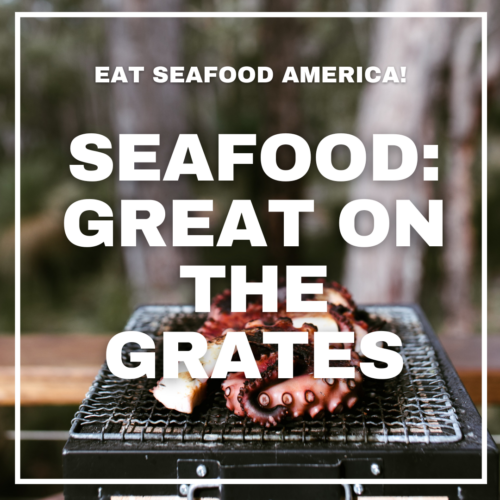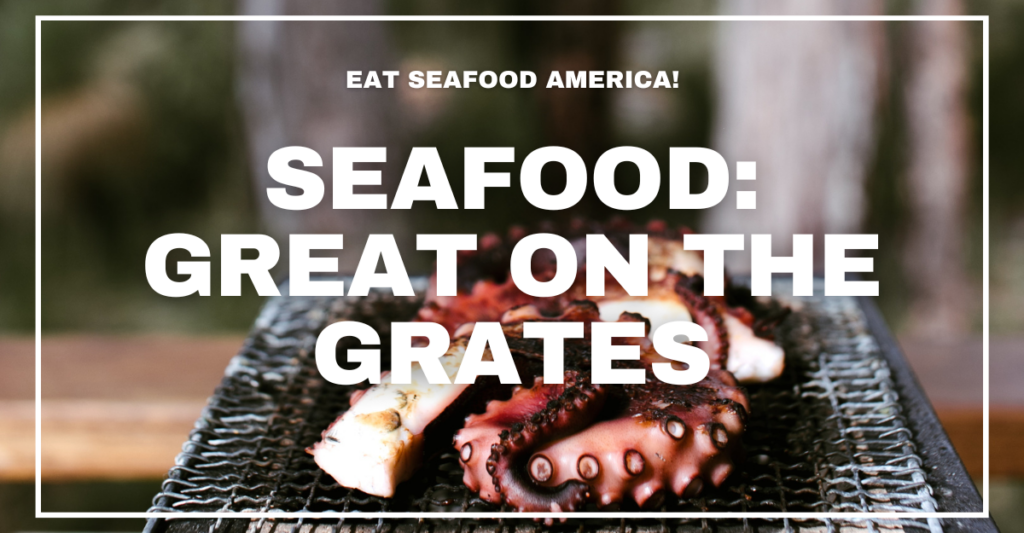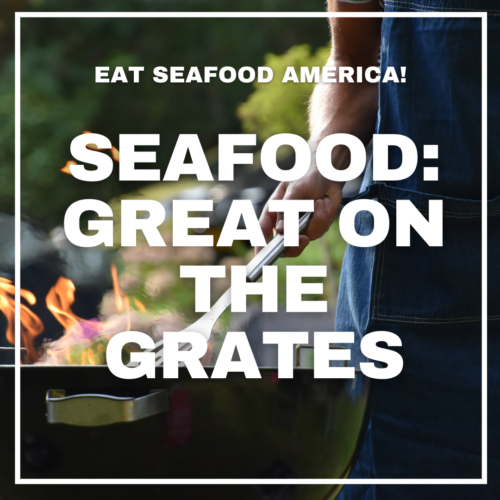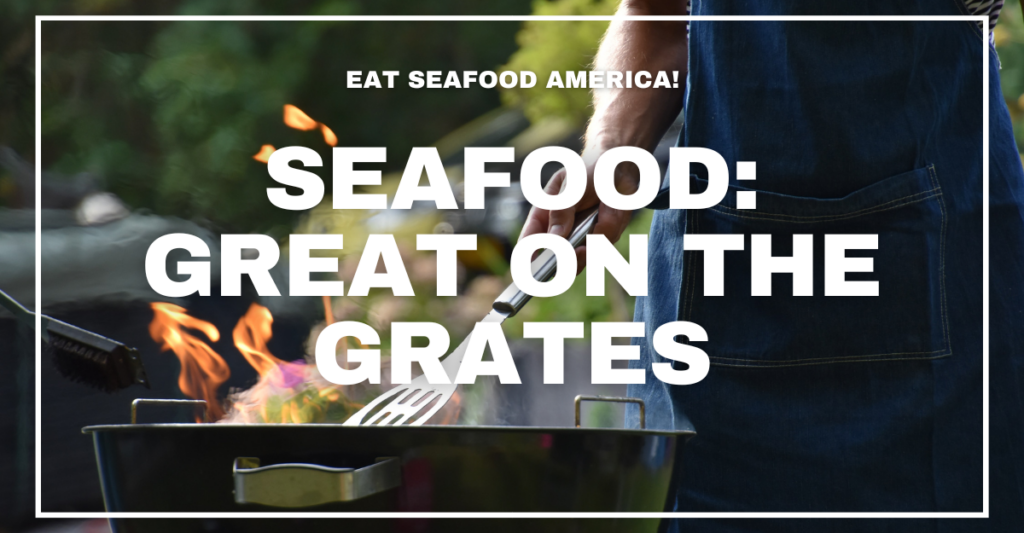 July is National Picnic Month 
Social Copy
Celebrate National Picnic Month by gathering around
the picnic table and enjoying the great outdoors with
seafood on your plate! Picnics can be easy and nutritious
with tasty options like crab dips, seafood salad, and
shrimp pasta salad. Click for perfect picnic #recipes:
https://www.seafoodnutrition.org/summer-seafood/
Blog
Recipes
Back to School/Kids' Health 
Social Copy 
When kids eat at least two servings of seafood each
week, the benefits are big. Fish and shellfish supply the
nutrients, vitamins, and #omega3s essential for strong
bones, brain development, and a healthy heart and
immune system
 #EatSeafoodAmerica #Seafood2xWk
Blog
Recipes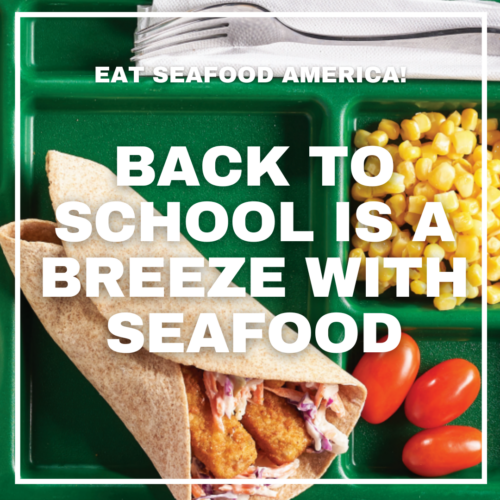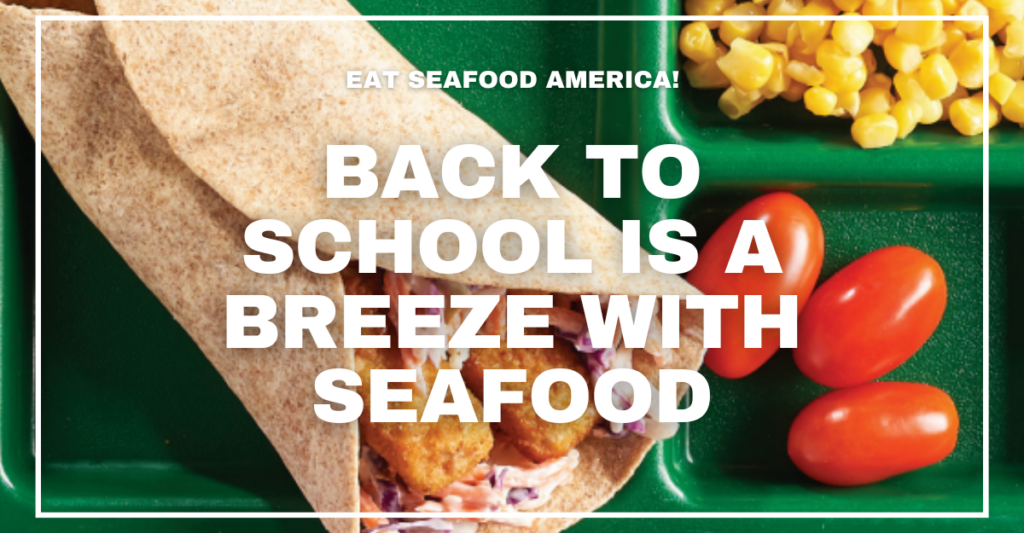 Order Up! Support Restaurants, Enjoy Seafood 
Social Copy
As we get back into the swing of things, remember to support your local seafood restaurants. Our economy is still recovering and we need support from all seafoodies to ensure our favorite restaurants survive! Whether you order take-out or sit down for a meal at your favorite seafood joint, enjoy seafood & support your community! #EatSeafoodAmerica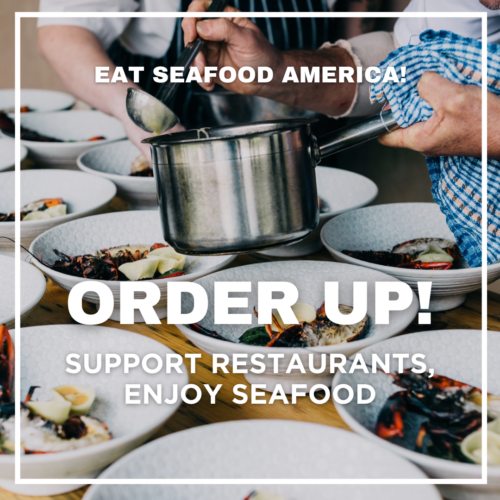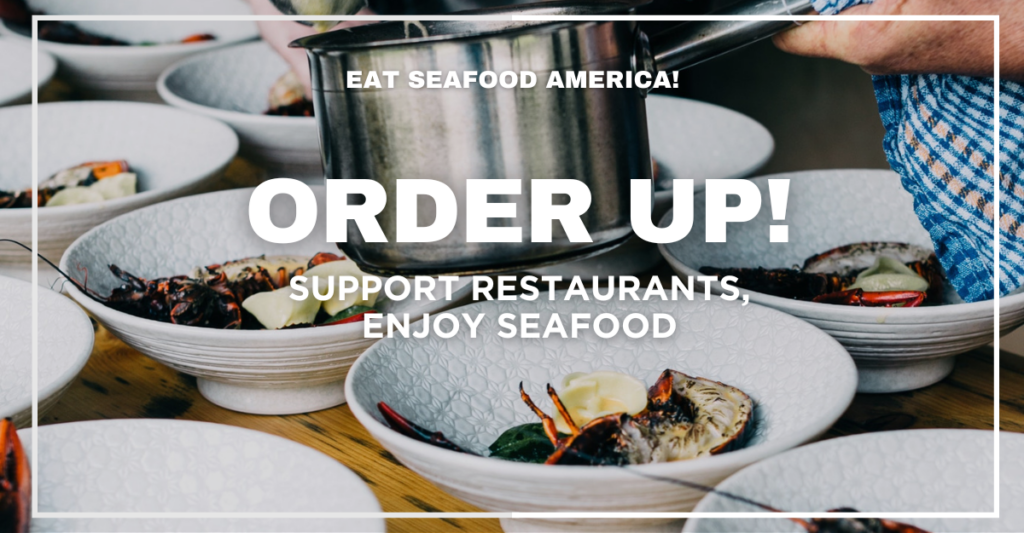 Evergreen Resources
Easy Seafood Cooking Tips for Busy Families
Cook it from frozen:

Alaska Seafood Marketing Institute offers a series of tasty recipes called

Cook It Frozen!®

. Frozen seafood can be prepared in as little as 10 minutes. You can also stock up on frozen seafood when it's on sale.

Stock up on canned seafood:

When you're at the grocery store, grab canned, tin, or pouch seafood (especially when on sale). Canned seafood often offers a more reasonably priced option and can be tossed into salads or pasta for an easy meal.

Cook it once, eat it twice:

Try doubling recipes to get ahead on cooking and have a dinner or lunch ready for later in the week. Recipes that freeze well, such as stews and casseroles, are great to double. Also, consider cooking an extra piece of fish to use on a salad or in a sandwich the next day.
Grab-and-go options: the easiest cooking tip of all is to grab pre-prepped seafood from your local grocery store to just bring home and heat!