Eat Seafood, America Campaign Downloads & Social Shares
Here's How You Can Help:
Eat seafood and buy seafood. It's as simple as that! Buy it online or order pick-up from purveyors, restaurants, mail-order, grocery stores.
Post a photo of your meal, tag it with #EatSeafoodAmerica.
Repeat. Keep supporting our nation's seafood community by eating seafood and buying seafood as often as you can.
And, remember, we're here to support our communities and fellow Americans – be nice and stay positive. Thank you!
Welcome to the Eat Seafood America! Communications Calendar Toolkit for Spring 2022,
a free resource for you to share the health benefits of eating more seafood as recommended by the Dietary Guidelines for Americans.
Themes to Support #EatSeafoodAmerica this Spring:
Order Up! Support Restaurants, Enjoy Seafood 
Social Copy
As we get back into the swing of things, remember to support your local seafood restaurants. Our economy is still recovering and we need support from all seafoodies to ensure our favorite restaurants survive! Whether you order take-out or sit down for a meal at your favorite seafood joint, enjoy seafood & support your community! #EatSeafoodAmerica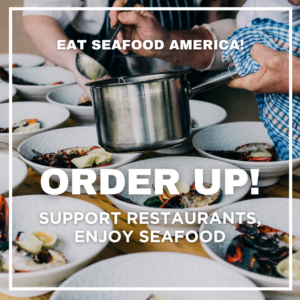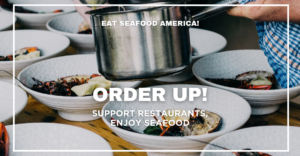 APRIL Sustainability
Good for you & the ocean, too!
Social Copy 
Seafood is good for you and the planet, too! Make your family and the planet happy with these tips for finding environmentally responsible seafood. Find more resources about sustainable seafood here: seafoodnutrition.org/sustainable #EatSeafoodAmerica #Sustainability
Seafood nutrition is sustainable nutrition 
Social Copy 
Seafood is sustainable AND healthy. Seafood provides essential vitamins & minerals as well as #omega3s. It helps support your heart, brain & immune health while also supporting the planet. Learn more: seafoodnutrition.org/sustainable #EatSeafoodAmerica #Sustainability 
The Ocean Holds a Delicious Future
Social Copy 
By consuming delicious & sustainable seafood, we can ensure food security for generations to come. Eating a diverse array of seafood is a great way to lower your carbon footprint. Delicious #recipes: https://www.seafoodnutrition.org/recipes/ #EatSeafoodAmerica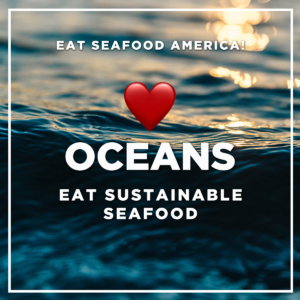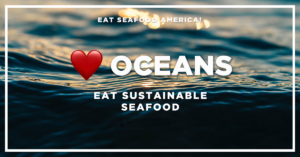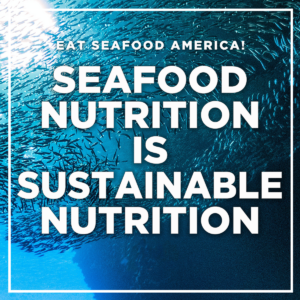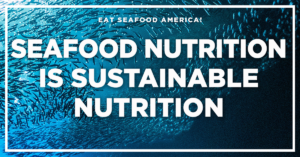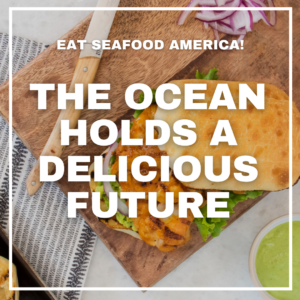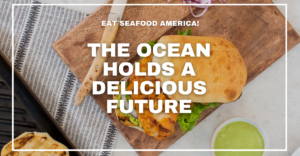 MAY Women's Health
Social Copy
Women's health matters. Women oftentimes fall into the role of caretaker to those around them and can often neglect to care for themselves. This month we challenge you to take a step towards better health by simply enjoying seafood! #EatSeafoodAmerica #seafood2xwk #womenshealth
(Note: National Women's Health Week begins May 9 – #NWHW)
Blog Post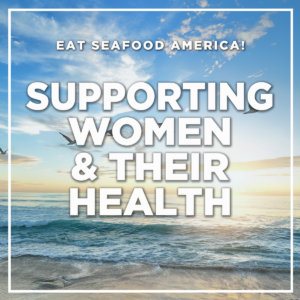 MAY Mental Health Awareness Month
Social Copy 
Seafood can make you happier and healthier! Along with reducing inflammation, eating #seafood is also linked to boosting our mood. Fish is like a multivitamin for your brain — it is more than just an excellent source of lean protein and essential #omega3s, it provides other vitamins and minerals important for mental health. Find out more about how seafood can impact your health in our blog post. #EatSeafoodAmerica #MentalHealth #MentalHealthAwareness 
Resource
Fish Is Brain Food: A Dive in Mental Health & Depression
Blog Post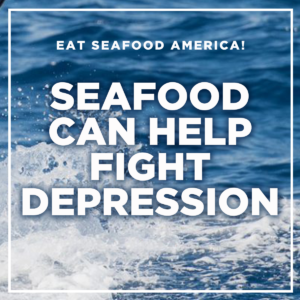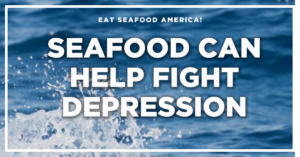 Life Can be a Picnic 
Social Copy 
Celebrate with family and friends, gathering around the picnic table and enjoying the great outdoors with seafood on your plate!🍽️Picnics can be easy and nutritious with tasty options like crab dips, seafood salad, and shrimp pasta salad. Check out the recipes here: https://www.seafoodnutrition.org/pj-categs/picnic/ #picnics #EatSeafoodAmerica #SeafoodPicnic 

Evergreen Resources
Easy Seafood Cooking Tips for Busy Families
Cook it from frozen:

Alaska Seafood Marketing Institute offers a series of tasty recipes called

Cook It Frozen!®

. Frozen seafood can be prepared in as little as 10 minutes. You can also stock up on frozen seafood when it's on sale.

Stock up on canned seafood:

When you're at the grocery store, grab canned, tin, or pouch seafood (especially when on sale). Canned seafood often offers a more reasonably priced option and can be tossed into salads or pasta for an easy meal.

Cook it once, eat it twice:

Try doubling recipes to get ahead on cooking and have a dinner or lunch ready for later in the week. Recipes that freeze well, such as stews and casseroles, are great to double. Also, consider cooking an extra piece of fish to use on a salad or in a sandwich the next day.
Grab-and-go options: the easiest cooking tip of all is to grab pre-prepped seafood from your local grocery store to just bring home and heat!